The MadCap Software Scholar Program Welcomes

San Jose State University Partners with MadCap Software for Modern Course Content Development and Delivery to the Multiple Channels Used by Students
La Jolla, CA and San Jose, CA — April 26, 2016 — San Jose State University (SJSU) is partnering with MadCap Software to empower professors in the Software Engineering Program to deliver state-of-the-art course content. SJSU is using MadCap Flare–the most advanced technical authoring and publishing solution available today–to deliver course content to the range of formats used by students, including print, web, and mobile.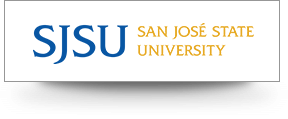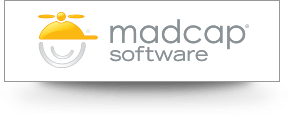 SJSU is the oldest public institution of higher education on the West Coast of the United States, and it is ranked as one of the top public universities in the Western United States offering bachelor's and master's degrees. Today, SJSU provides Silicon Valley firms with more engineering, computer science and business graduates than any other college or university.
SJSU professors are using MadCap Flare to publish content for the graduate course, "CMPE 272. Enterprise Software Platforms" and enhance students' learning experience. In doing so, they are taking advantage of MadCap Flare's functionality for topic-based authoring, content reuse, single-source multi-channel publishing, and responsive web design, among others. Key uses of MadCap Flare for the course include:
Ensuring that course content keeps pace with rapid software technology changes.
Tailoring content for students' different skill levels: beginner, intermediate and advanced.
Delivering course information as printed documents and PDF files, as well as via the web, tablets, and smartphone devices.
Software engineering and the rapidly changing technologies in the field require professors to quickly and easily manage information for classes," said Dan Harkey, director of the MS Software Engineering Program at SJSU. "At the same time, students expect to be able to access information in many different formats, such as print, web, PDF and mobile. MadCap Flare provides us with the best means for providing up-to-date, targeted information in multiple formats from a single content source."
"We are thrilled to support the SJSU Software Engineering Program's professors in using our state-of-the-art MadCap Flare software to create and deliver course information to students in their format of choice," said Anthony Olivier, MadCap founder and CEO. "Our partnership with SJSU through our MadCap Scholar Program, highlights a shared commitment to helping professors create a superior learning experience for students by employing modern content development practices."
About MadCap Scholar Program
The MadCap Scholar Program offers special pricing and discounts on MadCap Software's state-of-the-art authoring and content development software to help students, educators and universities gain access to industry-standard solutions that support technical communication, learning & development, instructional design and content strategy best practices. They include the ability to outfit labs with MadCap Software applications; training, including the MAD Certification test for teachers and professors; and discounts on software for current students.For more detail, visit https://www.madcapsoftware.com/education/scholar-program.aspx.
About San Jose State University
San Jose State University is a public university located in San Jose, California, United States. It is the founding school of the 23 campus California State University (CSU) system, and is the oldest public institution of higher education on the West Coast of the United States. SJSU provides Silicon Valley with more technical employees than any other university. Learn more about San Jose State University at http://www.sjsu.edu.
About MadCap Software
MadCap Software is a trusted resource for more than 20,000 companies around the globe for single-source, multi-channel authoring and publishing solutions designed to streamline the process of developing and delivering training content, learning and development programs, technical documentation, online Help, knowledge bases, and more. From authoring, publishing and translation, to cloud-based project and content management, to contribution and review in the cloud, you can streamline content delivery and manage the entire content development lifecycle with MadCap Software. MadCap Software's services include product training, consulting services, translation and localization, and an advanced developer certification program. Headquartered in San Diego, California, with offices in Austin, TX, MadCap Software is home to some of the most experienced software architects and product experts in the content development industry.
PR Contact:
Rebecca Hurst
Kinetic.PR for MadCap Software
rebecca@kineticprllc.com
650-679-9282