MadCap Flare Named a Trend-setting Product of 2014 Winner by KMWorld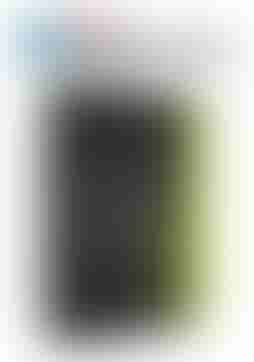 MadCap Flare Recognized in KMWorld's Twelfth Annual List of Trend-Setting Products for Technology Innovation and Significant Value Provided to Customers
La Jolla, CA, USA — August 21, 2014 — MadCap Software, Inc., the leader in multi-channel content authoring and a showcase company for Microsoft (NASDAQ: MSFT) today announced that MadCap Flare has been listed as one of the KMWorld Magazine's Trend-Setting Products of 2014. Flare is MadCap's flagship multi-channel authoring and publishing software for creating, managing and maximizing content reuse in the creation of any type of technical documentation. This year, KMWorld's judging panel assessed more than 650 vendor offerings to determine its list of trend-setting products.
Here at KMWorld, our expert panel of editorial colleagues, analysts, system integrators, vendors, line-of-business managers and users carefully evaluated the trend-setting products of 2014. MadCap Flare has proven itself a thoughtful, innovative tool, which provides significant value for the most important constituency of them all: the customer.
Hugh McKellar | Editor-in-Chief , KMWorld
MadCap Software is the trusted resource for single-source, multichannel authoring and publishing solutions, including multimedia and translation management for thousands of companies worldwide. MadCap Flare is the cornerstone of these solutions, serving as the industry's leading application for publishing online Help, knowledge bases, policy and procedure manuals, user guides, product brochures and other forms of content. Only MadCap Flare lets authors create a single project and then directly publish it in multiple formats optimized for the Web, mobile devices, desktops, and print publishing, including responsive HTML5—without the need for any additional tools.
"We are deeply honored to have KMWorld, a leading authority on content, document and knowledge management, recognize MadCap Flare for its role in dramatically enhancing digital content productivity," said MadCap Founder and CEO Anthony Olivier. "We are dedicated to providing leading-edge software that addresses the many ways users obtain their information—from guides delivered as print documents and e-books to completely responsive dynamic, interactive content accessed via computers, the Web, and mobile devices. The recognition from KMWorld validates our commitment to empowering customers with the tools to create and deliver state-of-the-art content tailored to their needs."
The full list of KMWorld's Trend-Setting Products of 2014 was released today, August 21, 2014. KMWorld's September 2014 issue will be published online September 1, 2014.
About KMWorld Trend-Setting Products
The KMWorld Trend-Setting Product awards began in 2003. This year, more than 650 offerings from vendors were assessed by KMWorld's judging panel, which consists of editorial colleagues, analysts, system integrators, vendors themselves, line-of-business managers and users. All products selected demonstrate clearly identifiable technology breakthroughs that serve the vendors' full spectrum of constituencies, especially their customers.
About KMWorld
KMWorld (www.kmworld.com) is the leading information provider serving the knowledge management systems market and covers the latest in content, document and knowledge management, informing more than 40,000 subscribers about the components and processes—and subsequent success stories—that together offer solutions for improving business performance.
KMWorld is a publishing unit of Information Today, Inc. (www.infotoday.com).
About MadCap Software
MadCap Software is a trusted resource for more than 20,000 companies around the globe for single-source, multi-channel authoring and publishing solutions designed to streamline the process of developing and delivering training content, learning and development programs, technical documentation, online Help, knowledge bases, and more. From authoring, publishing and translation, to cloud-based project and content management, to contribution and review in the cloud, you can streamline content delivery and manage the entire content development lifecycle with MadCap Software. MadCap Software's services include product training, consulting services, translation and localization, and an advanced developer certification program. Headquartered in San Diego, California, with offices in Austin, TX, MadCap Software is home to some of the most experienced software architects and product experts in the content development industry.
MadCap Software, the MadCap Software logo, and MadCap Flare are trademarks or registered trademarks of MadCap Software, Inc., in the United States and/or other countries. All other trademarks or registered trademarks are the properties of their respective owners.