BA Insight Uses MadCap Flare to Optimize Training Processes and Materials for Online Help, PDF and Microsoft PowerPoint Outputs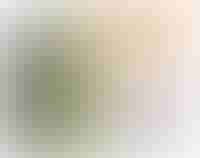 New Case Study Examines How BA Insight Relies on MadCap Flare's Topic-Based Authoring and Single Source Publishing to Deliver Training Materials as PDFs, WebHelp and PowerPoint Slides
La Jolla, California — May 16, 2014 — MadCap Software, Inc., the leader in multi-channel content authoring and a showcase company for Microsoft (NASDAQ: MSFT) Visual Studio and Microsoft XPS, today announced that it has published a new case study on BA Insight. An innovator in software for implementing powerful search-driven applications, BA Insight relies on MadCap Flare to deliver documentation and training materials for different tools across multiple outputs, including WebHelp, PDF files, and Microsoft PowerPoint slides. The full BA Insight case study can be viewed by visiting: https://www.madcapsoftware.com/case-study/ba-insight-uses-madcap-flare/.
Since 2004, BA Insight has been dedicated to transforming the way organizations find and access information through software that enables organizations to rapidly implement powerful search-driven applications at a fraction of the cost, time, and risk of alternatives. Fueled by the emergence of big data and market demand for search-driven applications, BA Insight grew 193% during a five year period, leading the company to be ranked 393 on Deloitte's 2013 Technology Fast 500TM. BA Insight's signature Knowledge Integration Platform earned the KMWorld magazine "Trend Setting Product of 2013" award for the third consecutive year, and BA Insight was named to "KMWorld's 100 Companies that Matter in Knowledge Management for 2014, as well as the three years prior."
To support BA Insight's significant internal and external growth, the company recently realized the need for a more effective training system that could support both its internal team and end-user community. The company's search of leading technical communications tools to support the new system led to the selection and implementation of MadCap Flare. Among the key benefits BA Insight has realized with Flare:
MadCap Flare's topic-based authoring and single-source publishing have eliminated redundancies and reduced the project time required to deliver PDF files, WebHelp and PowerPoint files for multiple tools within the BA Insight Knowledge Integration Platform.
Auto-numbering of PDF content has reduced the reference time for BA Insight technical writers, who handle over 2,000 pages of writing.
Flare's Microsoft Word import capabilities let writers seamlessly import content from Word and then publish editable PowerPoint slides using a Word-to-PDF workflow.
Content structured as topics, combined with a top-level glossary, index and table of contents for quick information reference makes it easy for end users to search and find the information they need.
Screenshots integrated with step-by-step directions in Flare enhance end users' comprehension.
Working with MadCap has really helped us improve our documentation for training purposes and make the delivery for every release more efficient," Pat observed. "Getting ramped up with Flare was just as easy and quick as working with the tool itself. With an abundance of resources, from free webinars to online forums, we felt like we had a solid community of support to build with. I've become a complete cheerleader for Flare, and can't wait to bring our documentation to the next level with MadCap.
Pat D'Ambrosio | Documentation Lead, BA Insight
"BA Insight has built its success on empowering companies to transform the way they find and access information to increase innovation, improve productivity, grow revenue, and reduce costs," said Anthony Olivier, MadCap founder and CEO. "We are thrilled by the superior training and search-friendly content that BA Insight is providing these customers with the powerful topic-based authoring and single-source publishing of our Flare software."
About BA Insight
BA Insight provides software that enables organizations to transform SharePoint® into a powerful unified information access platform for rapid implementation of search-driven applications at a fraction of the cost, time, and risk of alternatives. With our platform, our customers deliver a remarkable user experience, auto-classification, and connectivity to a wide variety of systems. It can function as a comprehensive solution or its components can be implemented in a phased approach to meet growing organizational needs.
We serve visionary organizations such as ADP, Australia Department of Defence, Bayer, Chevron, Deloitte, Ford Motor Company, Green Mountain Coffee, Pfizer, Rio Tinto, The Procter & Gamble Company, U.S. Army, and the U.S. Department of Veterans Affairs. Visit www.BAinsight.com for more information.
About MadCap Software
MadCap Software is a trusted resource for thousands of companies around the globe for single-source, multi-channel authoring and publishing solutions designed to streamline the process of developing and delivering training content, learning and development programs, technical documentation, online Help, knowledge bases, and more. From authoring, publishing and translation, to cloud-based content management system, to contribution and review in the cloud, you can streamline content delivery and manage the entire content development lifecycle with MadCap Software. MadCap Software's services include product training, consulting services, translation and localization, and an advanced developer certification program. Headquartered in San Diego, California, with offices in Austin, TX, MadCap Software is home to some of the most experienced software architects and product experts in the content development industry.
MadCap Software, the MadCap Software logo, MadCap Flare, MadCap Analyzer, and MadCap Capture are trademarks or registered trademarks of MadCap Software, Inc., in the United States and/or other countries. All other trademarks or registered trademarks are the properties of their respective owners.