Live Webinar Schedule
Advance your skills and stay up-to-date with the latest product news with complimentary webinars taught by industry experts and MadCap Software product specialists. All webinars are recorded and registered attendees will receive a link following the conclusion of the presentation.
COVID-19 Update: With remote working policies in effect across the globe, we are increasing the number of webinar and web-based training resources available on our schedule for the next several months. You can find our full training schedule here.
Micro Content Authoring: Exciting New Opportunities with MadCap Flare 2020
Jun 11, 10:00-11:00 am (Pacific Time)
Presented By:

Matthew Ellison
Director | UA Europe
Following his popular webinars on micro content authoring last year, Matthew Ellison will be presenting a brand new session on how you can take micro content to the next level with MadCap Flare 2020.
In this webinar, you'll see real-life examples of featured snippets on the Web that have been curated, customized, and distilled from content within existing long-form pages. Matthew will explain how you can follow a similar strategy by using the new micro content conditions in Flare to create your own customized micro content responses from existing content. These micro content conditions enable you to re-use content from regular topics or snippets, and hide non-essential content such as tips and screenshots. You'll also learn how you can now assign context-sensitive Help (CSH) IDs to micro content phrases so that your micro content responses can be used as field-level or embedded Help for software applications.
Sign Up Now
How Did You Do That? 10 Hidden Tricks Every MadCap Flare User Should Know
Jun 24, 10:00-11:00 am (Pacific Time)
Presented By: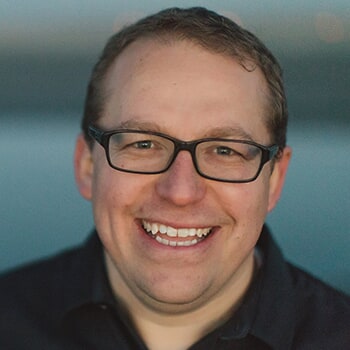 Daniel Ferguson
Certified Flare Instructor, Owner | SmartOutput
We are all familiar with MadCap Flare's major features that enhance our authoring experience. But, what about the little things that don't get as much attention or aren't as obvious in the interface? Have you ever looked through all the buttons on the Flare interface and wondered what they do and what you're missing? Have you ever considered all the options on a right-click context menu and made a mental note that you should look into some of them? In this webinar, we're going to look at ten of the small and hidden Flare features that every user must know. Join Daniel Ferguson as he shares the Flare features that have produced the eye-popping "How did you do that?" moments for his clients.
Sign Up Now
Context-Sensitivity Demystified
Jul 9, 10:00-11:00 am (Pacific Time)
Presented By:

Neil Perlin
Certified Flare Trainer and Consultant | Hyper/Word Services
If you're a new MadCap Flare author, one of the most intimidating tasks in a project may be the context-sensitive help coding. The concepts may be new, the mechanics appear to draw you into code, and you'll have to work closely with engineering. But, the concepts are actually no more complex than the concepts behind a phone book. The design issues fall into a few clearly delineated options. Engineering does most of the work. And Flare helps you with what's left. After you've done context-sensitivity coding a few times, you may decide that it's far from intimidating. But it still can feel daunting at first.
In this webinar, we'll look at the structural and design concepts behind context-sensitivity coding, the job roles, and how Flare helps you do the actual work with fewer errors and problems.
Sign Up Now