GFI Software Uses MadCap Flare to Streamline Documentation and Localization Processes and Achieve A Five-Fold Reduction in Project Time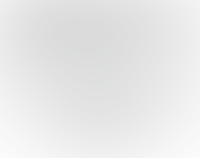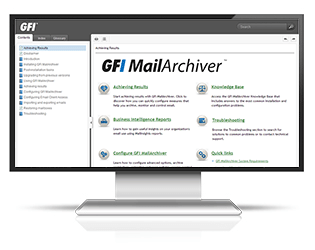 New Case Study from MadCap Software Examines How GFI Used Flare to Deliver Award-Winning Documentation, Trim Translation Time and Costs, and Ensure Brand Consistency
La Jolla, CA, USA July 2, 2013 — MadCap Software, Inc., the leader in multi-channel content authoring and a showcase company for Microsoft (NASDAQ: MSFT) Visual Studio and Microsoft XPS, today announced that it has published a new case study on GFI Software. A provider of IT solutions for small to mid-sized businesses, GFI has cut its documentation project time five-fold by using MadCap Flare to deliver its print and online manuals. In January 2013, GFI received an Award of Merit from the Society of Technical Communications (STC) Washington, DC-Metro Baltimore Chapter in recognition for its GFI FaxMaker manual, which was produced using MadCap Flare. The full GFI case study is available at: https://www.madcapsoftware.com/case-study/gfi-uses-madcap-flare/.
GFI Software is dedicated to providing enterprise-class IT solutions for small to mid-sized businesses. These include on-premise and cloud-based offerings for collaboration, anti-spam, patch management, faxing, mail archiving, and Web monitoring, which are delivered via an extensive global partner community. Today, GFI uses MadCap Flare to optimize the authoring and publishing of print and online manuals for 16 products, which are delivered in 15 different languages. Among the key benefits GFI has realized:
Flare's functionality for content reuse and single-source publishing, along with ease of use, allowed GFI to cut project time from 25 hours to 5 hours.
Topic-based authoring and single-source publishing enabled GFI to eliminate redundancies in creating manuals with shared content.
XML-based Flare separates content from style sheets to ensure brand consistency and facilitate localization and translation into 15 languages.
Single-source publishing with Flare enables GFI to develop content once and then publish it as print, desktop and Web manuals.
Support for HTML output facilitates delivery of documentation that keeps pace with rapid enhancements to GFI's cloud solutions.
"After converting our first project to Flare, we realized that the total time to generate output for a product with three deliverables in three different formats in 14 languages totaling 126 individual target files went down from roughly 25 hours to about 5 hours," said Jason Micallef, technical communications manager at GFI. "Equally important, with Flare and its support for HTML, the look and feel of our output is much cleaner and more in-line with today's common practices."
Micallef added, "We are continually looking at how we can enhance our documentation to support the current and future needs of our customers and partners. With MadCap, we have a publishing solution provider that shares our commitment to providing a state-of-the-art user experience."
"We are seeing more and more companies switch from using general-purpose tools, such as Microsoft® Word, for their long technical documentation needs as they increasingly need to publish the same content to multiple devices and provide mobile content," said Anthony Olivier, MadCap founder and CEO. "We are thrilled by the success of GFI in using our Flare publishing software to create award-winning documentation. GFI is a perfect example of how using the right tool enables a first-class experience for users while also streamlining the content delivery process to optimize team resources and ensure timely delivery of content and online Help."
About GFI
GFI Software™ develops quality IT solutions for small to mid-sized businesses with generally up to 1,000 users. GFI® offers two main technology solutions: GFI MAX™, which enables managed service providers (MSPs) to deliver superior services to their customers; and GFI Cloud™, which empowers companies with their own internal IT teams to manage and maintain their networks via the cloud. Serving an expanding customer base of more than 200,000 companies, GFI's product line also includes collaboration, network security, anti-spam, patch management, faxing, mail archiving and web monitoring. GFI is a channel-focused company with thousands of partners throughout the world. The company has received numerous awards and industry accolades, and is a longtime Microsoft® Gold ISV Partner.
About MadCap Software
MadCap Software is a trusted resource for thousands of companies around the globe for single-source, multi-channel authoring and publishing solutions designed to streamline the process of developing and delivering training content, learning and development programs, technical documentation, online Help, knowledge bases, and more. From authoring, publishing and translation, to cloud-based project and content management, to contribution and review in the cloud, you can streamline content delivery and manage the entire content development lifecycle with MadCap Software. MadCap Software's services include product training, consulting services, translation and localization, and an advanced developer certification program. Headquartered in San Diego, California, with offices in Austin, TX, MadCap Software is home to some of the most experienced software architects and product experts in the content development industry.
MadCap Software, the MadCap Software logo and MadCap Flare are trademarks or registered trademarks of MadCap Software, Inc., in the United States and/or other countries.