MadCap Software Launches Latest Version of MadCap Flare Leading Technical Authoring Software for Multi-Channel Publishing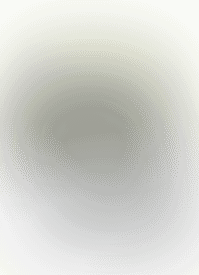 Flare 11.0 Features Next-Gen Frameless Output, Embedded YouTube and Vimeo, 3D Graphics, Augmented Reality, Absolute Positioning, Import of Doc-To-Help Word-Based Content, Git Integration and More
La Jolla, CA, USA — March 17, 2015 — MadCap Software, Inc., the leader in multi-channel content authoring and a showcase company for Microsoft (NASDAQ: MSFT) Visual Studio, today announced that MadCap Flare 11.0 is now available. Flare, MadCap's flagship software, is the most advanced single-source, multi-channel authoring and publishing solution available today, supporting the ability to publish to a number of devices and formats including print, Web, desktop and mobile.
MadCap Flare 11.0 introduces a new industry paradigm by adding the ability to break the traditional tri-pane delivery of online Help and technical content delivery and giving technical authors the ability to publish out-of-the-box "frameless" output for HTML5 that more closely resembles a modern, SEO-optimized, and completely customizable informational website.
Flare 11.0 also adds Universal 3D (U3D) format support for adding realistic, interactive images to output; the ability to embed YouTube and Vimeo movies directly into Flare output; and integration with Metaio Creator to support augmented reality–the ability to scan any content element with a mobile device and display any type of additional material and graphics, including interactive 3D models and animations.
At the same time, new features in MadCap Flare 11.0 enhance the content author's experience and authoring efficiency. These include the ability to build output targets while creating content; absolute positioning to control where graphics and other images are placed within text simply by dragging and dropping them; and PDF stitching that allows authors to combine several existing PDF files into one cohesive PDF file.
Additionally, Flare 11.0 provides integration with MadCap Software's latest software acquisition, Doc-To-Help, the market's leading Microsoft® Word-based authoring tool for multi-channel publishing. Also included in Flare 11.0 are features for expanded content management and team authoring through enhanced support for various source control applications as well as integration with Git.
"Multi-channel publishing is rapidly gaining mainstream adoption as more companies aim to synchronize content across multiple devices and deliver content to meet users' expectations in a modern, informational website-type format," said Anthony Olivier, MadCap founder and CEO. "We have been delivering on that commitment with MadCap Flare, first by fostering the evolution from .CHM to WebHelp and then to traditional tri-pane HTML5. Now with Flare 11.0, we are pioneering the next industry standard of online technical content delivery with frameless, informational website output that matches a user's website and optimizes navigation, usability and SEO. At the same time, Flare 11.0 continues to advance its industry-leading approach to single-source, multi-channel publishing of content to users' channels of choice, from print to the Web, mobile devices, desktops, and embedded in software."
Communications Professionals Cite Flare 11 Advantages
I'm thrilled that Flare 11.0 gives me the tools I need to break free of the tri-pane interface for HTML5 output, something my clients have been clamoring for. I'm equally thrilled that Flare 11.0 supports Git, another popular wish from my clients.
Nita Beck | Consultant and Owner, Nita Beck Communications
Flare 11.0 changes everything with the introduction of a top navigation HTML5 output. Designed to look more like a modern website, the output is gorgeous. MadCap Software even includes useful templates that you can customize to help you migrate your previous tri-pane HTML5 targets to the new model.
Patrick Calnan | Technical Writer
MadCap Flare 11.0 Adds New Features to Give Users a Modern, Interactive Experience – Online and in Print
Responsive, Website-like HTML5 Output
Version 11.0 builds MadCap Flare's HTML5 output capabilities to enable the creation of "frameless" HTML5 output that more closely resembles a modern website. By departing from the more traditional tri-pane Help output, authors can deliver online guides and Help systems that complement the look and feel of their main websites. Flare 11.0 also includes templates to help authors customize and migrate their previous tri-pane HTML5 targets to the new model.
Additionally, the responsive design functionality first introduced in 2014 with Flare 10.0 has been enhanced in Flare 11.0 with the "device-width media queries" feature. This allows authors to more readily design their output to have the display change based on whether the screen used belongs to a computer, tablet, or mobile phone.
Universal 3D Output
MadCap Flare now supports U3D files for 3D modeling, which allows authors to create PDF and Web outputs featuring realistic, interactive images. Writers can add 3D models to their PDF and online outputs working with the same workflows they would use to add other multimedia types. Additionally, authors can embed a 3D model in a topic or snippet, or link to the model using a hyperlink.
Embedded Videos
With MadCap Flare 11.0, writers can now add YouTube and Vimeo movies to Web-based outputs, whether they are movies stored on these sites by the organization or third-party movies from these providers. Movies from YouTube and Vimeo can be embedded into a topic or snippet, providing the ability to use advanced settings to determine whether a movie will play automatically and what kind of information to display on the movie. Movies also can be hyperlinked, so that a movie is only played when a user clicks on the text and is sent to the host's website to view the movie.
Support for Augmented Reality
With version 11.0, MadCap Flare becomes the first technical authoring tool to add support for augmented reality, making it easier than ever for end-users to access supplemental information. Through integration with Metaio Creator, Flare-based content can allow users to scan an element of content with a mobile device and access additional material–such as audio, video, 3D models, or animations–from another source. The augmented reality is presented as an image that is embedded in Flare-based content and then exported to Metaio Creator.
MadCap Flare 11.0 Delivers New Features For Empowering Content Authors With Greater Efficiency and Control
Concurrent Build
In previous releases of MadCap Flare, authors could build output either in the user interface or in the background via Madbuild, Flare's compilation engine, in the command line. Flare 11.0 introduces a new option: the ability to build output in the background via Madbuild in the user interface. Quicker and easier than using the command line, this new functionality enables authors to continue working in their projects while generating one or more targets behind the scenes. Significantly, authors can also limit or expand the number of targets that can be generated in the background at the same time, providing control over computer resource demands.
Absolute Positioning
Absolute positioning in Flare 11.0 gives authors unprecedented control over where content elements–including images, HTML div tags, paragraphs, and more–appear in a topic for PDF or online output. Absolute positioning can be accomplished via styles or locally by selecting text wrap options in a context (right-click) menu of the XML Editor. Authors can specify an element's location and resize it. Additionally, writers can use the z-index property in conjunction with absolute positioning to drag and drop an element exactly where they want it to appear within the text.
PDF Stitching
Through the PDF Stitching feature, authors can now stitch existing PDFs into one cohesive output target simply by adding links to them in a table of contents (TOC). The functionality is supported in PDF output and all of the online targets available with Flare.
Doc-To-Help Integration
MadCap Flare 11.0 adds integration to Doc-To-Help, the software for multichannel publishing of Microsoft® Word-based content that MadCap Software acquired earlier this year, giving customers greater flexibility to use both products. Authors can now create new projects by importing Doc-To-Help files (with a .d2h extension) with a few mouse-clicks using either Flare's Ribbon or Tool Strip view.
Expanded Source Control
MadCap Flare 11.0 extends source control support to include integration with the Git distributed version control system, enabling authors to perform day-to-day source control operations, such as check-in, checkout, and change history without leaving Flare. In addition to native support for Git, Flare offers native support for Microsoft® Team Foundation Server®, Microsoft® Visual SourceSafe®, Apache Subversion (SVN), and Perforce. Flare also allows authors to use third-party plugins to support other source control solutions.
Other key features in MadCap Flare 11.0 include:
New functionality for creating customized keyboard shortcuts.
New Quick Launch tool direct access to start the builds of targets.
New Pinning feature for displaying frequently used projects, fonts, styles and more to the top of the list for fast access.
Enhancements to existing capabilities, including Accept Contribution Wizard, cross-references, dictionaries and spell checking, electronic publication (EPUB) support, file list, font properties, image and image-map, print-based output, search, slideshows, snippets, styles, Target Editor and Batch Target Editor, variables, and XML Editor.
Flare With MadPak Suite for a Seamless Experience
MadCap Flare is part of MadPak, the industry's most comprehensive technical authoring suite and the only one featuring six fully integrated, XML-based products to create a seamless experience for documentation professionals, translators, and other content authors. For example:
Enable subject matter experts (SMEs) and managers to provide the author with content and feedback on drafts using MadCap Contributor.
Author and publish technical documentation, knowledge bases, policy and procedures, and more, using MadCap Flare–in print, on the Web, on desktops, or on mobile devices.
Provide screenshots with callouts using MadCap Capture.
Create interactive software simulation movies and video tutorials with MadCap Mimic.
Scan, identify and fix any content issues in advance of publishing with MadCap Analyzer.
Use MadCap Lingo with full translation memory support to translate content without requiring any file transfers–preserving both the content and formatting.
Also use MadCap Lingo to provide content statistics, such as word count and translation estimates to facilitate project and budget planning.
Availability and Pricing
MadCap Flare 11.0 is available today, separately and as part of MadPak. Standalone pricing for Flare is $999 per license, and subscription options start at $67 per month. MadPak pricing is $1,699 per license, and subscription options start at $108 per month. For more information on MadCap Software's enterprise multi-user and floating license models, visit:
Maintenance (support and subscription) fees start at $199 per year for the Bronze Level, $299 for the Gold Level, and $499 for the Platinum Level. Discounts for multiyear maintenance contracts are also available.
About MadCap Software
MadCap Software is a trusted resource for thousands of companies around the globe for single-source, multi-channel authoring and publishing solutions designed to streamline the process of developing and delivering training content, learning and development programs, technical documentation, online Help, knowledge bases, and more. From authoring, publishing and translation, to cloud-based project and content management, to contribution and review in the cloud, you can streamline content delivery and manage the entire content development lifecycle with MadCap Software. MadCap Software's services include product training, consulting services, translation and localization, and an advanced developer certification program. Headquartered in San Diego, California, with offices in Austin, TX, MadCap Software is home to some of the most experienced software architects and product experts in the content development industry.
MadCap Software, the MadCap Software logo and Doc-To-Help are trademarks or registered trademarks of MadCap Software, Inc. in the United States and/or other countries. Other marks are the properties of their respective owners.