BigLever, MadCap Partner to Deliver Integrated Documentation Management and Product Line Engineering Solution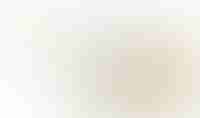 Integration Solution Streamlines and Simplifies Documentation Management for Complex Product Lines, Enabling New Levels of Efficiency
AUSTIN, Texas and LA JOLLA, California — July 14, 2014 — BigLever Software, the leading provider of product line engineering (PLE) solutions, and MadCap Software, the leading technical communication software provider, announced today that the companies have partnered to integrate MadCap Flare with BigLever's Gears PLE solution. The new bridge integration optimizes document sharing and dramatically simplifies the complexity of documentation management for organizations that develop and deliver complex product lines. As a result, organizations can streamline technical communications throughout product engineering and business operations to achieve new levels of efficiency.
Organizations that build complex product lines inherently have large sets of documentation that play a vital role in the creation, delivery and maintenance of their product lines, as well as in the use of their products by end users. These companies must effectively manage a broad array of technical specifications and all of the diversity needed to support the different "flavors" of products within a product line family. The new bridge integration solution combines the capabilities of MadCap Flare and BigLever Gears to provide a single, unified mechanism for end-to-end document management across each stage of the product engineering lifecycle, and throughout business operations such as portfolio planning and definition, marketing, sales, manufacturing, deployment, service, and finely tailored documentation for end users.
The BigLever/MadCap partnership is not only beneficial to their mutual customers, but also offers an interesting opportunity for companies needing to automate similar complex interactions and tasks. This type of product line approach to engineering and documentation should bring significant business value to their customers by enabling them to more effectively automate product variation across a broader set of operational processes and applications.
Allan Behrens | Managing Director, Taxal
According to Dr. Charles Krueger, BigLever Software CEO, the Flare/Gears Bridge allows companies to establish well-structured and consolidated document "supersets" that support the full diversity of documents in a product line. These document supersets can be automatically configured based on the specific features of the individual products within the product line. "The Flare/Gears Bridge addresses a long-underserved strategic challenge of product line organizations. Even organizations that have transitioned to mature PLE practices continue to struggle with the complexity of managing their document variants based on conventional word processing tools. The synergy that arises from the Flare/Gears integration is strikingly greater than the sum of the parts" said Krueger.
"In an era of continuous improvement, shrinking product cycles, and multiple product variations, businesses need to ensure that their documentation keeps pace with each new rollout," said Anthony Olivier, MadCap Software founder and CEO. "Now organizations have an integrated solution to this challenge with Flare/Gears Bridge, which synchronizes BigLever's industry-leading Gears PLE Lifecycle Framework with MadCap Flare's best-in-class technical authoring and publishing software. Using MadCap Flare, BigLever customers can take advantage of topic-based authoring to speed content creation and promote reuse, along with multi-channel publishing to streamline the delivery of content to where customers will use it—whether in print or on their desktops, Web browsers, or mobile devices."
About the MadCap Flare/BigLever Gears Bridge
With BigLever's Gears PLE Lifecycle Framework, companies can establish an automated, feature-based production system — much like a manufacturing factory — that uses product feature profiles to assemble and configure engineering assets from across the lifecycle to produce all the products in a product line. MadCap Flare allows technical communicators and content developers to efficiently author and maximize content reuse for delivery in any format including print, online, desktop, mobile, and completely responsive HTML5.
The Flare/Gears Bridge brings the benefits of these two solutions together by extending Flare and enabling it to work seamlessly with the Gears Framework. Built on the PLE Bridge API, the integration solution makes Flare "product line aware", ensuring consistent PLE capabilities and enabling the execution of PLE operations from within Flare menus.
About MadCap Software
MadCap Software is a trusted resource for thousands of companies around the globe for single-source, multi-channel authoring and publishing solutions designed to streamline the process of developing and delivering training content, learning and development programs, technical documentation, online Help, knowledge bases, and more. From authoring, publishing and translation, to cloud-based content management system, to contribution and review in the cloud, you can streamline content delivery and manage the entire content development lifecycle with MadCap Software. MadCap Software's services include product training, consulting services, translation and localization, and an advanced developer certification program. Headquartered in San Diego, California, with offices in Austin, TX, MadCap Software is home to some of the most experienced software architects and product experts in the content development industry.
About BigLever Software
BigLever Software, Inc., the leading provider of systems and software product line engineering solutions and services, dramatically simplifies the creation, evolution, maintenance and delivery of a product line — a portfolio of similar products or systems with variations in features and functions. BigLever's patented Gears solution enables organizations to reduce development costs and bring new product line features and products to market faster, enabling businesses to more reliably target and hit strategic market windows. BigLever is based in Austin, Texas. For more information, visit www.biglever.com.
BigLever Media Contacts
Cathy Martin
BigLever Software
cmartin[at]biglever.com
+1 (512) 565-4612
Diane Pardes
Pardes Communications, LLC
dpardes[at]pardescommunications.com
+1 (781) 652-8059
MadCap Software Media Contact
BigLever Software Gears, and Gears Product Line Engineering Lifecycle Framework are trademarks of BigLever Software, Inc. MadCap Software, the MadCap Software logo and MadCap Flare are trademarks or registered trademarks of MadCap Software, Inc., in the United States and/or other countries.