The Big Salad Restaurant Chain Relies on MadCap Flare for Single-source Publishing of Modern HTML5 Intranet and PDF Bookcase of Guides on Business Best Practices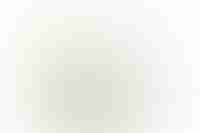 New Case Study Examines How The Big Salad Uses Flare to Deliver Content Tailored to Users' Roles to Ensure Consistency Across Company-Owned and Franchise Restaurants
La Jolla, CA, USA — October, 1 2014 — MadCap Software, Inc., the leader in multi-channel content authoring and a showcase company for Microsoft (NASDAQ: MSFT) Visual Studio and Microsoft XPS, today announced that it has published a new case study on The Big Salad. A fast casual food franchise chain specializing in healthy food products, The Big Salad relies on MadCap Flare for single-source, multi-channel publishing of a modern HTML5 intranet and PDFs to ensure consistency across its company-owned and franchise restaurants. The full case study can be viewed at: https://www.madcapsoftware.com/case-study/the-big-salad-uses-madcap-flare/.
Since 2008, The Big Salad has been dedicated to providing fresh and healthy salad, sandwich, soup and wrap options in the greater Michigan area. The company has built its brand by fostering consistently superior products and services across its growing number of corporate and franchise locations. Looking to expand the reach of its quality dining experience, The Big Salad plans to have 220 locations in production by 2020.
To support promote consistency across all restaurant locations, the company has developed its own Web-based best practices system, called the "The Big Salad Cookbook," which is used by all staff members—from the CEO to every franchise employee. The company now relies on MadCap Flare to publish The Big Salad Cookbook in two formats: an HTML5-based reference intranet and a collection of PDF guides and manuals.
Among the key benefits The Big Salad has realized:
Topic-based authoring and conditional tags in Flare make it easy to generate content tailored to different groups of corporate and franchise users.
Single-source publishing in Flare enables The Big Salad to publish content on the intranet and in PDFs from the same Flare project.
Microsoft® Word integration with Flare allows the documentation team to easily import new content from subject matter experts.
HTML5 output provides users with a visually attractive, state-of-the-art intranet resource.
Hyperlinking YouTube™ videos to Flare-based content provides a richer, visual training experience.
We have a commitment to quality and consistency, performing due diligence on everything we deliver. Flare gives us the backbone to deliver solid resources to our end users—our corporate and franchise employees. Flare has given us all the key ingredients to build a quality system. Now it's exciting to learn how different MadCap tools can help us connect with our users in new ways, especially as our company grows.
Larry Klimek | Vice president of Franchise Development, The Big Salad
"The Big Salad has made a consistently superior fast casual dining experience a hallmark of this fast-growing restaurant chain," said Anthony Olivier, MadCap founder and CEO. "We are excited by The Big Salad's success in ensuring this consistency through an intuitive HTML5 intranet and PDFs tailored to each person's role in the organization and its franchises using the topic-based authoring and single-source publishing capabilities of our Flare software."
About The Big Salad
The Big Salad is an emerging fast casual food franchise chain specializing in healthy food products. The company's consumers are concerned about what they eat, where it's from, and how it's prepared. Since 2008, The Big Salad has been a corporate and franchise-location chain. Headquartered in Grosse Point, Michigan. The Big Salad is actively engaged with prospective franchise candidates across the nation. To learn more, visit https://www.mybigsalad.com/.
About MadCap Software
MadCap Software is a trusted resource for thousands of companies around the globe for single-source, multi-channel authoring and publishing solutions designed to streamline the process of developing and delivering training content, learning and development programs, technical documentation, online Help, knowledge bases, and more. From authoring, publishing and translation, to cloud-based project and content management, to contribution and review in the cloud, you can streamline content delivery and manage the entire content development lifecycle with MadCap Software. MadCap Software's services include product training, consulting services, translation and localization, and an advanced developer certification program. Headquartered in San Diego, California, with offices in Austin, TX, MadCap Software is home to some of the most experienced software architects and product experts in the content development industry.
MadCap Software, the MadCap Software logo and MadCap Flare are trademarks or registered trademarks of MadCap Software, Inc., in the United States and/or other countries.