The MadCap Software Scholar Program Welcomes

Austin Community College Partners with MadCap Software to Advance Students' Technical Communications Skills and Best Prepare them for the Workforce
La Jolla, CA, / Austin, TX — January 7, 2014 — Austin Community College is joining forces with MadCap Software to ensure students pursuing the Certificate and the Associate of Applied Science in the Technical Communications Specialization have competitive advantages and a clear understanding of technical communications best practices when entering the workforce. The college is using MadCap Flare, the industry-leading authoring and multi-channel publishing product—supporting print, Web, desktop and mobile—to provide students with the most advanced authoring and publishing solution available.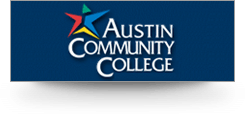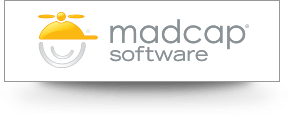 Austin Community College's Certificate and Associate of Applied Science in the Technical Communications Specialization provide preparation essential for careers in technical communications. Courses include developing print and online materials; working within the documentation process as writers, editors, reviewers, designers, and coordinators; exploring single-sourcing, content management, and document control; practicing clear succinct direct writing; and using software applications most in demand by employers to develop portfolio-quality documents. The school is using MadCap Flare in the "ETWR 2374: Online Help and Online Help Tools" course.
One of the main goals of our Business & Technical Communications curriculum is to enable our students to have experience with the main software applications used by practicing technical communicators," says David McMurrey, Ph.D., Department Chair for Business & Technical Communications. "MadCap's industry-leading tool, MadCap Flare, is certainly one of those."
"We're honored by Austin Community College's choice of MadCap Flare for its technical communications curriculum," says Anthony Olivier, MadCap founder and CEO. "Through this partnership we are pleased that we can provide students with the experience they need to strengthen their technical writing practices and give them a competitive advantage as they establish their careers."
About MadCap Scholar
The MadCap Scholar program offers special discounts on MadCap's state-of-the-art technical communications software to help students, educators and universities gain access to industry-standard tools that support technical writing and documentation best practices. They include the ability to outfit labs with MadCap Software applications for free; free training, including the MAD Certification Test for teachers and professors, and discounts on software for current students. For more detail, visit https://www.madcapsoftware.com/education/scholar-program.aspx
About Austin Community College
Austin Community College is a nationally recognized two-year college serving Central Texas. ACC is focused on student success and providing affordable, flexible pathways to help students reach their education goals, learn new job skills, or advance their career. The college currently enrolls more than 43,000 credit students and serves an additional 15,000 students each year through noncredit programs. For more information, visit https://www.austincc.edu/
About MadCap Software
MadCap Software is a trusted resource for more than 20,000 companies around the globe for single-source, multi-channel authoring and publishing solutions designed to streamline the process of developing and delivering training content, learning and development programs, technical documentation, online Help, knowledge bases, and more. From authoring, publishing and translation, to cloud-based project and content management, to contribution and review in the cloud, you can streamline content delivery and manage the entire content development lifecycle with MadCap Software. MadCap Software's services include product training, consulting services, translation and localization, and an advanced developer certification program. Headquartered in San Diego, California, with offices in Austin, TX, MadCap Software is home to some of the most experienced software architects and product experts in the content development industry.
PR Contact:
Rebecca Hurst
Kinetic.PR for MadCap Software
rebecca@kineticprllc.com
650-679-9282