Leading Canada-based Consulting Firm Chooses MadTranslations for French Translation of Government Application and Website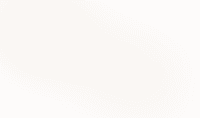 Use of MadTranslations Translation and Localization Services Allowed Winding River Solutions to Complete Translations of a Government Application and Website into French in Two Weeks
La Jolla, CA, and Edmonton, Alberta, Canada — October, 28 2014 — Winding River Solutions Inc. now relies on MadTranslations, Inc., a subsidiary of MadCap Software, as its provider of translation and localization services. Winding River is a leading provider of custom software development and technical training for companies and government agencies. Using the services and support provided by MadTranslations, Winding River was able to speed the translation of a Canadian government application and website into French to meet the customer's deadline.
Since Canada is a bilingual country, it is critical that all government resources are offered in two languages: English and French. Joining forces with MadCap and MadTranslations has given us the confidence to efficiently deliver on this requirement and provide state-of-the-art services to our community.
Judy Forest | Project Manager and Business Analyst, Winding River
Delivering on Dual-Language Demands
For years, Winding River has relied on MadCap Flare to develop its online Help, which is embedded into its applications, as well as standalone print documentation. This summer, the company needed to translate a government client's print manuals and HTML-based pages into French. However, translating content page-by-page soon became daunting.
Winding River sought out a solution that would help rapidly meet its customer's translation requirement. Given Winding River's success with MadCap Flare and the seamless integration of MadCap products, MadTranslations was the clear choice to meet its translation and localization goals. Through a deep understanding of MadCap's software and the translation process, MadTranslations was able to complete the translation of Winding River's application and website content within only two weeks.
Following the project's success, Winding River continues to enhance its user experience. Currently, the company is looking into incorporating videos into their online Help and documentation using the MadCap Mimic video and software simulation creation tool.
"Providing seamless integration with MadCap Flare, MadTranslations has proven a wonderful investment—going beyond our expectations to meet our customer requirements. MadCap also offers excellent resources and assistance to help us maximize our use of MadCap Flare," Ms. Forest said. "MadCap and MadTranslations have provided us delightful, responsive service and remarkable support, with ongoing updates and communications to help us achieve our translation goal in record time, and we are excited to move forward with them for future projects."
"As a leader in software development and technical training, Winding River is a trusted partner for many large and wide-reaching organizations, including government offices, companies and municipalities," said Anthony Olivier, MadCap founder and CEO. "We are thrilled by Winding River's success in using MadCap Flare along with the translation services provided by MadTranslations to meet its client's demands.
About MadTranslations
As a leading provider of technical translation and localization services, companies around the globe rely on MadTranslations for translated and localized content that is functionally, linguistically, and culturally flawless. Our quality management process ensures we deliver technically accurate translations and localization solutions to help companies succeed in international markets. Our unique understanding of the technical authoring industry, combined with the highest commitment to customer satisfaction and value, ensures every stage of the project lifecycle meets the highest quality standards. Our tools leverage previously translated text to reduce the time and cost of translating new projects and rely on stored terminology to ensure consistency across every client project. For more information, visit https://www.madcapsoftware.com/services/translation/.
About Winding River Solutions Inc.
A 'winding river' is powerful—steadily carving the best path through many twists and turns. Winding River Solutions Inc. offers the 'power' of experience and skills, and guides its clients through the 'twists and turns' of their journey with its proven processes. Winding River provides the most efficient way to arrive at your business goal through custom software development and technical training. As its name suggests, Winding River embodies flexibility and persistent innovation. From streamlining corporate documentation to a full suite of custom e-commerce and database applications. Winding River is today's choice for businesses who want to have a laser edge advantage in their industry. To learn more, visit https://www.windingriver.ca/.
About MadCap Software
MadCap Software is a trusted resource for thousands of companies around the globe for single-source, multi-channel authoring and publishing solutions designed to streamline the process of developing and delivering training content, learning and development programs, technical documentation, online Help, knowledge bases, and more. From authoring, publishing and translation, to cloud-based project and content management, to contribution and review in the cloud, you can streamline content delivery and manage the entire content development lifecycle with MadCap Software. MadCap Software's services include product training, consulting services, translation and localization, and an advanced developer certification program. Headquartered in San Diego, California, with offices in Austin, TX, MadCap Software is home to some of the most experienced software architects and product experts in the content development industry.
MadCap Software, the MadCap Software logo, MadTranslations, MadCap Capture, and MadCap Flare are trademarks or registered trademarks of MadCap Software, Inc., in the United States and/or other countries.