The MadCap Software Scholar Program Welcomes

Leading Business School in New Delhi Partners with MadCap Software to Provide Students with the Latest Technical Communications Tools and Technology
La Jolla, CA and New Delhi, India — December 18, 2013 — EMPI Business School of New Delhi is joining forces with MadCap Software to ensure students pursuing its Diploma Course in Technical Writing have clear competitive advantages when entering the workforce. Through the MadCap Scholar licensing program, the school is using MadCap Flare, the industry-leading product for authoring and multi-channel publishing—supporting print, Web, desktop and mobile—to provide students with the most advanced authoring and publishing solution available.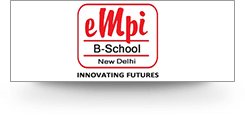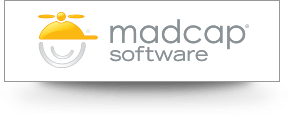 Through EMPI Business School's emphasis on experiential learning and the incorporation of MadCap Flare into its technical writing curriculum, the school will allow students to gain exposure to software used by thousands of companies worldwide.
EMPI is delighted to collaborate with MadCap and train students and professionals in the field of technical writing. This is just the beginning, and at an appropriate time we will be looking to set up a centre of excellence dedicated to technical writing," said Pankaj Saran, vice president, EMPI Business School.
"Incorporating MadCap Flare into the Diploma Course in Technical Writing will help students understand the latest tools and technologies used in the corporate world," added Rajeev Jain, STC-India education and scholarship manager. "Learning Flare will give them an advantage in this very competitive job market. It will also aid in bridging the academia-corporate gap and enhance the employability of fresh graduates."
"We are excited by EMPI Business School's adoption of MadCap Flare to enrich its curriculum and prepare its students to become technical communications professionals," said Anthony Olivier, MadCap Software founder and CEO. "Partnering with EMPI Business School highlights MadCap Software's commitment to empower students globally to gain expertise in the modern techniques and tools used by businesses today."
About MadCap Scholar
The MadCap Scholar program offers special discounts on MadCap's state-of-the-art technical communications software to help students, educators and universities gain access to industry-standard tools that support technical writing and documentation best practices. They include the ability to outfit labs with MadCap Software applications for free; free training, including the MAD Certification Test for teachers and professors, and discounts on software for current students. For more detail, visit https://www.madcapsoftware.com/education/scholar-program.aspx.
About EMPI Business School
EMPI Business School, founded in 1995 and recognized as one of the best MBA colleges in India, provides post graduate education programs in Finance, Advertising & Communication, Global Business, Human Resource Management and Research & Business Analytics. To learn more, visit http://empi.ac.in/empi/.
About MadCap Software
MadCap Software is a trusted resource for more than 20,000 companies around the globe for single-source, multi-channel authoring and publishing solutions designed to streamline the process of developing and delivering training content, learning and development programs, technical documentation, online Help, knowledge bases, and more. From authoring, publishing and translation, to cloud-based project and content management, to contribution and review in the cloud, you can streamline content delivery and manage the entire content development lifecycle with MadCap Software. MadCap Software's services include product training, consulting services, translation and localization, and an advanced developer certification program. Headquartered in San Diego, California, with offices in Austin, TX, MadCap Software is home to some of the most experienced software architects and product experts in the content development industry.
PR Contact:
Rebecca Hurst
Kinetic.PR for MadCap Software
rebecca@kineticprllc.com
650-679-9282