Acrolinx and MadCap Software Announce Partnership and Product Integration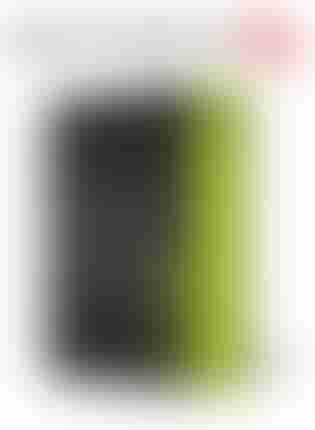 Launch of Acrolinx for MadCap Flare Empowers Authors to Optimize Content for Tone of Voice, Readability, Findability, and More
Santa Clara, California and La Jolla, California — March 25, 2014 — Acrolinx and MadCap Software announced today that the two companies have partnered to integrate their software. The combination helps writers not only create technical content, such as manuals, knowledge bases, and online help systems, but also optimize it for consistency, grammar, terminology, and tone of voice.
Writers with access to both products can use MadCap Flare to create their content and Acrolinx to improve it. The writer activates Acrolinx within the Flare user interface, which triggers Acrolinx to analyze the content, return a scorecard of the results, and guide the writer to make improvements. The result is content that is more findable, readable, and engaging.
Mutual customers now have access to the power of Acrolinx to analyze their technical content against corporate standards for style, tone of voice, and terminology; guide writers to improve their content; and deliver analytics that show their results. This is a big and exciting step forward.
Francis Novak | VP of Product Management, MadCap Software
"We are seeing a rapid rise in the global adoption of our MadCap Flare software for single-source publishing of a range of technical, corporate and marketing content—in print and on the Web, desktops, and mobile devices," said MadCap Founder and CEO Anthony Olivier. "The partnership with Acrolinx and integration of our software extend our commitment to delivering software that empowers our customers to deliver superior content to their users."
Acrolinx will present its integration with MadCap Flare at the MadWorld 2014 conference in San Diego on April 15 as well as with a webinar on April 23.
To use MadCap Flare and Acrolinx together, customers must deploy the latest release of each product: Acrolinx 4.0 and Flare 10.0. Both product releases are available today. To complete the installation, customers must obtain the integration module from Acrolinx.
Tom Aldous, Acrolinx's SVP of Global Operations, said, "The combination of MadCap and Acrolinx helps our joint customers quickly create great technical communications such as online help systems, with the goal of delivering content that users will find more consistent and understandable. MadCap Flare makes it easy to create reusable multi-channel technical content, and Acrolinx helps make that content even better."
About Acrolinx
Acrolinx technology helps the world's best companies speak with one voice - with content that's more findable, readable, and engaging. Our content optimization capabilities help companies like Adobe, Dell, Cisco, IBM, Philips, and Siemens align, enhance, and enrich their marketing and technical information. Built on a powerful linguistic analytics engine, our technology helps our customers stand apart from their competitors by delivering content with greater warmth, readability, and conciseness. Learn more at www.acrolinx.com.
About MadCap Software
MadCap Software is a trusted resource for more than 20,000 companies around the globe for single-source, multi-channel authoring and publishing solutions designed to streamline the process of developing and delivering training content, learning and development programs, technical documentation, online Help, knowledge bases, and more. From authoring, publishing and translation, to cloud-based project and content management, to contribution and review in the cloud, you can streamline content delivery and manage the entire content development lifecycle with MadCap Software. MadCap Software's services include product training, consulting services, translation and localization, and an advanced developer certification program. Headquartered in San Diego, California, with offices in Austin, TX, MadCap Software is home to some of the most experienced software architects and product experts in the content development industry.
MadCap Software, the MadCap Software logo, MadPak, MadCap Flare, MadCap Mimic, MadCap Capture, MadCap Lingo, MadCap Analyzer, and MadCap Contributor are trademarks or registered trademarks of MadCap Software, Inc., in the United States and/or other countries. Other marks are the properties of their respective owners.