EContent Magazine Lists MadCap Flare as a Trendsetting Product of 2014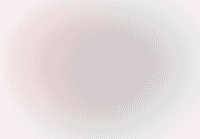 MadCap Flare Recognized for its Unique Impact and Importance to the Digital Content Industry in EContent's First Annual List of Trendsetting Products
La Jolla, California — May 08, 2014 — MadCap Software, Inc., the leader in multi-channel content authoring and a showcase company for Microsoft (NASDAQ: MSFT) today announced that MadCap Flare, the company's flagship software for maximizing content re-use and multi-channel authoring and publishing, has been listed as one of EContent Magazine's Trendsetting Products of 2014. EContent's editorial staff compiled the list of 75 products and platforms, making selections based on each offering's unique impact and significance to digital publishing, media and marketing.
As the list of available tools of the digital content trade grows, it becomes more important to differentiate between the products that get the job done and the products that are staying ahead of the curve, anticipating the needs of their users. Here at EContent, we turned to our inboxes, to our coverage, and to our contributors to find out what those trendsetting products are in 2014.
Theresa Cramer | Editor , EContent
Thousands of companies worldwide have made MadCap Software their trusted resource for single-source, multichannel authoring and publishing solutions, including multimedia and translation management. The cornerstone of these solutions is MadCap Flare, the industry's leading technical authoring application for publishing online Help, knowledge bases, policy and procedure manuals, user guides, product brochures and other forms of content. Only MadCap Flare lets authors create a single project and then directly publish it in multiple formats optimized for the Web, mobile devices, desktops, and print publishing–without the need for any additional tools.
"We are thrilled to have EContent recognize MadCap Flare as a leading product and promising solution for today's digital content industry," said MadCap Founder and CEO Anthony Olivier. "From the start, we have focused on establishing a new standard for technical communications software that addresses the many ways users obtain their information–from guides delivered as print documents and e-books to completely responsive dynamic, interactive content accessed via computers, the Web, and mobile devices. The recognition from EContent further validates our ongoing commitment to delivering on this vision."
To view the full list of EContent Magazine's Trendsetting Products of 2014, visit: https://www.thetilt.com/content/articles/top-100-companies-digital-content-industry-2013-2014.
About EContent Magazine
EContent magazine focuses on the business side of digital publishing, media, and marketing, targeting executives and decision makers in these fast-changing markets. By covering the latest tools, strategies, and thought leaders in the digital content ecosystem, EContent magazine and EContentMag.com keep professionals ahead of the curve in order to maximize their investment in digital content strategies while building sustainable, profitable business models. EContent and EContentMag.com are published by Information Today, Inc.
About MadCap Software
MadCap Software is a trusted resource for thousands of companies around the globe for single-source, multi-channel authoring and publishing solutions designed to streamline the process of developing and delivering training content, learning and development programs, technical documentation, online Help, knowledge bases, and more. From authoring, publishing and translation, to cloud-based content management system, to contribution and review in the cloud, you can streamline content delivery and manage the entire content development lifecycle with MadCap Software. MadCap Software's services include product training, consulting services, translation and localization, and an advanced developer certification program. Headquartered in San Diego, California, with offices in Austin, TX, MadCap Software is home to some of the most experienced software architects and product experts in the content development industry.
MadCap Software, the MadCap Software logo, and MadCap Flare are trademarks or registered trademarks of MadCap Software, Inc., in the United States and/or other countries. All other trademarks or registered trademarks are the properties of their respective owners.