MadCap Lingo 8.0 Translation Management System Significantly Expands Functionality to Meet the Demands of Today's Translation and Localization Professionals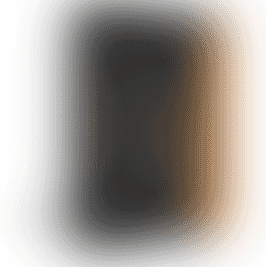 New Version Adds Enhanced Translation Editor, More TM Connections, Enhanced Search and Matching, Segmentation Rules Editor, Streamlined Termbase Editor, Enhanced Word and PowerPoint Support, and More
La Jolla, CA, USA — November 5, 2013 — MadCap Software, Inc. the leader in multi-channel content authoring and a showcase company for Microsoft (NASDAQ: MSFT) Visual Studio® and Microsoft® XPS, today announced the launch of MadCap Lingo 8.0, the latest release of MadCap's XML-based computer assisted translation (CAT) tool. Content developers worldwide have adopted the CAT tool along with the MadPak technical communications suite to deliver consistent documentation experiences across multiple languages—in print and on the Web, mobile devices and desktops. With Version 8.0, MadCap adds significant new functionality to support the broader needs of translation and localization professionals.
New features in MadCap Lingo 8.0 include:
Advanced translation editor
Support for multiple translation memory
(TM) connections
SQLite database support, concordance search
New segmentation rules editor
Streamlined termbase editor
Enhanced support for Microsoft®

 

Word and PowerPoint®

 

documents
Support for 101% matches.
"We first developed MadCap Lingo to support a superior and streamlined translation experience for authors needing to translate content into multiple languages. Since then, we have seen a rapid adoption of MadCap Lingo as a robust standalone CAT product that not only benefits the author during content creation, saving content authors time and money, but also is used by translators and localization experts worldwide in the translation process of any content," said Anthony Olivier, MadCap Founder and CEO. "With MadCap Lingo 8.0, we are building on this success to deliver a state-of-the-art product that addresses the broad set of demands facing today's translation and localization professionals to enhance the quality of their translations while also facilitating collaboration and streamlining the authoring and localization process."
MadCap Lingo 8.0 — Designed for Translation Professionals' Demands
MadCap Lingo 8.0 delivers significantly expanded functionality designed for translation and localization professionals' needs.
ADVANCED TRANSLATION EDITOR
Starting with this version, there is no longer an area in the editor designated specifically for performing translation work. Instead, translations are now done directly in the target segment cells, and these cells initially appear empty and without background color to eliminate clutter. Also, a new option that lets users automatically copy a number from the source to the target cell, helping to ensure that users do not accidentally retype an incorrect number during the translation.
A new segment filter has been added at the top of the Translation Editor, which can be used to limit the segments shown in the editor and helps the translator to make sure that terms are consistent throughout a file. It is also now possible to add notes for each segment, such as a reminder to do additional research about a term or an explanation for a reviewer about why a particular translation was used.
Additionally, several options are now available from the context menu when a user right-clicks a segment in the Translation Editor. These include Cut, Copy, Paste, Confirm (confirms the translation), Split Segment (breaks the segment at the point where the cursor is placed), and Join Segments (merges selected segments into a single segment).
SUPPORT FOR MULTIPLE TRANSLATION MEMORY CONNECTIONS
In previous versions, users could select one TM database per Lingo project. Starting with Version 8.0, users can connect multiple TM databases to their products. To support this change, the user interface has been modified in the Start New Project Wizard and the dialog used for choosing a TM database. MadCap Lingo also adds the ability to import more TM file types, including: SDLXLIFF (newer SDL Trados files), TTX (older SDL Trados files), and TXML (Wordfast files).
SQLITE DATABASE SUPPORT
MadCap Lingo now supports SQLite, which is a self-contained open source relational database system. In Lingo, SQLite offers an easier and faster option for local TM databases, and it is automatically installed during the process of installing Lingo. For TMs residing on an external server, the preferred option is still SQL Express, which is more robust.
SEGMENTATION RULES EDITOR
With Version 8.0, MadCap Lingo provides two ways for users to either join segments in the Translation together or split them apart. This can be accomplished automatically by creating segmentation rules using the format specified by the Segmentation Rules eXchange (SRX) standard. Alternatively, users can join or split segments manually.
STREAMLINED TERMBASE EDITOR
The Termbase Editor has been significantly streamlined. In contrast to previous MadCap Lingo versions where different options were located in multiple dialogs, the editor in Version 8.0 has been flattened to include all options. As a result, translators can add terms for various languages with their respective metadata—including gender, part of speech, usage, and more—all in the same place.
CONCORDANCE SEARCH
MadCap Lingo lets translators use a concordance to perform advanced searches in one or more TMs. This means users can search for words they have already translated to maintain consistency. The concordance searches across the entire TM, greatly simplifying the ability to get into previously used terminology. In contrast, the search filter in the Translation Editor looks only in the current file.
SUPPORT FOR 101% MATCHES
In addition to exact and fuzzy matches, MadCap Lingo now supports context matches (also known as "101% matches") in the TM, as well as repetition segments, increasing the efficiency of updates. Context matches consider the context by looking the segments before and after the one in question when making the TM suggestion. Meanwhile repetitions address segments that are identical within the same file (not from the TM). Finally, context repetition considers segments both in the TM and in the file.
ENHANCED MICROSOFT®
 

WORD AND POWERPOINT SUPPORT

MadCap Lingo 8.0 provides cleaner imports of Microsoft® Word files, so there are far fewer tags in Word segments when they are displayed in the Translation Editor. Additionally, users can now preview both Microsoft® Word and Microsoft® PowerPoint® segments in the Translation Editor, enabling translators to see the content as it will actually be seen by others.
MadCap Lingo 8.0 Features to be Presented at ATA Conference
MadCap will demonstrate MadCap Lingo 8.0 at the American Translators Association 54th Annual Conference (ATA), which runs November 6-9, 2013, at the Marriott Rivercenter in San Antionio, TX. Visit Madcap at Booth #46.
Additionally MadCap Product Evangelist Jose Sermeno will present a tutorial at ATA, "Using MadCap Lingo for Localization". This beginner-level demonstration will illustrate typical workflow models for using MadCap Lingo from the vantage point of the content developer managing the translation process (sending content out for translation), as well as the independent translator working with the files to provide translated material.
When: Thursday, 2:30 p.m. — 3:30 p.m.
Where: Conference 18, Third Floor
About MadTranslations
As a leading provider of technical translation and localization services, companies around the globe rely on MadTranslations for translated and localized content that is functionally, linguistically, and culturally flawless. Our quality management process ensures we deliver technically accurate translations and localization solutions to help companies succeed in international markets. Our unique understanding of the technical authoring industry, combined with the highest commitment to customer satisfaction and value, ensures every stage of the project lifecycle meets the highest quality standards. Our tools leverage previously translated text to reduce the time and cost of translating new projects and rely on stored terminology to ensure consistency across every client project. For more information, visit https://www.madcapsoftware.com/services/translation/.
Availability and Pricing
MadCap Lingo 8.0 is available today both separately and as part of MadCap's MadPak. Perpetual standalone licenses are priced at $599 for a single license, $1,995 for five licenses, and $2,990 for ten licenses. Subscription licenses for MadCap Lingo are available at $149 for three months, $299 for six months, and $449 for twelve months. MadPak is priced at $1,499 per license, and it includes MadCap Lingo 6.0, MadCap Flare 9.0, MadCap Contributor 5.0, MadCap Analyzer 6.0, MadCap Capture 6.0, and MadCap Mimic 7.0. Maintenance (support and subscription) fees start at $199 per year for the Bronze Level, $299 for the Gold Level, and $499 for the Platinum Level. Discounts for multiyear maintenance contracts are also available.
MadCap Lingo and the MadPak also are available through MadCap Software's two enterprise-licensing models.
The Multi-User license allows companies to buy a single license key for as many dedicated users as they need, simplifying the installation and license management process. No registration is required; a single license key manages all users and activations.
The Floating license is designed for organizations that standardize on Mimic or the MadPak, and it is based on concurrent users rather than dedicated users. Therefore, any number of users can activate the software under a single license key. The only limit is how many users can work in the software at the same time. MadCap's software can even be installed on a central server, such as Citrix, allowing for users to access it remotely. Floating licenses include access to all product upgrades and updates as they become available.
Both licensing options include access to the highest levels of MadCap technical support. For more information call 1-888-MadCap1.
About MadCap Software
MadCap Software is a trusted resource for more than 20,000 companies around the globe for single-source, multi-channel authoring and publishing solutions designed to streamline the process of developing and delivering training content, learning and development programs, technical documentation, online Help, knowledge bases, and more. From authoring, publishing and translation, to cloud-based project and content management, to contribution and review in the cloud, you can streamline content delivery and manage the entire content development lifecycle with MadCap Software. MadCap Software's services include product training, consulting services, translation and localization, and an advanced developer certification program. Headquartered in San Diego, California, with offices in Austin, TX, MadCap Software is home to some of the most experienced software architects and product experts in the content development industry.
MadCap Software, the MadCap Software logo, MadCap Lingo, MadPak, MadCap Flare, MadCap Mimic, MadCap Capture, MadCap Analyzer, and MadCap Contributor are trademarks or registered trademarks of MadCap Software, Inc., in the United States and/or other countries. Other marks are the properties of their respective owners.