MadCap Adds Modern HTML5 Output with Latest Release of Mimic Native XML Application for Creating Software Simulations and Tutorials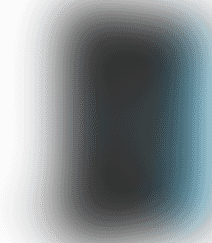 Mimic 7.0 Lets Authors Publish Software Simulation Movies and Full-Motion Video to HTML5 and Any Mobile Device for the First Time; New Microsoft-Like Ribbon UI Enables Easier, Intuitive Access; Redesigned Playback Skin Enhances Viewing
La Jolla, CA, USA January 8, 2013 — MadCap Software, Inc. the leader in multi-channel content authoring and a showcase company for Microsoft (NASDAQ: MSFT) Visual Studio and Microsoft XPS, today announced that the newest release of MadCap Mimic 7.0 is now available. Mimic is MadCap's native XML, state-of-the-art application used for creating software simulations and tutorials, including full-motion video. Mimic 7.0 adds support for HTML5 output allowing Mimic movies to be viewable on any mobile device. Additionally, Mimic 7.0 introduces an industry first with the ability to run Mimic movies as a single-file deliverable on the Apple iPhone and YouTube. Version 7.0 also features a new Microsoft-like Ribbon user interface (UI) to provide authors with easier and more intuitive access to the rich functionality in Mimic and a completely redesigned playback interface for an enhanced viewing experience.
"Version 7.0 of Mimic significantly advances, not only the experience of the author, but also that of the user who ultimately views the simulation movies," said MadCap Software Founder and CEO Anthony Olivier. "With HTML5 output, Mimic movies can run on the most advanced Web format available today, as well as the iPhone and other widely used mobile devices. At the same time, we've taken a design cue from the popular Microsoft Office application suite to create a modern, intuitive UI that makes it faster and easier than ever for users to take advantage of the deep bench of functionality that Mimic offers."
HTML5 and Mobile Output
Mimic 7.0 now offers HTML5 output, which provides significant enhancements in appearance and usability, and is increasingly the online format of choice. HTML5 uses the video element that is supported by newer Web browsers, including Internet Explorer 8, Firefox, Opera, Chrome and Safari. Significantly, the HTML5 format in Mimic 7.0 also provides authors with options for choosing two video formats—WebM and MP4—along with the ability to easily publish to YouTube. Additionally, Mimic movies can be viewed on any mobile device, such as the Apple iPhone and other products running Apple iOS, Amazon Kindle, Android devices, and other smart phones, tablets and touchpads.
Microsoft Office-Style Interface
With Version 7.0, Mimic adds new Microsoft-style features to shorten the learning curve for new users and enhance usability even for the most seasoned Mimic authors. A new ribbon UI is the default interface. Similar to the Microsoft Ribbon UI, it offers both new and existing Mimic users a format that is easier to read and makes it easier to find options. The ribbon layout consists of a File drop-down with common tasks, such as creating new movies, as well as opening and saving files. Following this are the Edit ribbon, which is the default, and several other ribbons tied to Mimic features.
The latest version of Mimic also adds a Quick Access Toolbar that is similar to the one in Microsoft Office. Default toolbar buttons are Save, Save All, Undo, and Redo. However, users can add up to 20 custom shortcut buttons with just a few clicks. Additionally, much as with Microsoft Office, users can choose to display keyboard shortcuts for all menu options in Mimic by pressing the ALT key.
Other usability enhancements in Mimic 7.0, include:
A completely redesigned playback skin for an enhanced, modern look and feel when viewing movies.
The ability to drag palette options up and down within in the palette windowpane in order to reorganize them.
An output browser drop-down, which lets authors see the output in any of the browsers installed on their computers.
A drop-down for output types, including MadCap Movie Player, HTML5, Microsoft Silverlight, Adobe Flash, Adobe Air, PDF, and XPS. It also lets authors edit settings for a specific output type.
Availability and Pricing
MadCap Mimic 7.0 is available today both separately and as part of MadCap's MadPak. A standalone Mimic 7.0 license is priced at $299. MadPak, at $1,499 per license, includes MadCap Mimic 7.0, MadCap Flare 8.0, MadCap Contributor 4.0, MadCap Analyzer 5.0, MadCap Capture 6.0, and MadCap Lingo 5.0. Maintenance (support and subscription) fees start at $199 per year for the Bronze Level, $299 for the Gold Level, and $499 for the Platinum Level. Discounts for multiyear maintenance contracts are also available.
Mimic and the MadPak also are available through MadCap Software's two enterprise-licensing models.
The Multi-User license allows companies to buy a single license key for as many dedicated users as they need, simplifying the installation and license management process. No registration is required; a single license key manages all users and activations.
The Floating license is designed for organizations that standardize on Mimic or the MadPak, and it is based on concurrent users rather than dedicated users. Therefore, any number of users can activate the software under a single license key. The only limit is how many users can work in the software at the same time. MadCap's software can even be installed on a central server, such as Citrix, allowing for users to access it remotely. Floating licenses include access to all product upgrades and updates as they become available.
Both licensing options include access to the highest levels of MadCap technical support. For more information call 1-888-MadCap1.
About MadCap Software
MadCap Software is a trusted resource for more than 20,000 companies around the globe for single-source, multi-channel authoring and publishing solutions designed to streamline the process of developing and delivering training content, learning and development programs, technical documentation, online Help, knowledge bases, and more. From authoring, publishing and translation, to cloud-based project and content management, to contribution and review in the cloud, you can streamline content delivery and manage the entire content development lifecycle with MadCap Software. MadCap Software's services include product training, consulting services, translation and localization, and an advanced developer certification program. Headquartered in San Diego, California, with offices in Austin, TX, MadCap Software is home to some of the most experienced software architects and product experts in the content development industry.
MadCap Software, the MadCap Software logo, MadPak, MadCap Flare, MadCap Mimic, MadCap Capture, MadCap Lingo, MadCap Analyzer, and MadCap Contributor are trademarks or registered trademarks of MadCap Software, Inc., in the United States and/or other countries. Other marks are the properties of their respective owners.