The MadCap Scholar Program
The MadCap Scholar Program Gives Students Access to Cutting-Edge Tools and Resources
MadCap Software is committed to education. The MadCap Scholar Program provides licenses and free resources to students and academic institutions all over the world teaching technical communication and professional writing courses. By supporting these programs, students gain valuable experience with the tools and develop skills that will help them stand out in an increasingly competitive marketplace.
Be a Part of the MadCap Scholar Program
Free Licenses for Course Labs and Students
Through the MadCap Scholar Program, educators can outfit entire course labs with MadCap Software applications - absolutely free.
Free MAD Certification Testing
Teachers, professors and course instructors can take the MAD Certification test free of charge.
Software Discounts for Current Students
We want to ensure that students have the tools they need to succeed. We offer discount pricing for current students enrolled in universities and community colleges with technical communication course offerings.
"When we heard about the MadCap Scholar Program, we knew from the very beginning that we wanted to be a part of it. We're excited to team up with the industry leader in technical communication and authoring software, which gives us the opportunity to teach students how to use a modern professional tool. This practical knowledge will play a key role in their success in future careers."
Dariusz Drezno
Cofounder and Coordinator of the Technical Communication
Post-Graduate Studies | Vistula University

"The MadCap Scholar Program is a gift to our students. They'll gain much needed experience with the software, as well as have an opportunity to explore single-source authoring."
BAYE HERALD
Professional and Technical Writing Program Director | UCCS

"As more documentation continues to move to the web, content management and single-source publishing have become key skill areas for professional and technical writers across industries. The MadCap Scholar Program is a fantastic opportunity for our students to gain experience in these crucial technologies."
Stewart Whittemore
Associate Professor of Professional and Technical Communication | Auburn University

View Our Academic Partners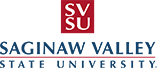 See More