The San Diego Union-Tribune Names MadCap Software a Winner of the San Diego Metro Area 2015 Top Workplaces Award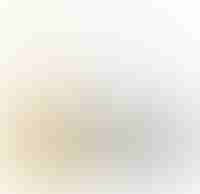 La Jolla, CA, USA — November 10, 2015 — MadCap Software has been awarded a 2015 Top Workplaces honor by The San Diego Union-Tribune. The Top Workplaces lists are based solely on the results of an employee feedback survey administered by WorkplaceDynamics, LLC, a leading research firm that specializes in organizational health and workplace improvement. Several aspects of workplace culture were measured, including Alignment, Execution, and Connection, just to name a few.
"The Top Workplaces award is not a popularity contest. And oftentimes, people assume it's all about fancy perks and benefits." says Doug Claffey, CEO of WorkplaceDynamics. "But to be a Top Workplace, organizations must meet our strict standards for organizational health. And who better to ask about work life than the people who live the culture every day–the employees. Time and time again, our research has proven that what's most important to them is a strong belief in where the organization is headed, how it's going to get there, and the feeling that everyone is in it together. Claffey adds, "Without this sense of connection, an organization doesn't have a shot at being named a Top Workplace."
On the heels of its 10-year anniversary this year, MadCap Software's founding partners are still actively engaged in the business and continue to instill the high-quality values, passion, and commitment to customer service and innovation that they did when the company first launched in 2005.
We are truly honored to receive the 2015 Top Workplace Award. Our passionate workforce and evangelists have helped us to maintain an incredible and loyal customer base that we strive to support every day. As a growing organization, we know that the happiness and continued commitment of our employees is integral to our success. We're confident that if we continue to attract the best of the best and nurture our people every step of the way, our products and our culture will speak for themselves.
Anthony Olivier | MadCap Chief Executive Officer, MadCap Software
About WorkplaceDynamics, LLC
Headquartered in Exton, PA, WorkplaceDynamics specializes in employee feedback surveys and workplace improvement. This year alone, more than two million employees in over 6,000 organizations will participate in the Top Workplaces™ campaign–a program it conducts in partnership with more than 40 prestigious media partners across the United States. Workplace Dynamics also provides consulting services to improve employee engagement and organizational health. WorkplaceDynamics is a founding B Corporation member, a coalition of organizations that are leading a global movement to redefine success in business by offering a positive vision of a better way to do business.
About MadCap Software
MadCap Software is a trusted resource for thousands of companies around the globe for single-source, multi-channel authoring and publishing solutions designed to streamline the process of developing and delivering training content, learning and development programs, technical documentation, online Help, knowledge bases, and more. From authoring, publishing and translation, to cloud-based content management system, to contribution and review in the cloud, you can streamline content delivery and manage the entire content development lifecycle with MadCap Software. MadCap Software's services include product training, consulting services, translation and localization, and an advanced developer certification program. Headquartered in San Diego, California, with offices in Austin, TX, MadCap Software is home to some of the most experienced software architects and product experts in the content development industry.
MadCap Software, the MadCap Software logo, MadCap Flare, MadCap Lingo, and MadCap Analyzer are trademarks or registered trademarks of MadCap Software, Inc., in the United States and/or other countries.