Zend Technologies Relies On MadCap Flare for Single-source Publishing of Customized Online Documentation Optimized for Web and Mobile Delivery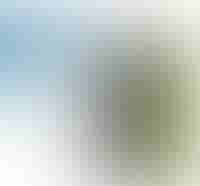 New Case Study Examines How Zend Relies on MadCap Flare's Topic-Based Authoring and Single Source Publishing to Keep Pace With Rapid Delivery of Multiple Product Releases
La Jolla, CA, USA — July 23, 2014 — MadCap Software, Inc., the leader in multi-channel content authoring and a showcase company for Microsoft (NASDAQ: MSFT) Visual Studio and Microsoft XPS, today announced that it has published a new case study on Zend Technologies. A leading provider of PHP software and services for developing, deploying and managing business-critical applications, Zend relies on MadCap Flare to streamline the delivery of its online product documentation, WebHelp, and mobile Help. The full Zend case study can be viewed by visiting: https://www.madcapsoftware.com/case-study/zend-uses-madcap-flare/.
Zend helped establish the PHP language, which today powers over 200 million applications and websites. More than 40,000 companies worldwide rely on Zend's industry-leading PHP solutions. Fueled by these enterprises' demand for rapid application delivery, Zend has trained more than 10,000 Zend Certified Engineers (ZCE), including 1,500-plus new engineers in the past year alone.
Zend's own focus on continuous delivery of products—including Zend Server, Zend Studio and Zend Guard—has proven a key competitive advantage in today's business climate. To ensure that customers have timely, accurate information about its products, even as new versions are released, Zend relies on MadCap Flare to deliver customized online documentation, WebHelp and mobile Help outputs. Among the key benefits Zend has realized with Flare:
MadCap Flare's topic-based authoring and single-source publishing have eliminated redundancies and reduced the project time, making it easier to support the rapid releases of multiple products.
Single-source publishing with Flare lets Zend manage content in multiple outputs for multiple products, each with hundreds of pages of documentation.
Flare's support for mobile outputs has helped Zend to expand the availability of its content, when and where customers need it, enhancing the user experience.
Zend uses HTML5 and cascading style sheets in Flare to customize the look and feel of its content and then generate different variations using targets.
MadCap technical support and forums within the MadCap community helped Zend to shorten the learning curve and gain new skills with Flare.
"In this day and age, people want to access information quickly and easily, and more often, our users are away from the computer but need to access our online system," Daniel Berman, Zend Technologies technical communicator. "MadCap Flare's support for mobile output, along with more traditional online documentation and WebHelp, enables us to deliver on customer expectations, so they can get the information they need anytime, anywhere. Flare has truly transformed the way we deliver content to our users."
"As one of the world's PHP pioneers, Zend has been instrumental in empowering tens of thousand of companies to modernize their software development," said Anthony Olivier, MadCap founder and CEO. "We are excited by Zend's success in matching its state-of-the-art software products with modern technical content where users need it—on the Web and across mobile devices—using the powerful topic-based authoring and single-source publishing of our Flare software."
About Zend Technologies
Zend partners with businesses to rapidly deliver modern apps across mobile and cloud. Zend helped establish the PHP language, which today powers over 200 million applications and web sites. Zend's flagship offering, Zend Server, is the leading Application Platform for developing, deploying and managing business-critical applications in PHP. Zend solutions are deployed at more than 40,000 companies, including NYSE Euronext, BNP Paribas, Bell Helicopter, France Telecom and other leading brands worldwide. Learn more at www.zend.com.
About MadCap Software
MadCap Software is a trusted resource for thousands of companies around the globe for single-source, multi-channel authoring and publishing solutions designed to streamline the process of developing and delivering training content, learning and development programs, technical documentation, online Help, knowledge bases, and more. From authoring, publishing and translation, to cloud-based content management system, to contribution and review in the cloud, you can streamline content delivery and manage the entire content development lifecycle with MadCap Software. MadCap Software's services include product training, consulting services, translation and localization, and an advanced developer certification program. Headquartered in San Diego, California, with offices in Austin, TX, MadCap Software is home to some of the most experienced software architects and product experts in the content development industry.
MadCap Software, the MadCap Software logo and MadCap Flare are trademarks or registered trademarks of MadCap Software, Inc., in the United States and/or other countries.