MadCap Software Launches Latest Version of the MadPak Technical Communications Suite Featuring New Releases of MadCap Flare, Contributor and Analyzer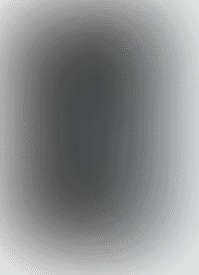 MadPak Features Flare 10.0 with Responsive HTML5 Output, Slideshows, OpenType Font Support, Project Templates, Eclipse Integration, Expanded Functionality for Source Control, and File Import/Export
La Jolla, CA, USA — March 4, 2014 — MadCap Software, Inc. the leader in multi-channel content authoring and a showcase company for Microsoft (NASDAQ: MSFT) Visual Studio and Microsoft XPS, today announced that the newest release of MadPak is now available. MadPak is the industry's most comprehensive technical authoring suite, featuring six fully integrated, XML-based products for technical communicators. The latest release of the suite offers three new product versions:
MadCap Flare 10.0, for single-source, multi-channel publishing, adds several new features, including responsive design for HTML5 Web and mobile browsers, slideshows, some 20 new templates for print and online content, support for OpenType Fonts, Eclipse integration, expanded source control, and enhanced import functionality.
MadCap Contributor 6.0, for editing, reviewing and contributing to Flare content, offers new capabilities for managing snippets, conditions and variables during the review process, among other features.
MadCap Analyzer 7.0, for analyzing Flare-based content, expands scanning and reporting capabilities.
Additional MadPak products include MadCap Mimic 7.0 for publishing software simulation movies, video and audio; MadCap Capture 6.0 for image capture and graphics editing and MadCap Lingo 8.0 for facilitating and streamlining the translation process.
With the release of MadCap Flare 10.0 as part of our MadPak technical communication suite, we are significantly advancing our commitment to single-source publishing of the content that our customers and their users demand—in print, on the Web, on mobile devices, on desktops, and embedded in software. Our latest version of MadCap Flare ensures that authors can create a single HTML5 output that gets right-sized automatically depending on and regardless of the user's device or browser, and deliver print documents in a range of formats, all while cutting the time required to create and deliver this content.
Anthony Olivier | MadCap founder and CEO, MadCap Software
Olivier added, "Our new releases of MadCap Contributor 6.0 and MadCap Analyzer 7.0 complement MadCap Flare 10.0 by empowering authors and reviewers alike with more robust capabilities for reviewing content, as well as giving authors greater analysis and reporting functionality for optimizing the quality of the documents and Help systems they publish."
MadCap Flare 10.0
Flare is MadCap's flagship software for single-source, multi-channel authoring and publishing. With Version 10.0, Flare adds capabilities for responsive design and slideshows, some 20 new templates for print and online content, support for OpenType fonts, Eclipse integration, expanded source control, and enhanced import functionality.
EASIER ADAPTABILITY FOR WEB AND MOBILE BROWSERS
New responsive design functionality in Flare 10.0 enables an author to create a single HTML5 output with the assurance that users will get the best experience possible as the content adapts to their viewing devices. Now the same HTML5 content will automatically adjust to the appropriate size, from the smallest smartphone or tablet browser windows to the largest windows open on desktop or notebook screens.
Complementing the responsive design is a new HTML5 skin editor for more easily creating and editing skins. The editor supports a different media type for each device—desktop, tablet and mobile—and a built-in preview window lets authors see their changes in real time. The preview also eliminates the need for authors to generate a preview or view an output to see how their changes are applied.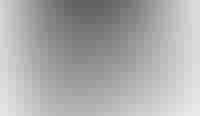 SLIDESHOWS
Slideshows—content sets containing images, text, videos, etc., which users can either proactively navigate or passively view—are an increasingly popular way to present information on websites. With Flare 10.0, authors can easily add slideshows to their online output simply by clicking on the insert slideshow function. Flare 10.0 inserts a slideshow into a topic, which includes two placeholder slides. From there, authors can add or rearrange slides and add captions to them as needed. Flare 10.0 supports slideshows in all online outputs, including HTML5.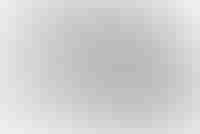 NEW PRINT AND ONLINE TEMPLATES
With version 10.0, MadCap Flare bridges the gap between design and content authoring by introducing more than 20 new out-of-the-box templates for creating professional looking print and online output. New print templates, available both with and without crop and registration marks, include the ability to produce three- and four-fold brochures; an advanced policies and procedures manual, an advanced user guide; and product foldouts with three, four, five, six and twelve page foldouts. New online project templates in Flare 10.0 include examples of different content types, basic and advanced online Help, slideshow outputs and knowledge bases, among others. Adding a company logo, for example, is a quick and easy process.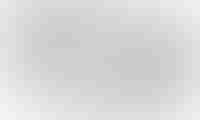 NEW SUPPORT FOR OPENTYPE FONTS
MadCap Flare 10.0 now supports OpenType, the popular format for scalable computer fonts. As a result, the latest release of Flare renders OpenType fonts in output and enables authors to view them within the XML Editor. Therefore, authors no longer have to turn to OpenType's predecessor, TrueType, for a similar looking substitute.
ECLIPSE HELP OUTPUT
Expanding MadCap's commitment to supporting technical communicators, Flare 10.0 adds a new output type specifically built for the Eclipse integrated development environment (IDE). As with Flare's existing .NET output type, the Eclipse output makes it easy for technical communicators to create a Help system with dynamic, searchable content that integrates into the Eclipse environment as a platform plugin. It also lets authors publish content as a collection of files within a single Java ARchive (JAR) file.
EXPANDED SOURCE CONTROL
MadCap Flare 10.0 extends source control support to include integration with Perforce, enabling authors to perform day-to-day source control operations, such as check-in, checkout, and change history. In addition to native support for Perforce, Flare also offers native support for Microsoft Team Foundation Server, Microsoft Visual SourceSafe, and Apache Subversion (SVN). Flare allows authors to use third-party plugins to support other source control solutions.
Additionally, MadCap enhances collaboration by updating Microsoft SharePoint integration to include support for SharePoint 2013.
GREATER EXPORT FLEXIBILITY
In the past, MadCap Flare required authors to export an entire Flare project. With Version 10.0, authors can choose to export either the whole project or a part of the project based on targets, conditions or file tags. This facilitates the ability to export content for translation, archive a project, or use pieces of an existing project as the foundation for a new one. Additionally, Flare lets authors export a project as a template to the templates folder, so that project files are available as templates for new projects.
Other key features in MadCap Flare 10.0 include:
A consolidated Find and Replace in Files feature offers the ability to find whole words; new Quick Find and Quick Replace widgets act only on the topic, master page, or snippet currently being edited in the XML Editor or any kind of file being edited in the Internal Text Editor.
Enhanced import capabilities include a new Import HTML File Wizard, which makes it possible to import HTML files or entire folders, as well as link to the original source files, so that Flare 10.0 will automatically pick up the changes. Additionally, Flare 10.0 expands Adobe®

 

FrameMaker®

 

import functionality to not only include support for FrameMaker®

 

12 import but also for automatically converting proprietary FrameMaker®

 

equations to the new MathML equation type on import.
Smart quotes are now supported as an option. Existing content without smart quotes will need to go through a one-time conversion.
Frame breaks for printed output ensure that authors move from one frame to the next frame on the page, so headings stay in a heading frame, and content automatically starts in the content frame on that printed page.
Functionality to rotate text in body frames for printed output provides authors greater flexibility and the ability to precisely specify the orientation of content within rotated frames.
The XML Editor now shows the word count of the current topic in the topic status bar.
Flare 10.0 adds support for Microsoft Windows 8.x operating system versions.
With Version 10.0, Flare supports SQLite, a self-contained open source relational database system, to serve as a local database.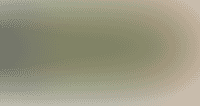 MadCap Contributor 6.0
MadCap Contributor makes it easy for a company's subject matter experts (SMEs) and managers to provide authors with edits and contributed content—without having to learn the advanced features of Flare. Additionally, it enables documentation professionals to pre-define templates, so that content from casual contributors is automatically placed into the correct format.
With Version 6.0, Contributor enhances the way it works with MadCap Flare. Support for snippets means that snippets of reusable content within a topic are now automatically included in the review package; authors also can send individual snippets for review. Topics under review also can have specific target variable definitions, so authors can control which variable definition is sent with a topic for review. Additionally, Contributor 6.0 supports conditional text, enabling authors to specify which conditions within a topic to show or hide in the review package. In this way, reviewers only see that content that they need to review.
Other key features in MadCap Contributor 6.0 include the ability to:
Apply a conditional expression to a topic while editing it in the WYSIWYG, so the content can be hidden based on that expression.
Take advantage of other enhancements, such as the Find and Replace in Files feature, slideshows, OpenType font support, smart quotes, and word count.
MadCap Analyzer 7.0
MadCap Analyzer starts by identifying issues within Flare projects, such as broken links, missing images, or inconsistent index keywords. Then it goes beyond to proactively recommend corrections and improvements, such as where to add a snippet for content re-use, consolidate styles, add an index keyword, and much more. New functionality in MadCap Analyzer 7.0 includes:
Reports on capabilities in Flare, including file word count, topics with meta tags, files without file tags, and files without concept keywords.
Scan panes for topics without concepts and files without file tags.
Repositioning of scans and reports so that they open up in the center Multiple Document Interface (MDI) window.
MadPak Suite for a Seamless Experience
MadPak is the only technical communication suite in the industry in which all products are highly integrated to create a seamless experience for documentation professionals, translators, and other content authors. For example:
Enable subject matter experts (SMEs) and managers to provide the author with content and feedback on drafts using Contributor.
Author and publish technical documentation, knowledge bases, policy and procedures, and more, using Flare—in print, on the Web, on desktops, or even on mobile devices.
Provide screenshots with callouts using Capture.
Create interactive software simulation movies and video tutorials with Mimic.
Scan, identify and fix any content issues in advance of publishing with Analyzer.
Use MadCap Lingo with full translation memory support to translate content without requiring any file transfers—preserving both the content and formatting. Also use MadCap Lingo to provide content statistics, such as word count and translation estimates to facilitate project and budget planning.
Availability and Pricing
MadCap Flare 10.0, MadCap Contributor 6.0, and MadCap Analyzer 7.0, are available today, separately and as part of MadPak. MadPak pricing is $1,699 per license, and subscription options start at $108 per month. MadCap Flare, MadCap Contributor, MadCap Analyzer, and the MadPak also are available through MadCap Software's enterprise multi-user and floating license models; for more information on these visit www.madcapsoftware.com. Details on standalone pricing and subscriptions are also available online:
Maintenance (support and subscription) fees start at $199 per year for the Bronze Level, $299 for the Gold Level, and $499 for the Platinum Level. Discounts for multiyear maintenance contracts are also available.
About MadCap Software
MadCap Software is a trusted resource for thousands of companies around the globe for single-source, multi-channel authoring and publishing solutions designed to streamline the process of developing and delivering training content, learning and development programs, technical documentation, online Help, knowledge bases, and more. From authoring, publishing and translation, to cloud-based project and content management, to contribution and review in the cloud, you can streamline content delivery and manage the entire content development lifecycle with MadCap Software. MadCap Software's services include product training, consulting services, translation and localization, and an advanced developer certification program. Headquartered in San Diego, California, with offices in Austin, TX, MadCap Software is home to some of the most experienced software architects and product experts in the content development industry.
MadCap Software, the MadCap Software logo, MadPak, MadCap Flare, MadCap Mimic, MadCap Capture, MadCap Lingo, MadCap Analyzer, and MadCap Contributor are trademarks or registered trademarks of MadCap Software, Inc., in the United States and/or other countries. Other marks are the properties of their respective owners.