MadCap Flare 9.0 Offers Industry-First Native Right-To-Left Language Support, New Level of Social Interaction for Online Content, Expanded Capabilities for Advanced Print Publishing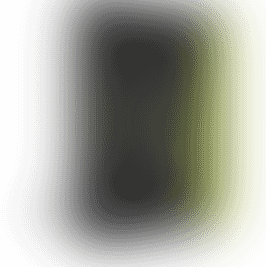 Flare 9.0 Publishing Software Adds Expanded Language Support, Socially-enabled Output for Online Content, CMYK Color and Formatting Options for Print, an Enhanced Split-view XML Editor with Syntax Coloring, and Versatile Mobile Publishing Features
La Jolla, CA, USA March 5, 2013 — MadCap Software, Inc. the leader in multi-channel content authoring and a showcase company for Microsoft (NASDAQ: MSFT) Visual Studio and Microsoft XPS, today announced the launch of MadCap Flare 9.0. Flare is the industry's leading technical authoring application for publishing online Help, knowledge bases, policy and procedure manuals, user guides, and other forms of content. Only MadCap Flare lets authors create a single project and then directly publish it in multiple formats optimized for the Web, mobile devices, desktops, and print publishing—without the need for any additional tools.
MadCap Flare 9.0 builds on MadCap's innovation in single-source publishing to print and online channels with 30 new features and enhancements, including:
Socially-enabled output for online documentation
New advanced print and layout features that allow authors to be better designers
Topic editor enhancements to speed the learning curve and streamline authoring
Mobile publishing enhancements
Support for Microsoft Office 365 and Adobe® FrameMaker® 11
Free integration with MadCap Capture for image capture and graphics editing
"Our customers understand the importance of enabling readers to choose how they receive information, whether it's in print, on the Web, on desktops, or on their mobile devices," said Anthony Olivier, MadCap founder and CEO. "Flare uniquely delivers on this demand by empowering authors to create a single project and then directly publish to it to any of these channels. With version 9.0, Flare again takes it to a whole new level—delivering socially enabled content to a range of online formats, including HTML5, and allowing that same content to be published as top quality, professionally printed collateral and in any language, even Arabic, Hebrew or Persian. Whether in print or online, it translates into best-in-class content."
Socially-enabled Documentation
New with Flare 9.0 is a documentation-centric social collaboration platform that enables users to connect, collaborate, and share knowledge with fellow authors, employees, and customers. MadCap Pulse, a new server-based plugin to Flare, allows published online documentation to contain functions much like those of many social media websites on the Internet.
Olivier observed, "By offering true socially-enabled content from Flare, our customers can offer more relevant information and enhance the quality of their documentation using true collaboration features and community feedback, as well as foster broad information sharing around any type of online documentation being published."
New Capabilities for Advanced Print Publishing
Flare 9.0 adds several new functions that support advanced print publishing and allow authors to create professional design-quality documents without the need for designer involvement or high-end designer layout tools. These include support for crop marks to indicate where the printer should trim pages and registration marks to ensure that colors are matched up accurately as printers align plates on the press. Additionally, first left and first right page options provide more ease and flexibility when creating different looks for the beginning and ending of chapters. Other layout features include bleeding, padding, margins and empty pages, among others.
The newest release of Flare also adds support for the CMYK (Cyan, Magenta, Yellow, and Key—or black) color model, which is often the preferred model for print-based output. Since Flare already supports the RGB (Red, Green, Blue) model that is primarily intended for electronic content, authors can now designate the color model most appropriate for their online and print content. Flare 9.0 also includes Web, print and mobile layout templates, so authors do not have to create design layouts from scratch.
Expanded Language Support Includes Industry First
For years, MadCap Flare's native XML architecture and support for Unicode have facilitated the ability to author and publish content in all left-to-right languages including single-byte languages, such as French, German and Italian, and double-byte languages, including Japanese and Korean.
With version 9.0, Flare introduces an industry first by adding support for native authoring and publishing for right-to-left (RTL) languages, such as Arabic, Hebrew and Persian. RTL languages can now be selected anywhere in the interface where languages are chosen, and RTL text can be authored correctly and is readable in the XML Editor. As with text, tables flow from right to left. Additionally, three options are selected by default when an author chooses an RTL language at the project or target level. These options are used to automatically invert language-related style rules locally or in the style sheet, as well as to invert page layout settings.
Topic Editor Enhancements
New Topic Editor features in Flare 9.0 make it easier for beginning users to get up and running, as well as streamline the process for experienced Flare authors. For the first time, users can choose to view the WYSIWYG (what you see is what you get) representation and underlying XML code at the same time, since the XML Editor and Text Editor are more closely synchronized. Furthermore, all editing is displayed in real-time in both the code and WYSIWG view. With the click of a button, authors can choose between this integrated view, a split-screen view with two windows in either a side-by-side or top-bottom orientation, the WYSIWYG view only, or the XML code view only. The Text Editor adds autocomplete functionality, allowing authors to quickly select valid tags as they type XHTML and CSS (cascading style sheet) code. Additionally, syntax is now colored to help easily distinguish different parts of the syntax.
Enhanced Mobile Publishing
Flare takes advantage of its single-source multi-channel publishing functionality to let authors easily publish their Flare-based content as dynamic mobile content and in the EPUB format for eBooks for users on the go. Flare 9.0 adds support for the EPBU3 standard—used by devices such as Barnes & Noble Nook; and Apple iPad, iPhone, and iPod Touch—along with MOBI, the standard format for the Amazon Kindle. Additionally, the latest release of Flare takes advantage of MadCap Mimic 7.0 and HTML5 to run software simulations, tutorials, and full-motion video on any mobile device, including the Apple iPhone and iPad, and devices running Windows Mobile or Android, to name a few.
Additional Enhancements to the Flare Authoring Experience
Flare 9.0 adds several other features for enhancing the author's experience. Among these are:
Microsoft Office 365 support—enabling authors to import and export Microsoft Word content without installing the Word software.
Adobe® FrameMaker® 11 support—allowing the import of content from the latest release of Adobe's software. Flare 9.0 also enhances the import capabilities of earlier FrameMaker® versions and Adobe RoboHelp®.
Free MadCap Capture integration—giving users the ability to download Capture at no cost and take full advantage of its image capture and graphics editing capabilities with Flare.
Accessibility enhancements—supporting Section 508 compliance; new functions include the ability to add empty ALT text for images and a warning for images when ALT tags cannot be read.
Secure File Transfer Protocol (SFTP) support—offering users the option to publish projects using the SFTP protocol, the secure option to the older File Transfer Protocol (FTP).
Other usability and performance enhancements include a new character/symbol user interface, an updated Equation Editor, expanded search capabilities, advanced conditional expressions, an optimized target compiler, and source control improvements
Availability and Pricing
MadCap Flare 9.0 is available today both separately and as part of MadCap's MadPak. A standalone Flare 9.0 license is priced at $999. MadPak, at $1,499 per license, includes MadCap Flare 9.0, MadCap Contributor 5.0, MadCap Analyzer 6.0, MadCap Capture 6.0, MadCap Mimic 7.0, and MadCap Lingo 6.0. MadCap Pulse pricing tiers start at 10 advanced users (employees) and 500 basic users (customers) in 6- or 12-month subscriptions for $1,500 and $2,400, respectively—including all upgrades and unlimited email support. Maintenance (support and subscription) fees start at $199 per year for the Bronze Level, $299 for the Gold Level, and $499 for the Platinum Level. Discounts for multiyear maintenance contracts are also available.
MadCap Flare and the MadPak also are available through MadCap Software's two enterprise-licensing models.
The Multi-User license allows companies to buy a single license key for as many dedicated users as they need, simplifying the installation and license management process. No registration is required; a single license key manages all users and activations.
The Floating license is designed for organizations that standardize on Mimic or the MadPak, and it is based on concurrent users rather than dedicated users. Therefore, any number of users can activate the software under a single license key. The only limit is how many users can work in the software at the same time. MadCap's software can even be installed on a central server, such as Citrix, allowing for users to access it remotely. Floating licenses include access to all product upgrades and updates as they become available.
Both licensing options include access to the highest levels of MadCap technical support. For more information call 1-888-MadCap1.
About MadCap Software
MadCap Software is a trusted resource for more than 20,000 companies around the globe for single-source, multi-channel authoring and publishing solutions designed to streamline the process of developing and delivering training content, learning and development programs, technical documentation, online Help, knowledge bases, and more. From authoring, publishing and translation, to cloud-based project and content management, to contribution and review in the cloud, you can streamline content delivery and manage the entire content development lifecycle with MadCap Software. MadCap Software's services include product training, consulting services, translation and localization, and an advanced developer certification program. Headquartered in San Diego, California, with offices in Austin, TX, MadCap Software is home to some of the most experienced software architects and product experts in the content development industry.
MadCap Software, the MadCap Software logo, MadPak, MadCap Flare, MadCap Mimic, MadCap Capture, MadCap Lingo, MadCap Analyzer, and MadCap Contributor are trademarks or registered trademarks of MadCap Software, Inc., in the United States and/or other countries. Other marks are the properties of their respective owners.