White Paper Preview: Maximizing Productivity by Using Conditions in MadCap Flare Projects
by Robin Kanowitz
Summary
This document describes some of the considerations encountered when applying conditions to topics and their content in MadCap Flare projects. Pragmatic examples are used throughout. The planning criteria and decisions required to correctly apply conditions are emphasized, with the ultimate aim of maximizing content usage and productivity.
Introduction
MadCap Flare includes a vast array of documentation functions, many of which can streamline work processes, reduce costs and increase productivity. One of the most significant of these is the ability to apply conditions to project content.
While not unique to MadCap Flare, the ability to apply conditions has significant value. In basic terms it means that a single set of content can be used to satisfy multiple audiences – this is commonly known as single-sourcing. This is achieved by conditioning your project files to effectively include or exclude content from target output, thereby avoiding duplicate sets of content.
Before you start
There are two very significant issues that must be understood prior to conditioning project content.
Conditions require careful definition.
Conditioning is a double-edged sword and without understanding the consequences of conditioning you can seriously affect the output of your MadCap Flare targets. On the other hand, if you have a well-defined approach then you will reap the benefits and never regret having implemented conditions.
Conditions update content.
If you apply a condition to a file, for example to a topic, then a condition tag is entered into the file header. Because the file has been modified it receives a new timestamp and is effectively a new version. If your project is to be translated or even localized, then this updated file will be marked for reevaluation, even if the visible readable content therein has not changed! This can have significant economic consequences.
The following sections will help clarify these issues.
About the examples
Project platform
The examples used in this document are all based upon MadCap Flare v.7.1.0 running on a 32-bit Microsoft Windows 7 platform. For sake of simplicity only HTML Help (CHM) targets are used, though many of the concepts are valid for other types of targets.
The examples focus on the results achieved when conditioning project content. The procedures for creating conditions sets, actual conditions and the tagging of project content are all documented in detail in the MadCap Flare online help file, specifically in the Features > Conditional Text section.
The examples in this document use conditions on topic files and in some specific cases actual topic content, snippets and images. Conditions can also be applied to other content such as tables, lists, relationship tables and many other types of files and content.
Example project
A very basic and simple Products project is used for the examples. In its basic form this has nine topics, where:
Three topics are common to all products
Two topics are for Product A
Two topics are for Product B
One topic is for Product C
This can be seen in the following image where each topic has been placed in its folder and the ToC has also been structured.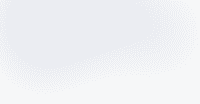 Download the Full White Paper PDF
About the Author
Robin Kanowitz is a technical communicator in Scandinavia and is based in Copenhagen, Denmark. He has worked with technical communication for more than two decades and with MadCap Flare since Beta 0.9. If you have any questions regarding this document, Robin can be contacted on the MadCap Flare forum via his user name rkiskan, or by email at robkan@mail.dk.