Leading Global Supplier of Software for Aerospace and Defense Sectors Chooses MadTranslations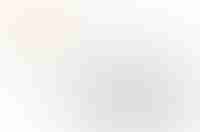 Use of MadTranslations Allowed Miro Technologies to Complete Initial Translations of its Flagship GOLDesp™ Software and New Transportation Management System into Arabic in Three Months
La Jolla, CA — July 30, 2014 — Miro Technologies has selected MadTranslations, Inc., a subsidiary of MadCap Software, as its provider of translation and localization services. Miro is a leading supplier of maintenance, repair and overhaul (MRO) and supply management software to the aerospace and defense (A&D) and commercial MRO sectors. Working with MadTranslations, Miro was able to complete initial translations of both its flagship GOLDesp software and newly developed Transportation Management System into Arabic in three months.
Embarking on this new initiative of Arabic translation, it gave us confidence to know that MadCap and MadTranslations were also committed to the success and understanding of the project. We have appreciated the continued support of our global efforts and dedication to providing leading-edge services worldwide.
Steve Walker | Product Manager, Miro Technologies
A Complete Solution for Localized Communications
In early 2014, a Middle Eastern military customer asked Miro to deploy its solutions in Arabic. After careful evaluation, Miro selected the MadPak Suite as a complete set of tools to help modernize its online Help and further deploy it in multiple languages. First, Miro took advantage of MadCap Flare's native authoring and publishing for right-to-left (RTL) languages, including Arabic.
Miro then engaged MadTranslations to translate the terminology and project files for its GOLDesp software and Transportation Management System into Arabic. Given the seamless integration of MadCap products, MadTranslations was the natural choice to handle its translation and localization goals. Through a deep understanding of content authoring, the file structure of MadCap products, and the translation process, MadTranslations was able to complete the initial translation of Miro's content within three months. Additionally, MadTranslations has helped to solidify the translations assets so that future updates can be handled in a timely, highly cost-efficient manner using the project update function in MadCap Lingo, the fully integrated translation tool for translators and content developers.
"Offering integration with MadCap Flare, MadTranslations is by far the best solution for helping us meet our customer requirements, and MadCap has provided superb assistance in helping us maximize the functionality of MadCap Flare. We are now on a steady path to modernizing and localizing our online Help, growing our business to better serve international markets," Mr. Walker said. "MadCap and MadTranslations offer first class support and are always available to meet our needs, from assistance with planning the project through to detailed and responsive technical support."
"As a leader in MRO and supply management software, Miro Technologies is a trusted partner for many companies as well as the aerospace and defense sector worldwide," said Anthony Olivier, MadCap founder and CEO. "We are excited by Miro's success in advancing the global reach of its end-to-end logistics and asset management solutions through localized online Help and software created with MadCap Flare and translations provided by MadTranslations."
About MadTranslations
As a leading provider of technical translation and localization services, companies around the globe rely on MadTranslations for translated and localized content that is functionally, linguistically, and culturally flawless. Our quality management process ensures we deliver technically accurate translations and localization solutions to help companies succeed in international markets. Our unique understanding of the technical authoring industry, combined with the highest commitment to customer satisfaction and value, ensures every stage of the project lifecycle meets the highest quality standards. Our tools leverage previously translated text to reduce the time and cost of translating new projects and rely on stored terminology to ensure consistency across every client project. For more information, visit https://www.madcapsoftware.com/services/translation/.
About Miro Technologies
Miro Technologies is a leading provider of advanced software solutions that manage maintenance, repair and operations (MRO) for high value, complex assets for air, space, sea and ground. Miro's technology facilitates logistics enterprise integration to ensure organizational agility, optimize supply chain management and reduce sustainment costs. Miro's industry leading commercial off-the-shelf (COTS) software, GOLDesp, has been widely adopted by original equipment manufacturers (OEMs), defense contractors and military organizations as a key element in their defense system sustainment strategy since 1981. Headquartered in San Diego, California, LIMS also has offices in Saudi Arabia, Oman and United Kingdom. For more information, visit www.mirotechnologies.com and www.tapestrysolutions.com.
About MadCap Software
MadCap Software is a trusted resource for thousands of companies around the globe for single-source, multi-channel authoring and publishing solutions designed to streamline the process of developing and delivering training content, learning and development programs, technical documentation, online Help, knowledge bases, and more. From authoring, publishing and translation, to cloud-based project and content management, to contribution and review in the cloud, you can streamline content delivery and manage the entire content development lifecycle with MadCap Software. MadCap Software's services include product training, consulting services, translation and localization, and an advanced developer certification program. Headquartered in San Diego, California, with offices in Austin, TX, MadCap Software is home to some of the most experienced software architects and product experts in the content development industry.
MadCap Software, the MadCap Software logo, and MadCap Flare are trademarks or registered trademarks of MadCap Software, Inc., in the United States and/or other countries.