Cloud-Based IT Software Company Autotask Uses MadCap Flare, Lingo and Feedback to Effectively Deliver Documentation and HTML5 Online Help System in Seven Different Languages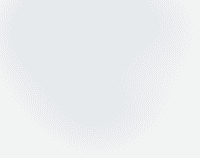 New MadCap Case Study Examines Autotask's Switch from Microsoft® Word to Deliver Context-Sensitive Help, Ensure Consistency Across Multiple Languages, and Enhance Customer Experiences via User Insights
La Jolla, CA, USA November 5, 2013 —MadCap Software, Inc., the leader in multi-channel content authoring and a showcase company for Microsoft (NASDAQ: MSFT) Visual Studio® and Microsoft XPS®, today announced that it has published a new case study on Autotask Corporation. It examines how Autotask is delivering HTML5 Web-based Help and print documentation in English and six other languages using MadCap Flare, MadCap Lingo, and MadCap Feedback Service. To view the Autotask case study, visit: www.madcapsoftware.com/case-study/autotask-uses-madcap-flare/.
Autotask is dedicated to providing innovative cloud-based business management software for IT providers. Accessible from virtually any computer or mobile device connected to the Internet, Autotask features a world-class API, which seamlessly integrates with any other systems and tools that providers depend on to run their businesses. Using MadCap's software, Autotask has migrated from some 5,000 pages of documentation developed in Microsoft® Word to online Help and PDFs that link back to Autotask's cloud-based software. Among the key benefits Autotask has realized:
MadCap Flare's intuitive interface and Microsoft-like authoring experience facilitated the transition to the new online Help system.
Context-sensitive, searchable content created in Flare makes it easy for users to find the information they need.
HTML5-based frameless, search engine-friendly WebHelp created with Flare is intuitive and enhances search experiences.
Hosted MadCap Feedback Service provides insights into users' experiences so Autotask can monitor and improve its online Help and documentation.
Integration between Flare and Lingo facilitates the translation of content and ensures consistency of online Help and PDFs across seven languages: English, German, Italian, Spanish, French, Japanese and Chinese.
"Using MadCap's software hasn't just been about saving time. We couldn't do what we're achieving now any other way. MadCap has taken us to the next level," said Angela Richer, Autotask manager of documentation and localization. "We definitely will be taking advantage of MadCap software to increase the number of projects we're running and grow our system into other languages. MadCap has provided us with the confidence to advance further. The best part now is looking into new ways we can continue to grow."
"As a leader in on-demand IT business management software, Autotask understands first hand the importance of delivering a compelling, interactive experience to customers," said Anthony Olivier, MadCap founder and CEO. "We are thrilled by the company's success in using our MadCap technical communications and translation software to expand on this commitment by providing one-click access from its hosted software to intuitive WebHelp and PDFs, while delivering a consistent experience for customers in their language of choice."
About Autotask Corporation
Autotask Corporation provides the world's leading hosted IT business management software to streamline and optimize business processes for technology solution providers. The software integrates a broad range of critical business systems, including customer relationship management (CRM), service desk, tech scheduling, project management, billing and reporting, and provides real-time service delivery intelligence to help users understand the factors that drive their business and their profitability.

Autotask is accessible from virtually any computing or mobile device connected to the Internet and features a world-class API that seamlessly integrates with the other systems and tools that providers rely on to run their businesses. For more information about Autotask Corporation and products, please visit www.autotask.com or call 518-720-3500 Ext. 1.
About MadCap Software
MadCap Software is a trusted resource for thousands of companies around the globe for single-source, multi-channel authoring and publishing solutions designed to streamline the process of developing and delivering training content, learning and development programs, technical documentation, online Help, knowledge bases, and more. From authoring, publishing and translation, to cloud-based content management system, to contribution and review in the cloud, you can streamline content delivery and manage the entire content development lifecycle with MadCap Software. MadCap Software's services include product training, consulting services, translation and localization, and an advanced developer certification program. Headquartered in San Diego, California, with offices in Austin, TX, MadCap Software is home to some of the most experienced software architects and product experts in the content development industry.
MadCap Software, the MadCap Software logo and MadCap Flare are trademarks or registered trademarks of MadCap Software, Inc., in the United States and/or other countries.