We Develop Innovative Software Solutions
Backed with World-class Technical Support
MadCap Software was formed in 2005 by industry veterans with decades of experience in the documentation industry, with the objective to develop great products backed with world-class technical support. Today, MadCap Software is a trusted resource for thousands of companies around the globe for single-source, multi-channel authoring and publishing solutions, including multimedia and translation management.
Our Focus: Technical Communication, Content Strategy and User Experience
MadCap Software understands the complexities of content delivery: authors need to get the right information, to the right people, at the right time, in the right language, on the device of the end-users' choosing.
MadCap Software offers a complete suite of tools to give professional content developers the resources they need to succeed in a rapidly changing environment.
Over 18,000 Companies, Government Agencies and Universities Worldwide Trust MadCap Software

MadCap Software's Mission Statement
To be the world's premier software developer for technical communicators, documentation teams and content developers throughout the globe. Today our products are used to create user support sites, online Help, corporate intranets, knowledge bases, policy & procedure manuals, video tutorials, training guides and more. Our customer-centric approach means we listen to our customers, understand their needs, and develop innovative solutions that make creating, managing and delivering content easier, faster and more cost-effective.
In addition to our award-winning content development products, MadCap Software offers a variety of services to support individuals, agencies, and organizations throughout the world. Our services include product training, consulting, technical writing, translation and localization, and the MadCap Advanced Developer (MAD) Certification program.
The Leading Software for Technical Communication
– Developed Right Here in San Diego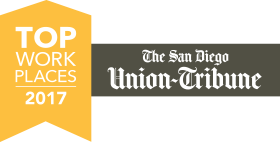 Where We Work
Headquartered in La Jolla, California, MadCap Software is home to some of the most experienced software architects and product experts in the documentation industry.
Join Our Team
We're always looking for passionate, talented individuals to join our team in San Diego.
VIEW CAREER OPPORTUNITIES