The MadCap Software Scholar Program Welcomes

KLE Technological University Partners with MadCap Software to Bring First-of-Its-Kind Technical Writing Courses to India that Advance State-of-the-Art Authoring and Multi-Channel Publishing
La Jolla, CA and Hubballi, Karnataka, India – November 15, 2017 – Recognized as a leader in engineering education, KLE Technological University (KLE Tech) is partnering with MadCap Software to introduce the first technical writing courses available in India from a technical university. The classes will give students hands-on experience with MadCap Flare, the most advanced technical authoring and publishing solution on the market. By using MadCap Flare to deliver structured, modern technical documentation across print, web, desktop and mobile channels, students will gain the technical communications expertise needed to excel in their careers.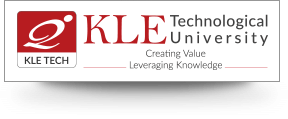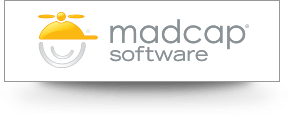 KLE Tech is implementing the program in two phases. In the first stage, MadCap Flare is being incorporated into the "Technical Writing for Engineers" course. An introductory elective class, it is designed to give engineering students a basic familiarity with technical writing in order to write better as individuals and enable smooth handoffs from development to the technical documentation process. In the second stage, MadCap Flare will be used in a series of classes that will enable students to earn a minor degree in Technical Writing. The minor-track classes will support those engineering students who choose to become technical writers, a good but overlooked career option for engineering graduates in India. "This roadmap," says Dr. Ashok Shettar, Vice Chancellor of KLE Tech, "fits in perfectly with our vision of a close partnership between academia and industry, with a view to guiding our students towards enriching and fulfilling careers."
Our goal is to help students gain familiarity with an authoring solution that allows for modern single-sourcing and multi-channel publishing for mobile devices, the web, and print, as this will significantly enhance their career prospects," explained Suhag Shirodkar, adjunct professor at the Department of Technical Writing at KLE Technological University. "We need a platform that is nimble, responsive, and modern. MadCap Flare fits our needs perfectly, and it will be our workhorse in driving our technical writing courses."
"KLE Tech is nationally recognized for offering highly innovative programs that empower engineering students with the skills and experience to thrive in their chosen careers. We're thrilled to support the university in building on this success with the rollout of its technical writing program, the first of its kind in India," said Anthony Olivier, MadCap founder and CEO. "We are committed to providing students worldwide with the technical communication tools needed to give them a competitive edge in the industry, and we continue to extend that support through our work with KLE Tech and the MadCap Scholar Program."
About MadCap Scholar Program
The MadCap Scholar Program offers special discounts on MadCap's state-of-the-art technical communications software to help students, educators and universities gain access to industry-standard tools that support technical writing and documentation best practices. They include the ability to outfit labs with MadCap Software applications; training, including the MAD Certification Test for teachers and professors; and discounts on software for current students. For more details, visit https://www.madcapsoftware.com/education/scholar-program.aspx.
About KLE Technological University
KLE Technological University (KLE Tech), previously known as B.V. Bhoomaraddi College of Engineering and Technology (BVBCET), offers a wide range of undergraduate and postgraduate programs in the fields of engineering, technology, and more. Recently, KLE Tech was ranked Number 1 for "Outstanding Institutional Transformation in Engineering Education" by the India US Council for Engineering Education (IUCEE). Learn more about KLE Tech at https://www.kletech.ac.in.
About MadCap Software
MadCap Software, Inc. is a trusted resource for the thousands of companies around the globe that rely on its solutions for single-source multi-channel authoring and publishing, multimedia, and translation management. Whether delivering technical, policy, medical, marketing, business, or human resources content, MadCap's products are used to create corporate intranets, Help systems, policy and procedure manuals, video tutorials, knowledge bases, eBooks, user guides, and more to any format, including high-end print, online, desktop or mobile. MadCap services include product training, consulting services, translation and localization, and an advanced developer certification program. Headquartered in La Jolla, California, MadCap Software is home to some of the most experienced software architects and product experts in the content development industry.
PR Contact:
Rebecca Hurst
Kinetic.PR for MadCap Software
rebecca@kineticprllc.com
650-679-9282