The MadCap Software Scholar Program Welcomes

Auburn University, MadCap Software Collaborate to Enhance Education in Professional and Technical Writing
La Jolla, CA and Auburn, Alabama — September 1, 2017 — Students at Auburn University will be using MadCap Software to help them prepare for professional and public writing careers.
Through the MadCap Scholar Program, Auburn students will be able to experience two software programs as part of the course curriculum for the undergraduate English degree, professional and public writing track: MadCap Flare and MadCap Central. MadCap Flare is a solution for intelligent content authoring and publishing. MadCap Central is a cloud-based platform for publishing, content, and project management that is tightly integrated with MadCap Flare. As part of the track, students will be deeply immersed in a semester-long project focused on the basics of content management systems and structured writing.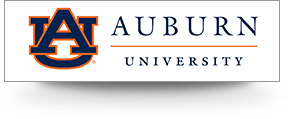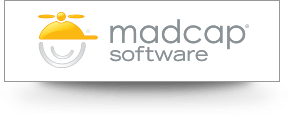 "We are excited to help Auburn students gain the modern content development, delivery and management skills required in businesses today," said MadCap founder and CEO Anthony Olivier. "Through our Scholar Program, we are extending our ongoing commitment to equip students with the technologies to grow their skills and better position themselves for careers in professional writing."
Auburn University's English Department plans to incorporate the software into graduate-level courses in the near future, further preparing students to create and publish state-of-the-art content in the professional world.
As more documentation continues to move to the web, content management and single-source publishing have become key skill areas for professional and technical writers across industries. The MadCap Scholar Program is a fantastic opportunity for our students to gain experience in these crucial technologies." said Stewart Whittemore, associate professor of professional and technical communication in Auburn's College of Liberal Arts.
About MadCap Scholar Program
The MadCap Scholar Program offers special discounts on MadCap's state-of-the-art technical communications software to help students, educators and universities gain access to industry-standard tools that support technical writing and documentation best practices. They include the ability to outfit labs with MadCap Software applications; training, including the MAD Certification Test for teachers and professors; and discounts on software for current students. For more detail, visit www.madcapsoftware.com/education/scholar-program.aspx.
About Auburn University
Auburn University has provided instruction, research, and outreach to benefit the state and nation for more than 150 years, and is among a distinctive group of universities designated as Land, Sea, and Space Grant Institutions. Auburn University makes a nearly $5 billion economic contribution to the state each year, has more than 250,000 graduates and provides 130 degree programs to more than 24,000 graduate and undergraduate students. Learn more about Auburn University at https://www.auburn.edu.
About MadCap Software
MadCap Software, Inc. is a trusted resource for the thousands of companies around the globe that rely on its solutions for single-source multi-channel authoring and publishing, multimedia, and translation management. Whether delivering technical, policy, medical, marketing, business, or human resources content, MadCap's products are used to create corporate intranets, Help systems, policy and procedure manuals, video tutorials, knowledge bases, eBooks, user guides, and more to any format, including high-end print, online, desktop or mobile. MadCap services include product training, consulting services, translation and localization, and an advanced developer certification program. Headquartered in La Jolla, California, MadCap Software is home to some of the most experienced software architects and product experts in the content development industry.
PR Contact:
Rebecca Hurst
Kinetic.PR for MadCap Software
rebecca@kineticprllc.com
650-679-9282