The MadCap Software Scholar Program Welcomes

Leading Polish University Partners with MadCap Software to Offer First-of-a-Kind Technical Communications Program in Poland to Best Prepare Students for the Workforce
La Jolla, CA and Warsaw, Poland — August 30, 2016 — Vistula University (VU) is partnering with MadCap Software to support Poland's first post-graduate technical communications program. The newly launched program will provide students hands-on experience with MadCap Flare–the industry's most advanced technical authoring and multi-channel publishing software. By using MadCap Flare to deliver modern technical documentation across print, web, desktop and mobile channels, students will gain the expertise needed to excel in their technical communications careers.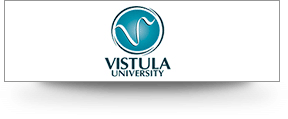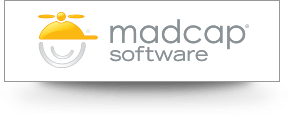 One of the first private universities in Poland, VU is the national leader in the field of internationalization among all Polish universities, attracting nearly half of its students from more than 60 other countries. It offers a range of bachelor's, master's, and Ph.D. programs, which are conducted in Polish and English. This autumn, VU will add a new post-graduate studies program in technical communication, the first of its kind in Poland. By incorporating MadCap Flare into the classroom, the program will enable students to put into practice the modern authoring and publishing concepts being applied at leading businesses around the world.
MadCap Flare offers a complete solution that is able to meet authoring needs at all levels of complexity. Its true single-sourcing capabilities, reuse features, and user friendly interface make it a tool that students and professors will enjoy using," said Dariusz Drezno, cofounder and coordinator of the Technical Communication post-graduate studies in Vistula University.

Drezno added, "When we heard about the MadCap Scholar Program, we knew from the very beginning that we wanted to be a part of it. We're excited to team up with the industry leader in technical communication and authoring software, which gives us the opportunity to teach students how to use a modern professional tool. This practical knowledge will play a key role in their success in future careers."
"Vistula University is an innovator in offering programs that give students the expertise to compete in a range of growing industries, and we are thrilled to work with VU in supporting Poland's first post-graduate studies in technical communication," said Anthony Olivier, MadCap founder and CEO. "We are committed to providing students worldwide with the technical communication tools needed to give them a competitive edge in the industry, and we continue to extend that support through our work with VU and the MadCap Scholar program."
About MadCap Scholar Program
The MadCap Scholar Program offers special discounts on MadCap's state-of-the-art technical communications software to help students, educators and universities gain access to industry-standard tools that support technical writing and documentation best practices. They include the ability to outfit labs with MadCap Software applications; training, including the MAD Certification Test for teachers and professors; and discounts on software for current students. For more detail, visit www.madcapsoftware.com/education/scholar-program.aspx.
About Vistula University
Vistula University is one of the first private universities in Poland. With a strong emphasis on internationalization, the university offers a wide range of undergraduate, graduate, postgraduate and doctoral studies, conducted in both Polish and English. VU closely cooperates with companies and supports business entrepreneurship among students, distinguishing itself in the Polish educational market. It was established in 1992, and together with the European Academy of Fine Arts and the School of Tourism and Recreation it forms the Vistula Universities Group. For more details, visit https://www.vistula.edu.pl/en.
About MadCap Software
MadCap Software, Inc. is a trusted resource for the thousands of companies around the globe that rely on its solutions for single-source multi-channel authoring and publishing, multimedia, and translation management. Whether delivering technical, policy, medical, marketing, business, or human resources content, MadCap's products are used to create corporate intranets, Help systems, policy and procedure manuals, video tutorials, knowledge bases, eBooks, user guides, and more to any format, including high-end print, online, desktop or mobile. MadCap services include product training, consulting services, translation and localization, and an advanced developer certification program. Headquartered in La Jolla, California, MadCap Software is home to some of the most experienced software architects and product experts in the content development industry.
PR Contact:
Rebecca Hurst
Kinetic.PR for MadCap Software
rebecca@kineticprllc.com
650-679-9282