The MadCap Software Scholar Program Welcomes

New Zealand Technical Writers Association Joins Forces with MadCap Software to Present a Series of Technical Communication Workshops
La Jolla, CA, USA and Auckland, New Zealand — May 22, 2014 — Technical Communicators Association of New Zealand Inc. (TCANZ) is partnering with MadCap Software to present "Introduction to MadCap Flare" workshops in Auckland and Christchurch, New Zealand. The workshops will provide hands-on instruction in MadCap Flare—the modern future-proof authoring and multi-channel publishing software that supports print, Web, desktop and mobile—to give technical communication professionals experience with the most advanced authoring and publishing solution available today.
TCANZ is dedicated to providing ongoing support and professional development to technical communicators in New Zealand through meetings, conferences, webinars and training workshops. The "Introduction to MadCap Flare" workshops will teach attendees the principles and practices of single-sourcing documentation along with the basic use of MadCap Flare.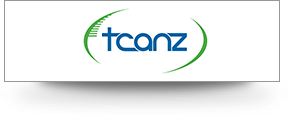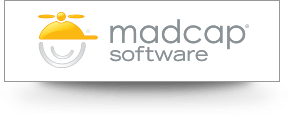 Professional demand for Flare is increasing in New Zealand, with recruiters seeking out Flare expertise," said Emily Cotlier, TCANZ committee member. "In addition, more New Zealanders are becoming aware of the value of single-sourcing. MadCap Flare's flexibility with importing from multiple formats enables large legacy projects to take the great leap forward."
"We're happy to partner with TCANZ to provide its members with the tools they need to advance their careers," said Anthony Olivier, MadCap founder and CEO. "MadCap products are recognized and used worldwide, and proficiency with MadCap Flare ensures that technical communication professionals have a competitive advantage in the global workforce."
About MadCap Scholar Program
The MadCap Scholar Program offers special discounts on MadCap's state-of-the-art technical communications software to help students, educators and universities gain access to industry-standard tools that support technical writing and documentation best practices. They include the ability to outfit labs with MadCap Software applications for free; free training, including the MAD Certification Test for teachers and professors, and discounts on software for current students. For more detail, visit https://www.madcapsoftware.com/education/scholar-program.aspx.
About Technical Communicators Association of New Zealand Inc.
The Technical Communicators Association of New Zealand was formally established in Auckland in 1997 as the New Zealand Technical Writers Association (NZTWA) by a group of technical writers who had been meeting informally. The NZTWA was renamed TCANZ in August 2002 to reflect the broader role performed by technical communicators. TCANZ seeks to provide ongoing support and professional development for technical communicators in New Zealand and gain wider recognition of the role of technical communication in New Zealand-based organizations.
About MadCap Software
MadCap Software, Inc. is a trusted resource for the thousands of companies around the globe that rely on its solutions for single-source multi-channel authoring and publishing, multimedia, and translation management. Whether delivering technical, policy, medical, marketing, business, or human resources content, MadCap's products are used to create corporate intranets, Help systems, policy and procedure manuals, video tutorials, knowledge bases, eBooks, user guides, and more to any format, including high-end print, online, desktop or mobile. MadCap services include product training, consulting services, translation and localization, and an advanced developer certification program. Headquartered in La Jolla, California, MadCap Software is home to some of the most experienced software architects and product experts in the content development industry.
PR Contact:
Rebecca Hurst
Kinetic.PR for MadCap Software
rebecca@kineticprllc.com
650-679-9282