The MadCap Software Scholar Program Welcomes

Pittsburg State University Partners With MadCap Software to Foster Students' Expertise in Using Advanced Technical Writing Tools, Positioning Them for Success in Technical Communications Careers
La Jolla, CA and Pittsburg, KS — May 20, 2014 — Pittsburg State University (Pitt State or PSU) is joining forces with MadCap Software to ensure students pursuing its Technical and Professional Writing Bachelor of Art Degree have clear competitive advantages when entering the workforce. The university is taking advantage of MadCap Flare—the state-of-the art, future-proof authoring and multi-channel publishing software that supports print, Web, desktop and mobile—to provide students with the most advanced authoring and publishing solution available today. As a result, students are building expertise in modern technical writing techniques through hands-on experience with the software used by thousands of companies across the globe.
Pitt State is dedicated to providing students in its English Department with leading technical communications tools and practices that will help enhance their skillsets and position them for thriving careers. Currently, Pitt State is using MadCap Flare in its "ENGL 501: Document Design" course to help students build projects that take advantage of single-source publishing to generate different outputs and targets for online Help, PDF files, and print documentation from the same content. Additionally, they are using the image import capabilities in Flare to incorporate screen captures, illustrations, videos, and other multimedia in their projects. Students also are building a central online Help system for the student community, which is focused on Flare usability tips.
In spring 2014, Pitt State plans to incorporate Flare in two additional classes: "ENGL 704: Advanced Technical/Professional Writing" for students specializing in writing software manuals, and "ENGL 503: Technical/Professional Editing" to strengthen best practices for implementing standards, using templates, and maintaining and editing long documents.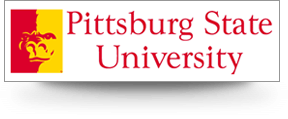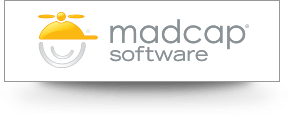 I'm very excited to introduce our students to all of the possibilities with MadCap Flare for real-world technical communications. Working with the tool, we're constantly surprised at how intuitive and easy it is to use," said Jamie McDaniel, Pittsburg State University assistant professor of English and assistant director of technical and professional writing. "MadCap has given us the confidence to build up our own online Help system, serving as a reference for all students working with Flare. We firmly believe in a user-centered experience, supporting each other and growing together. MadCap has demonstrated this value through its stellar customer support, response and understanding. Ultimately, we hope to expand the use of MadCap software to all of our technical writing classes."
"We are delighted by Pitt State's success and enthusiasm in adopting MadCap Flare to help enrich student's knowledge of real-world technical communications, and build its own student user community," said Anthony Olivier, MadCap founder and CEO. "Our partnership with Pitt State illuminates a mutual appreciation for using technical communications to create a superior user experience. Through our MadCap Scholar Program, we are providing students with the tools to help empower them to grow together and gain a compelling advantage in the workforce."
About MadCap Scholar Program
The MadCap Scholar Program offers special discounts on MadCap's state-of-the-art technical communications software to help students, educators and universities gain access to industry-standard tools that support technical writing and documentation best practices. They include the ability to outfit labs with MadCap Software applications for free; free training, including the MAD Certification Test for teachers and professors, and discounts on software for current students. For more detail, visit https://www.madcapsoftware.com/education/scholar-program.aspx.
About Pittsburg State University
Pittsburg State University is a comprehensive regional university located in southeast Kansas, providing undergraduate and graduate programs to the state and the four-state region of Kansas, Missouri, Oklahoma and Arkansas. The university offers more than 100 academic programs, many nationally recognized, through its colleges of Arts and Sciences, Business, Education and Technology. The university is equally committed to fulfilling its state­wide mission in technology and economic development by facilitating partnerships with secondary and postsecondary educational institutions, businesses and industries. For more information, visit https://www.pittstate.edu/.
About MadCap Software
MadCap Software, Inc. is a trusted resource for the thousands of companies around the globe that rely on its solutions for single-source multi-channel authoring and publishing, multimedia, and translation management. Whether delivering technical, policy, medical, marketing, business, or human resources content, MadCap's products are used to create corporate intranets, Help systems, policy and procedure manuals, video tutorials, knowledge bases, eBooks, user guides, and more to any format, including high-end print, online, desktop or mobile. MadCap services include product training, consulting services, translation and localization, and an advanced developer certification program. Headquartered in La Jolla, California, MadCap Software is home to some of the most experienced software architects and product experts in the content development industry.
PR Contact:
Rebecca Hurst
Kinetic.PR for MadCap Software
rebecca@kineticprllc.com
650-679-9282