The MadCap Software Scholar Program Welcomes

Leading College in Toronto Partners with MadCap Software to Advance Students' Technical Communication Skills and Provide them with a Competitive Advantage in the Workforce
La Jolla, CA, USA and Toronto, ON — May 15, 2014 — George Brown College is joining forces with MadCap Software to ensure students enrolled in its newest technical communication course, Online Authoring for the Technical Writer, will gain expertise in state-of-the-art technical writing techniques through hands-on experience with software used by thousands of companies worldwide. Through the MadCap Scholar licensing program, the college is using MadCap Flare, the industry-leading product for authoring and multi-channel publishing—supporting print, Web, desktop and mobile channels.
Through the college's School of Continuing Education, George Brown's technical communications students learn the key principles of planning, developing and producing a wide variety of technical documents as they develop skills in analysis, writing, editing, graphic design, and project management. The courses are designed to teach the knowledge and abilities required for entry-level positions in the technical communications field, as well as skills needed for career advancement.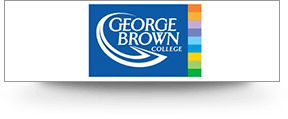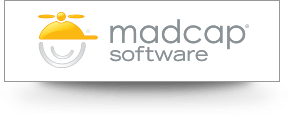 The single-source, multi-channel authoring and publishing solutions offered by MadCap Software are a must-know for any serious technical communications professional today," said Sumedh Nene, lead teacher in George Brown's Technical Communications Certificate. "Including Flare in our curriculum was a perfect fit. With our program attracting a rich mix of experienced and newbie technical communication professionals, its key that we give them exposure to the latest communication trends and technologies, and George Brown's partnership with MadCap Software is crucial in meeting that goal."
"We're thrilled that George Brown College has chosen MadCap Flare for its technical communications curriculum," said Anthony Olivier, MadCap founder and CEO. "Through this partnership with our MadCap Scholar Program, we are empowering students with valuable knowledge of technical communications tools so they have the real-world skills needed to begin or advance their careers."
About MadCap Scholar Program
The MadCap Scholar Program offers special discounts on MadCap's state-of-the-art technical communications software to help students, educators and universities gain access to industry-standard tools that support technical writing and documentation best practices. They include the ability to outfit labs with MadCap Software applications for free; free training, including the MAD Certification Test for teachers and professors, and discounts on software for current students. For more detail, visit https://www.madcapsoftware.com/education/scholar-program.aspx.
About George Brown College
Toronto's George Brown College has established a reputation for equipping students with the skills, industry experience and credentials to pursue the careers of their choice. The college offers programs from its three campuses located across the downtown core, including its newest location at the Toronto waterfront. George Brown offers 135 full-time programs and 189 continuing education certificates/designations across a wide variety of professions to a student body of over 24,500 (full-time equivalent) students and over 61,000 continuing education registrants. At George Brown's School of Continuing Education, students work toward certificates at their pace and can fit learning easily into their schedule with evening, weekend and online courses. https://coned.georgebrown.ca/
About MadCap Software
MadCap Software, Inc. is a trusted resource for the thousands of companies around the globe that rely on its solutions for single-source multi-channel authoring and publishing, multimedia, and translation management. Whether delivering technical, policy, medical, marketing, business, or human resources content, MadCap's products are used to create corporate intranets, Help systems, policy and procedure manuals, video tutorials, knowledge bases, eBooks, user guides, and more to any format, including high-end print, online, desktop or mobile. MadCap services include product training, consulting services, translation and localization, and an advanced developer certification program. Headquartered in La Jolla, California, MadCap Software is home to some of the most experienced software architects and product experts in the content development industry.
PR Contact:
Rebecca Hurst
Kinetic.PR for MadCap Software
rebecca@kineticprllc.com
650-679-9282