The MadCap Software Scholar Program Welcomes

Wright State University Chooses MadCap Software to Best Prepare Students for Careers in Technical Writing and Provide them with a Competitive Advantage in the Workforce
La Jolla, CA and Dayton, Ohio — November 6, 2013 — Wright State University is joining forces with MadCap Software to ensure that students pursuing its Documentation and Usability course have competitive advantage and clear understanding of technical communication best practices when entering the workforce. The university is using MadCap Flare, the industry-leading authoring and multi-channel publishing product—supporting print, Web, desktop and mobile—to provide students with the most advanced authoring and publishing solution available today. By using MadCap Flare, students are gaining both the expertise and understanding of the modern techniques of technical writing and single-sourcing. Furthermore, access to the leading software program used by thousands of companies worldwide will provide students with a competitive advantage when entering the workforce.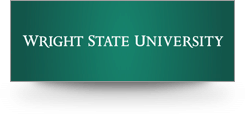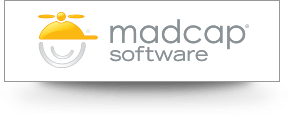 Numerous sources now cite Flare as the most popular Technical Writing software, and so being able to help my students learn to use it will be a great benefit to their careers,"

says Lars Söderlund, Director of Professional and Technical Writing and Assistant Professor of English.

"Single-sourcing is a necessary skill for Technical Writers to have, and giving students experience with a topflight program that automates single-sourcing as Flare does will be a great introduction to the practice"
"We are honored to have been selected by Wright State University to help shape the education and lives of its students in the art of Technical Writing" says Anthony Olivier, MadCap founder and CEO. "Through this partnership we are pleased that we can empower students to strengthen their knowledge of technical writing best practices and help ensure they enter the workforce with a competitive advantage."
About MadCap Scholar
The MadCap Scholar Program offers special discounts on MadCap's state-of-the-art technical communications software to help students, educators and universities gain access to industry-standard tools that support technical writing and documentation best practices. They include the ability to outfit labs with MadCap Software applications for free; free training, including the MAD Certification Test for teachers and professors, and discounts on software for current students. For more detail, visit https://www.madcapsoftware.com/education/scholar-program.aspx.
About Wright State University
Wright State is a university outside of Dayton, Ohio that has approximately 16,000 students. It offers graduate and undergraduate programs, including the English major with an emphasis in Professional and Technical Writing, and undergraduate and graduate certificates in Professional and Technical Writing. The population is largely non-traditional and/or first-generation college students. A Carnegie-classified research university, Wright State's faculty is dedicated to advancing the frontiers of knowledge, as well as applying it to real problems. Wright State ranks as one of Ohio's top state universities in terms of federal research. It is one of an elite group of universities doing research in cutting-edge fields—making new discoveries that are improving the world around us, and collaborating with corporations and businesses to create new jobs and provide qualified graduates for the workforce.
About MadCap Software
MadCap Software, Inc. is a trusted resource for the thousands of companies around the globe that rely on its solutions for single-source multi-channel authoring and publishing, multimedia, and translation management. Whether delivering technical, policy, medical, marketing, business, or human resources content, MadCap's products are used to create corporate intranets, Help systems, policy and procedure manuals, video tutorials, knowledge bases, eBooks, user guides, and more to any format, including high-end print, online, desktop or mobile. MadCap services include product training, consulting services, translation and localization, and an advanced developer certification program. Headquartered in La Jolla, California, MadCap Software is home to some of the most experienced software architects and product experts in the content development industry.
PR Contact:
Rebecca Hurst
Kinetic.PR for MadCap Software
rebecca@kineticprllc.com
650-679-9282