The MadCap Software Scholar Program Welcomes

University of Central Florida Partners with MadCap Software to Advance Students' Technical Communication Skills and Empower Professional Growth
La Jolla, CA, USA — October 17, 2013 — The University of Central Florida (UCF) is joining forces with MadCap Software to empower students taking its "Writing for the Computer Industry" course with the knowledge and experience that will give them a clear competitive advantage in the workforce. Through the MadCap Scholar Program, the university is licensed to use MadCap Flare, the authoring and multi-channel publishing software—supporting print, Web, desktop and mobile—to provide students with the most advanced authoring and publishing solution available today. By using MadCap Flare, students are gaining expertise in the modern techniques and software used by thousands of companies worldwide when they enter the corporate world.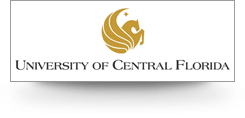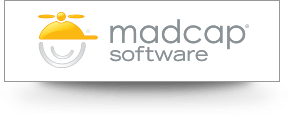 The UCF English Department offers a Technical Communication degree program for its undergraduate and graduate students, which is dedicated to strengthening modern technical writing best practices. The online undergraduate course, "Writing for the Computer Industry," is comprised of students majoring in Information Technology and English, Technical Communication, who are seeking to learn leading technical communication approaches for creating online Help systems and software manuals. The class focuses on teaching the technical use of MadCap Flare as well as broader concepts, such as topic-based authoring, to develop professional online Help and other forms of technical documentation.
MadCap provides a premium tool and is extremely thoughtful when it comes to education," said Dan Jones, a technical communication professor in the Department of English at the University of Central Florida. "I really appreciate how the company went above and beyond, giving me the necessary training to enrich my own knowledge of its software. This has reaffirmed my confidence in sharing best practices with my students. Since MadCap allows for many applications of Flare, I'm looking forward to seeing ways students use it."
"We are excited to partner with University of Central Florida in helping students strengthen their technical communication skills by leveraging Flare's intuitive, state-of-the-art approach to topic-based authoring to create interactive technical documentation," said Anthony Olivier, MadCap founder and CEO. "Teaming with UCF, as a part of our MadCap Scholar Program, builds on our commitment to share the real-world insights of the global MadCap user community to empower students and advance their technical communication best practices to give them a competitive edge when they join the workforce."
About the MadCap Scholar Program
The MadCap Scholar Program offers special discounts on MadCap's state-of-the-art technical communication software to help students, educators and universities gain access to industry-standard tools that support technical writing and documentation best practices. They include the ability to outfit labs with MadCap Software applications for free; free training, including the MAD Certification Test for teachers and professors; and discounts on software for current students. For more details, visit https://www.madcapsoftware.com/education/scholar-program.aspx.
About The University of Central Florida
The University of Central Florida (UCF) is a metropolitan public research university located in Orlando, Florida. UCF is a member institution of the State University System of Florida, and it is the second-largest university in the United States by enrollment. UCF is one of the most dynamic universities in the country, offering 212 degree programs. It also promotes a diverse and inclusive environment, with students from 50 states and 145 countries. UCF has become an academic and research leader in numerous fields, such as optics, modeling and simulation, engineering and computer science, business administration, education, science, hospitality management and digital media. To learn more, visit http://www.ucf.edu.
About MadCap Software
MadCap Software, Inc. is a trusted resource for the thousands of companies around the globe that rely on its solutions for single-source multi-channel authoring and publishing, multimedia, and translation management. Whether delivering technical, policy, medical, marketing, business, or human resources content, MadCap's products are used to create corporate intranets, Help systems, policy and procedure manuals, video tutorials, knowledge bases, eBooks, user guides, and more to any format, including high-end print, online, desktop or mobile. MadCap services include product training, consulting services, translation and localization, and an advanced developer certification program. Headquartered in La Jolla, California, MadCap Software is home to some of the most experienced software architects and product experts in the content development industry.
PR Contact:
Rebecca Hurst
Kinetic.PR for MadCap Software
rebecca@kineticprllc.com
650-679-9282