MadCap Support Testimonials
Great software products are everywhere. Great customer support is rare.
Ken Hartshorn
Manager Technical Documentation,
Actifio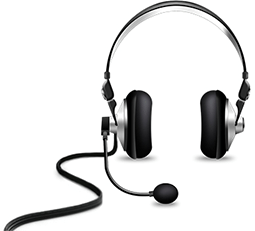 "I have to say that MadCap support has been very useful. In my first year of Flare, I hardly used the support at all although we were working all day in Flare. This year we have tried to do a lot more with Flare and the support team has been superb."
|
Orca Interactive Ltd.
"All my experiences with your company and products have been amazing, and I wish to let everyone there know how impressed I have been with the whole experience."
|
JKP Consulting

"Thank you very much for your detailed and helpful reply. I really appreciate the workarounds, and will implement one or the other, depending on the header setting I choose. It is always a pleasure contacting MadCap Software, your support is the best by far of any software company that I work with."
|
Atom Docs
"MadCap Software's level of service puts all the other software companies I know to shame, especially Microsoft® and Adobe®!"
|
Technical Writer, Martin Professional

"MadCap's Platinum Support is the greatest product on the planet. Your personnel are kind, knowledgeable, and most of all patient. I am so happy that I switched to Flare (from FrameMaker® and RoboHelp®)."
|
Compressus, Inc.

"MadCap Software's customer support should be a model for the software industry."
|
Manager Technical Documentation, Actifio

"MadCap Support is best-in-class, in my experience. They are exceptionally helpful and will work with you to solve your problems. Platinum support is worth its weight in, well, platinum."
|
Sr. Information Developer, Venafi

"Regardless of who is on the other end of the line, the folks at MadCap are always friendly and helpful. I'm not one who enjoys calling customer support, but I know that doing so with MadCap will provide me with the answers I am seeking."
|
Technical Writer, eSignLive

"With a maintenance plan, we are quickly able to answer any questions we may have when learning about new features, or any potential issues we may run into using MadCap Flare."
|
Lead Technical Writer, Extreme Networks

"Shout out to @MadCapSoftware Tech Support staffer Michael for his help on my latest Flare head scratcher. MadCap Tech Support rocks!"
|
via Twitter
"I just wanted to say thank you very much for following up on this. So far I have been impressed with all things MadCap Software. Thanks again for providing a great product and service!"
|
Technical Writer

"Thank you so much. I honestly didn't expect a response to a ticket so soon. Your answer was thorough, to the point, and clearly presented. Great instructions! Better yet, they did the trick. This issue was in our massive primary product Online Help project – the stakes were high. Kudos to Flare Support!"
|
Technical Writer, Autotask

"Have I told y'all lately how awesome you folks are?"
|
Total System Services, Inc.

"If I could reach through my computer and hug you, I would."
|
LINOMA Software
"Thank you, this is exciting! These are really fantastic updates for us and will really save us a lot of time and busywork. It's really nice to work with a company that listens and considers feature requests from customers – thank you!"
|
Educational Resources Coordinator

"As always, MadCap's Support team is stellar. Love that Flare! I really need to find a way to come work for you guys."
|
Documentation and Training Manager, PrimeRevenue, Inc.

"You guys do fantastic work. The best I've ever seen in 30 years in the computer industry. Keep it up."
|
Frontier Communications

"I really appreciate the support you provided. You helped me resolve some issues that had been plaguing me for weeks. You also helped me understand how to clean up a project. Finally, I'm a stronger SVN Tortoise user because of your great support. Thanks again – I wish all software companies had engineers with support skills as strong as yours."
|
Technical Writer, Limelight Networks

"Can I just add that it really is refreshing to deal with a software company that listens to its users. I have to split my time between Flare and other technical communication tools, and I can tell you that dealing with MadCap Software is a joy in comparison to dealing with other companies."
|
Technical Author | SEO Copywriter, StrayGoat Writing Services Ltd

"I've said it a couple of times, but I will say thank you again. I am very impressed with the way that your company treats clients and helps to answer questions. Your technical support process is exemplary."
|
Technical Writer, Peoplenet: Fleet Mobility Solutions,
A Trimble Company
"Flare's customer care is an important value add: My customers will thank me rather than be displeased with me for putting them in MadCap's hands."
|
Contract and Consulting Technical Writer