MadCap Training Testimonials
I wish there was a way to rank the course book higher. This is a highly valuable resource that I will get TONS of use out of going forward.…I was extremely pleased with the course and would recommend it to anyone needing to better understand Flare.
Josh Berghauser
PNC Mortgage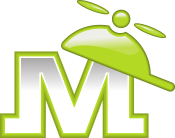 "Thank you, what an amazing class this is! Well done to all of you who collaborated on the training manual. There is no question about the amount of time and effort that went into that wonderful guide. And, having Scott DeLoach as the instructor just totally blew me away."
|
Senior Technical Writer, Sabre Holdings

"Just returned from MadCap Software's MadCamp training in lovely La Jolla, and it was *excellent*: Content and pacing were great. Glad that we chose Flare and its suite of products for our tech docs, as it's quite clear that they developed them for technical writers and with our needs in mind; something that you don't see all that often, even in products marketed to us."
|
Senior Technical Writer, Tormach
"As a software engineer, I often need to update our product documentation using Flare. However it was always a daunting task for me. This course allows me to understand the logic behind Flare workflow and I feel much more confident now."
"Thanks so much for the training. The team here ended each day full of ideas to use Flare and improve their workflow. The training you provided was clear and so helpful and a pleasure to attend!"

"I have been working with Flare since its inception, and I've also taken CSS online courses, yet I still learned a lot from this class with Scott. It was well worth taking this class."
|
LexisNexis

"Scott's courses were very informative but well-paced enough to never feel overwhelming. I found his suggestions for best practices to be especially helpful."
|
Riva Modeling Systems Inc.
"This was my first online course from MadCap Software and I wasn't sure what to expect. The training materials were prepared in an easy-to-follow format and Scott was very knowledgeable in the subject matter. I walked away with many improvements I can make to my current projects and feel more confident in making those changes as well as working with responsive design."

"I just completed a week of training in La Jolla, California using MadCap Software, Inc. It was an amazing class. I can hardly wait to get started using my new skills. A special thank you to Mike Hamilton & his crew for their first class service."
|
Senior Business Systems Analyst, Tri-State
Generation & Transmission

"I've been using Flare for 2+ years, after switching from RoboHelp®, which I used for many, many years. And I totally agree with Riley's comments on product comparison, the awfully disappointing releases of RH after Adobe® purchased it, and his VERY polite comparison of dealing with Adobe® vs MadCap. MadCap sales, support, and training are all excellent. I believe that having a working knowledge of MadCap Flare would definitely help you in your job search. I attended MadCap's online training for new/intermediate users after purchasing the product, and it was very helpful."
|
Technical Writer

STORServer
"I can't thank you enough Scott…it was a great class and exactly what I was looking for. Going from zero/zippo Flare skills or experience, to feeling way more confident now as I start to design our project. THANK YOU AGAIN!!!"

"This course was a great introduction to MadCap. I appreciated Scott's knowledge and honesty about the product, and how he pointed out shortcuts and efficient ways to accomplish tasks using MadCap."
|
FFastFill
"Scott was a GREAT instructor! Online courses can be difficult….but Scott led us through each module efficiently and effectively. He answered all questions and it was fabulous of him to be available after the course, in case we had additional questions. Would definitely take another course if Scott were the instructor…"
"Scott is a brilliant presenter/instructor."

"Scott is an excellent instructor who clearly has extensive knowledge of Flare and its surrounding technologies. He shaped the course to fit the needs of his students, and was fully prepared to answer questions effectively, even if the complexity of the questions were not strictly within the scope of the course itself."
|
MedAvail

"The course gave me the confidence to use these new features and hopefully improve my productivity (and it also increased my confidence in the product)."
|
Cube Consulting

"The course was really well structured. The heavy focus on exercises and the step-by-step manner in which the content was written was really helpful."
|
Cube Consulting