MadCap Central Testimonials
The addition of the new eLearning functionality in MadCap Flare is a game changer for us. We can now leverage Flare's inherent single source capabilities to create presentations with assessments. In conjunction with MadCap Central, Flare now gives us the capability to produce instructor-led, web-based and virtual training using a single solution. The ability to do all training development in Flare without the need to copy content to PowerPoint will cut costs, and improve the quality and consistency of our training products.
STEPHEN J. SAURIOL CPLP | Technical Communications Manager, Saab, Inc.
"

Providing secure password-protected access for viewers and SMEs to our Flare-generated content hosted on MadCap Central has been a game changer for us. We are now more efficient and self-reliant as a team, eliminating dependencies on our internal IT departments.

"
Patrick Fueldner
Tech Lead | Technology Learning Center, Nestlé Information Technology
"

We love MadCap Central because it allows us to do everything within one portal. For us, it has cut out an insane amount of work, and operationally the process has become so much better.

"
Olga Gomonova
Head of Client Enablement | Unqork, Inc.
Read Case Study
"

We work with MadCap Flare and MadCap Central, and we love them! I spend nearly 100% of my work hours in these products, and they have been a life changer for the quality of our documentation, and the end user experience.

"
Philippa Boys
Technical Author | Tikit
"

MadCap Central is excellent for larger teams of writers. It also brings project management and workflow resources, which are essential for efficient management.

"
Luciana Alvear Voigt
Knowledge Management Consultant | Senior Sistemas
Read Case Study
"

MadCap Central is a good collaboration tool, but I wasn't expecting it to grow on our SMEs as much as it has...Now they say, 'Don't send Word documents or PDFs. Just put it in Central, and then we'll look at it'.

"
Casey Schroeder
Lead Content Strategist | 84.51°
Read Case Study
"

We use the output analytics feature in MadCap Central and find it easy and convenient. We use the analytics for all of our MadCap Flare projects, regardless of whether they are hosted with MadCap Central or not.

"
Nigel Longley
Learning Material Consultant | Construction Industry Solutions Ltd (COINS)
"

Hosting my content in MadCap Central worked beautifully and I had zero issues setting up a custom domain which was awesome.

"
Ryan Nicholson
Director of Content and Training | Bullhorn
"

MadCap Central's seamless integration with Flare helps multiple people to share and manage changes to files in a central location. As a result, team communication and content quality have greatly improved.

"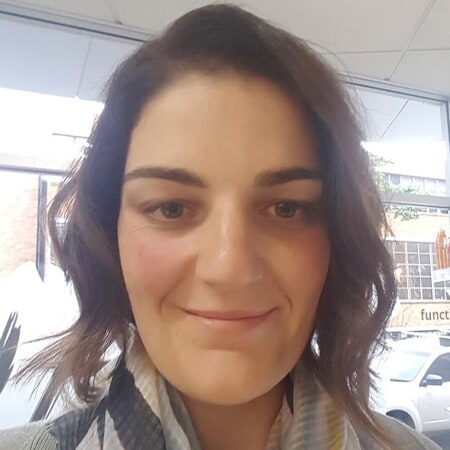 Kate Doherty
L&D Team Lead & Senior Instructional Designer | simPRO
"

Finally, MadCap Central is out with its new review function. The cloud-based editor will make the interaction with Flare a sharp and worthy contestant to web CMS systems. Thank you MadCap Software!

"
Thomas Bro-Rasmussen
Owner | Lokomatik
"

I really like the idea of having a central place where we can see all of our projects and be able to associate tasks.

"
Daniel Lemke
Technical Writer | Thomson Reuters
"

In contrast to CCMS systems, which simply store and manage your content in a central database, Madcap Central tackles the publishing and content delivery aspect of content. Pushing the latest updates to your project online in a quick and easy way gives you many advantages in the context of DocOps and agile. You no longer need to use separate systems for source control, task management, permissions, and other details. It's all contained and managed within one central hub. Overall, Madcap Central provides a much-needed publishing and content delivery solution for tech docs.

"
Tom Johnson
Technical Writer, Blogger | I'd Rather Be Writing
"

My biggest struggle as a manager is managing the production schedule and the individual tasks that rollup into the milestones for deliverables. How do I keep track of what tasks need to be done by when?

"
Jamie Roddy
Manager of Technical Communications | Sabre Corporation
"

Tracking multiple projects with multiple authors in multiple statuses can be confusing and downright challenging. MadCap Central's management dashboard – which is tightly integrated with MadCap Flare – will go a long way toward making project management smooth and efficient.

"
Neil Perlin
President | Hyper/Word Services
"

I have used other source control systems with Flare, and they have each had their challenges. The MadCap Central solution is so easy and works so well – I think it's a no-brainer!

"
Kate Montressor
Senior Technical Writer | SilverPeak, Inc.
"

I just installed Flare and I am loving it! MadCap Central is a game changer.

"
Suroor Aldhalemi
Client Success Consultant | Rubicon International
"

We have been using MadCap Central for some time now and it's a great option for source control. And since we implemented the SME review functionality, Central has improved our efficiency in terms of diminishing the review process time.

"
"

MadCap Central is built on a solid platform and is super intuitive. Combined with the fact that it is cloud-based, you can set it up, train users, and be fully operational in hours (literally).

"
Shahrooz Kamali
Plex Systems
"

I love MadCap Central. The group has been thriving, and my personal productivity–now that I don't have to receive a Word document, clean it up, import it, tear my hair out, clean up the import, and finally publish–has gone way up. It's just made everything easier

"
David Wright
Technical Writer | InfinityQS International