Solutions | Interactive Demos, Screen Captures, Tutorials and Software Simulations
Creating engaging content for your customers and employees is crucial. MadCap Capture and Mimic allows organizations to create and manage multimedia content in one central location.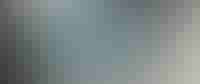 View Site
View Success Story
MadCap Capture is terrific–we can insert text into our screen captures or graphics, and then send that text to our translators to translate without them having to use an actual graphic tool.
Ken Schatzke | Senior Technical Writer, SMART Technologies
Why MadCap Capture and Mimic?
Interactive Demos
Screen Captures
Tutorials
Software Simulations
Videos
Technical Writers
Documentation Managers
Content Strategists
User Assistance Specialists
Technical Publications Managers
Technical Communicators
Streamline Multimedia Content Creation
Maximize Content Reuse for Images and Video
Repurpose multimedia content across projects by applying the same variables and conditions used for text to movies, callouts and images.
"

The power of single sourcing in MadCap Capture and Mimic is fantastic. Being able to use variables, conditions in your call-outs, and being able to translate your call outs is a huge time saver. And it makes your life so much easier.

"
Paul Pehrson
Certified MadCap Flare Trainer & Consultant | DocGuy Training
Easily Create Highly Interactive Content
MadCap Mimic helps organization easily create visual assets – interactive movies, eLearning videos, simulations, presentations, tutorials – so users can digest information.
"

We are making tutorial videos based on what customers are searching for. Using MadCap Mimic really takes our online Help to the next level.

"
Stefan Steinbauer
Head of Documentation and Translation | Tricentis

SUCCESS STORY
SMART Technologies, Interactive Display Innovator, Relies on Single-Source Publishing of MadCap Flare to Speed Delivery of a Responsive HTML5 Support Site and PDF Guides
REREAD CUSTOMER SUCCESS STORY