Component Content Management System for Technical Documentation
Our secure cloud-based project management software provides organizations and teams with an integrated authoring, project and content management system designed to streamline the entire content development lifecycle.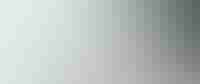 MadCap Central's seamless integration with Flare helps multiple people to share and manage changes to files in a central location. As a result, team communication and content quality have greatly improved.
Kate Doherty | L&D Team Lead & Senior Instructional Designer, simPRO
Why MadCap Central?
From enabling efficient document management across the enterprise to providing cutting-edge publishing capabilities for your web content, our cloud-based solution is here to help. Discover how our complete content management solution can streamline content creation and delivery, replace your expensive, traditional CMS, and facilitate team collaboration throughout your workflow below:
Upload and Import MadCap Flare Projects
Assign User Permissions
Organize and Communicate with Teams for Efficient Project and Document Management
Streamline Contribution and Review with SMEs
Create and Manage Tasks
Host Websites with Custom Vanity URLs
Automate, Manage and Publish Builds for Digital Content
Technical Writers / Content Creators
Subject Matter Experts
Documentation Managers
Technical Publications Managers
Technical Communicators
Get the Convenience of the Cloud without Sacrificing the Power of Desktop Authoring
Manage Your Projects and Content in the Cloud
Share digital assets across projects and users to simplify content management and development. Plus, take advantage of our built-in source control, user and project task management tool, customizable project dashboards, and more.
"

I really like the idea of having a central place where we can see all of our projects and be able to associate tasks.

"
Daniel Lemke
Technical Writer | Thomson Reuters
Eliminate Non-Integrated Project Management Tools
Eliminate spreadsheets and other non-integrated business processes or project management software and shift to a convenient digital experience by tracking and managing your projects with MadCap Central.
"

My biggest struggle as a manager is managing the production schedule and the individual tasks that rollup into the milestones for deliverables. How do I keep track of what tasks need to be done by when?

"
Jamie Roddy
Manager of Technical Communications | Sabre Corporation
Streamline Your Contribution and Review Process Across the Enterprise
Subject matter experts do not need to download and install any project management tool or software platform. The contribution and review workflow is simple, completely integrated and takes place in the cloud based CMS platform.
"

We have been using MadCap Central for some time now and it's a great option for source control. And since we implemented the SME review functionality, Central has improved our efficiency in terms of diminishing the review process time.

"
Rosa Davis
Documentation Manager | AXS
Securely Host and Publish Your Web-based Content Quickly and Easily
Content creators can now eliminate the need for IT resources and easily publish digital content to a highly scalable, secure cloud-based build server.
"

You no longer need to use separate systems for source control, task management, permissions, and other details. It's all contained and managed within one central hub. Overall, MadCap Central provides a much-needed publishing and content delivery solution for tech docs.

"
Tom Johnson
Technical Writer, Blogger | I'd Rather Be Writing
Featured Customer Success Stories and Resources

Blog Post
MadCap Central: A Review for Companies Delivering Technical Communication Services
Read Blog Post


SUCCESS STORY
Field Service and Job Management Software Provider simPRO Delivers Modern Help Website Using MadCap Flare and MadCap Central for Authoring, Content Management, and Publishing
Read Customer Success Story