New Frame Editor Enhancements, Including Live Preview for Improved Usability
Live preview integrated with the Frame Editor allows for seamless review and playback with synchronized audio during the editing process. It is now easier and faster than ever to enhance and polish movies on the fly.
Add Smooth, Professional Transitions to Your Videos with Keyframe Support
New keyframe support allows you to add transitions to a variety of parameters, including the background color, opacity, position, size, rotation and text of an object.
Keyframe transitions can be applied to:
Background Color
Rotation

Greater Control of Frames, Objects and Audio with the Newly Integrated Properties Window Pane
Easily toggle between property types – Frames, Objects, Sounds, Keyframes and Effects – in both the Frame Editor and Timeline.
Working with Teams? Share Palettes for Consistent Project Development.
Save palettes to a common location, such as a network drive, and allow team members to access the same palette for consistent projects.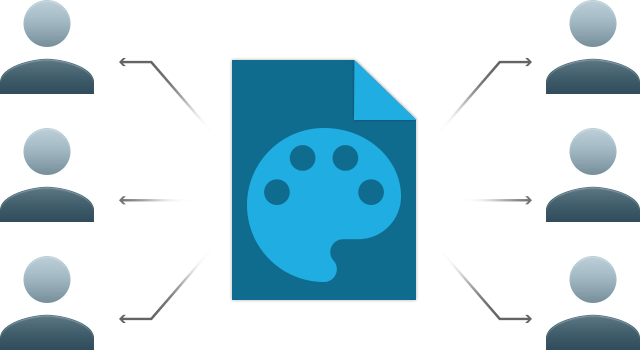 Enhanced Design and Editing Experience with Timeline
Window Pane
A new Timeline window pane has been completely redesigned for improved usability and video editing performance.
Timeline views include:
New Video File Format Support, Access to Video Services
You can now insert Windows Media Video (WMV), WebM or MPEG-4 (MP4) video files into your Mimic movie project. Completed videos can be uploaded to YouTube® and Vimeo® with a just a few clicks.

Additional New Features
Spellcheck
Quick Launch Bar
Auto-Size Objects to Fit Text
FIPS Compliance
Object Properties–Apply to All
Object Rotation
Keyboard Shortcuts
New Start Page
Clipping
Font Enhancements
Object Ribbon Redesigned
Preview Mode