Cutting-edge technical authoring and publishing for today's technical writers and content developers.
Why Are So Many Companies Making the Switch?
Whether migrating from DITA-based applications, legacy tools such as FrameMaker®, or are cutting the use of Microsoft® Word – organizations are reinventing their documentation with MadCap Software. MadCap Flare offers a high return on investment, scalability for enterprise teams, world-class technical support and certified training programs to get your team up and running in no time. Streamline your content delivery with today's leading authoring, publishing and content management solution.
To learn more about MadCap Flare, read the following resources – including case studies, transition guides and testimonials from users who made the switch – and download a free trial to test for yourself.
No More Workarounds
Packed with features, MadCap Flare lets you work smarter, faster and improve the quality of your documentation.

Single-sourcing
Enjoy greater consistency, accuracy and delivery of your documentation by creating, managing, and publishing into multiple formats from a single source.

Team Collaboration and Content Management
Easily incorporate document contributions from others and send and receive topics for review and feedback. Seamless integration with industry source control systems.

Topic-based Authoring
Through advanced topic-based authoring capabilities, maximize content reuse and eliminate content duplication. Topics can be created from templates, or automatically created by importing from existing sources.

Multi-Language Support and Localization
Built to be translation-friendly, Flare includes full Unicode support for double-byte Eastern and Western Europe languages, right-to-left language support for Persian, Hebrew and Arabic and double-byte Asian languages. Plus, integration with MadCap Lingo for streamlined content translation.

Leverage Existing Content
Leverage and reuse existing content created in Adobe® FrameMaker® (.fm, .mif, .book), Microsoft® Word™, HTML/XHTML, RoboHelp®, HTML Help projects and DITA.

Multi-Channel Publishing
With unparalleled publishing capabilities, Flare can publish content to a variety of formats, including print, online, desktop and mobile.

Maximum Content Reuse
Improve authoring efficiency and consistency through the use of conditional text, variables, snippets, and more.

Cross-Product Integration
Take advantage of tight integration across MadCap Software's entire product line of XML-based software applications.
Cloud-based Content Management with MadCap Central
MadCap Central is a powerful cloud-based content management system that integrates with MadCap Flare, allowing you to easily create, manage and publish content from a central user interface. By combining MadCap Flare's desktop-based content creation and authoring power with MadCap Central's cloud-based project and task management, build automation and management, user permissions, team collaboration and more – you get the best of both worlds without sacrificing features, functionality or performance.

Ellie Mae, Leading Cloud-Based Solutions Innovator for the Mortgage Finance Industry, Replaces Microsoft® Word and Adobe® FrameMaker® in order to Streamline and Deliver Modern HTML5-Based Online Help
The overall process is just so much more efficient using Flare; what used to take days at a time can now be completed in a matter of minutes. This is a huge plus since we have to maintain both our new and existing documentation.

Scott Simpson
Director, Technical Publications,
Ellie Mae
Ready to Make the Switch from Adobe®
RoboHelp® or FrameMaker®?
Contact Us to Learn About Our Special Competitive Upgrade Pricing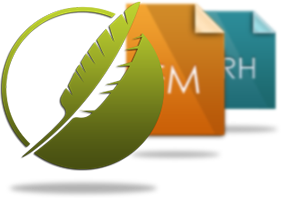 We moved from FrameMaker® to Author-it®, but were not very happy with the way Author-it "locks" your files in the system in its own code-propriety format. We wanted something (file format) that is more transparent and easy to use. We then moved to MadCap Flare, and we are very glad that we took this decision. For few of our products that have 30,000+ files, our build times have come down from a staggering 16-24 hour in AIT to a meager 20-30 minutes. Flare is the simplest and the best thing in market now, according to my experience.
Sachin Shimoga
Senior Manager, Technical Publications,
Ixia Technologies
I have almost twenty years of experience in technical writing. I've used RoboHelp® HTML, Author-IT®, and every other publishing and content management software under the sun. My advice, go with MadCap Software. It is the only software that I know of that is focused on the technical writer and their needs. If I had a choice on any future projects, I would only choose MadCap Flare. I am not affiliated in any way with this company. I've just used their product for a number of years and it keeps getting better all the time. They have the tech writer's back.
Katie Roberts
Independent Contractor,
ZELTIQ
Single-sourcing has been my elusive holy grail for ten years. I tried FrameMaker® with WebWorks, I tried RoboHelp® with Word, and it wasn't until Flare's output to print that I finally got good results without a lot of hassle.
I highly recommend MadCap Flare. The staff that created RoboHelp® created MadCap Flare. They are a focused, technical writer specific group. They have excellent customer service and their fees are much less than some of the alternatives. From basic content management and generation to translation management, they have it covered. I am not associated with this company in any way, I am friends with people who use it and one friend who works for the company. I have converted RoboHelp® content to MadCap Flare. It is so much easier than any other software app that I've used.
Katie Roberts
Technical Writer/Editor
Telling the difference between things created in Flare as a PDF and FrameMaker® as a PDF will be hard to do. If I were setting up a shop today, I wouldn't look much further than Flare. I think it is hands-down the best all around tool for doing one-stop writing and publishing.
Wayne Brisette
Technical Writer
Flare is much easier to use, more intuitive and more powerful (and it seems more reliable and flexible) than any of the tools I have used so far, and I've used quite a lot.
Donagh Brennan
Technical Writer,
Tektronix
Using two different tools was a complicated way to publish content, and I began reading about a new generation of single-sourcing solutions that could handle both my print and online needs.
I've been a struggling RoboHelp® user since version X5. If you're looking for a robust, yet easy-to-use RoboHelp® replacement, you've come to the right place!
Copyright © MadCap Software, Inc., and its licensors. All rights reserved. Other marks are the properties of their respective owners.
Ready to Get Started?
Our 30-Day Trials are Free and Fully Functional.