Cutting-edge technical authoring and publishing for today's technical writers and content developers.
Why MadCap Flare?
Single-source authoring and multi-channel publishing streamlines content delivery, cuts project time, increases productivity, improves consistency, reduces support calls and lowers localization costs.
the problem
Traditional Publishing Workflows Are Grossly Inefficient
Managing individual Word documents with copy and paste for content updates is a tedious process and introduces errors
Maintaining consistency is nearly impossible
Inability to get your content online so that it is searchable for your users
Difficult to match company style guidelines and branding
"Being able to publish different versions of our content to multiple outputs from a single source with MadCap Flare has been the biggest benefit for us. Because we're much more efficient, the amount of accurate, quality content we produce now is much greater."
GIDEON BEHRENSMEYER
Technical Writer | Sisense
VIEW CUSTOMER SUCCESS STORY
the solution
Topic-Based Authoring Is the Most Efficient Approach to Content Development
Topic-based authoring allows you to split your documents into smaller chunks; Micro content authoring allows you to create even smaller pieces of content, or repurpose existing topics or snippets for use as micro content
Re-build your docs from a shared pool of content and reuse common content through your deliverables
Improve consistency and content accuracy, shorten ongoing content maintenance cycles
Make your documentation an extension of your brand while also improving overall user experience and increased ticket deflection with improved self-Help
Key Advantages of Single-Source Authoring
Multiple Versions
Generate different variations of documents, websites and guides from the same source files
Update content in one location instead of multiple documents, for automatic updates across your deliverables
Create documents for multiple audiences from the same source files:
Beginner and Advanced Guides
Policy and Procedure Manuals (based on city, region or country)
Employee Handbooks (Exempt and Non-Exempt, Full-Time and Part-Time)
Multiple Output Formats
Generate the same content (or similar) in a variety of output formats including HTML5, PDF and Word
Control the presentation and content for different outputs using CSS and Page Layouts
Responsive output for mobile devices (different screen sizes)
Multiple Languages
Translations are clearly linked to the same source code
Reduce costs by translating less content (rather than multiple documents)
Flare supports Unicode language characters, double-byte Asian languages and Eastern European languages, as well as bi-directional language authoring and publishing including Hebrew, Arabic and Persian.
Fully-integrated translation workflow with MadCap Lingo
"This project wouldn't have been possible without Flare's amazing single-source functionality. With Flare, it's really easy for one person to write, go through changes, and manage the whole thing. As a result, the content we're producing is worlds ahead of what we were doing before."
JOE BLEASDALE
Training Manager | disguise
VIEW CUSTOMER SUCCESS STORY
Advanced Authoring and Single-Sourcing Features of MadCap Flare
Single-sourcing is the practice of re-using common content throughout your documentation deliverables.
Topic-based and micro content authoring
Save time by using advanced topic-based authoring features to maximize content reuse and publish to multiple deliverables and outputs. Micro content is short, concise information that stands alone, maximizes and expands re-use of content beyond topic-based authoring, and is easily consumable by machine learning and AI applications.
CSS
Cascading Style Sheets control the formatting and look and feel of your content.
Conditions
A condition can be applied to different areas of your content so that some sections show up in some of your outputs but not in others.
Snippets
A snippet can contain text, tables, images or anything else in a normal topic and acts like a miniature topic or a topic within a topic.
Variables
A variable is a brief, non-formatted piece of content, usually used for text such as company name, version numbers or dates.
Images and videos
Single-source images and videos using MadCap Capture and MadCap Mimic, integrated multimedia applications that are included with Flare.
Learn More
Advanced Multi-Channel Publishing Features of MadCap Flare
Multi-channel publishing allows you to publish your content to many different output formats from a single project.
Multiple Output Formats
Publish your content to popular formats including HTML5, PDF, Microsoft® Word, Clean XHTML, EPUB, and Eclipse Help; as well as legacy output types such as WebHelp and DITA.
Responsive Web Design
Flare utilizes responsive web design that automatically adjusts the display of your content depending on the device. Create stunning HTML5 web content that is user-friendly, easy to navigate and visually impressive for your end users.
Page Layout Support for High-end Print
Flare offers advanced capabilities for high-end print publishing needs, including CMYK support, OpenType Fonts, vector graphic support and more.
Repurpose Content Anywhere
Repurpose and publish content to other platforms such as Salesforce and Zendesk using the MadCap Connect for Salesforce plugin or the MadCap Connect for Zendesk plugin and the Clean XHTML output.
Improve User Experience
Modern responsive design combined with rich multimedia provides an interactive web and mobile experience with easy-to-navigate content.
Publish Professional Content with Ease
Built-in project templates make it easy to create professionally designed print brochures, online Help, knowledge bases, support sites, eBooks, and more without the need for any additional CSS development or creative resources.
Learn More
"MadCap Flare's topic-based authoring has saved us hundreds of hours per year. We can now get new content out to production within hours of coming up with an idea simply by copying and pasting the TOCs and mixing in existing content."
EYAL TRAITEL
Vice President of Technical Operations | Reduxio Systems
READ ROI SUCCESS STORIES
Streamline Content Delivery with MadCap Flare
Common Use Cases
TECHNICAL DOCUMENTATION
Online Help
User Assistance
Installation and Quick Start Guides
API and SDK Documentation
HUMAN RESOURCES AND POLICIES
Employee Handbooks
Policies & Procedures
Corporate Intranets
Administrative Documentation
Compliance Documents
LEARNING & DEVELOPMENT
Training Manuals
eLearning Guides
Internal Development Documentation
Learning Centers
TECHNICAL SUPPORT
Knowledge Bases
Support Portals
Troubleshooting Documentation
INSTRUCTIONAL DESIGN
Instructor and Student Guides
Participant Guides
Instructional Materials
TECHNICAL ENGINEERING
Illustrated Parts Catalogs
Maintenance Manuals
Programmer Guides
MEDICAL
Medical, Regulatory and Compliance Documents
CORPORATE
Proposals, Contracts, Reports and Audit
Marketing and Corporate Communication Documentation
Switching From a Legacy Tool?
Packed with cutting-edge features and functionality, MadCap Flare lets you work smarter, faster and improve the quality of your documentation. Our comprehensive resource center includes case studies, testimonials, transition resources and more.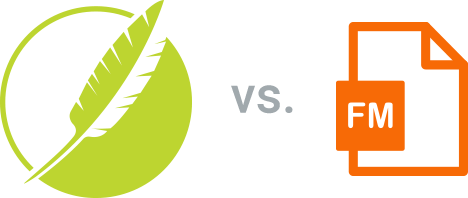 Flare vs. FrameMaker®
view the guide
Flare vs. RoboHelp®
view the guide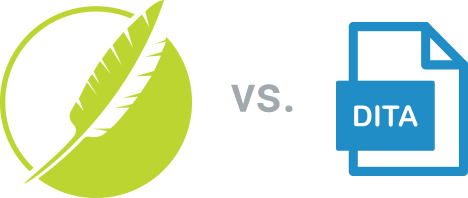 Flare vs. DITA
view the guide
Case Studies on Making the Switch
Learn how companies are using MadCap Flare to increase productivity, reduce project time and improve the quality and consistency of their content.
READ CASE STUDIES
Leverage Your Existing Legacy Content
Learn how easy it is to import your existing content, whether from popular content types such as Microsoft® Word or legacy content types such as FrameMaker®, with these free resources.
View Resources
Cognex Switches to MadCap Software to Deliver a Searchable Knowledge Base, Multiple PDF Guides in Eight Languages, and Modern Documentation Website
Learn More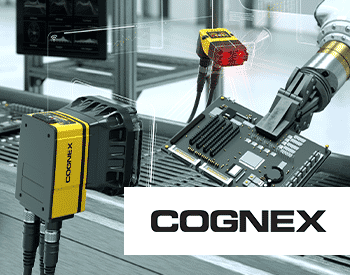 Flare as a Content Management System
MadCap Flare offers a robust, cost-effective alternative to traditional content management systems, giving you the ability to easily create, manage and publish content from a central user interface.
Learn More
Ready to Get Started? Upgrade Your Content Development Workflow with MadCap Flare.
Contact us today to schedule a demo or learn more about upgrade options.