Cutting-edge technical authoring and publishing for today's technical writers and content developers.
Multi-Channel Publishing with MadCap Flare
MadCap Flare allows you to publish output to a variety of formats, including responsive web, print, desktop and mobile formats. By drawing from a common set of source files to generate and publish output in multiple formats, you can ensure your content is accessible to end users, wherever they are, and however they prefer to consume the information.
Online Output
Flare's online output capabilities include a variety of web-based formats, including responsive HTML5.
Online Output
Responsive HTML5
HTML5 is the recommended online format in Flare. Responsive output is essentially "smart" output, and can be used to display content on mobile devices such as tablets and smartphones. When you generate HTML5 targets, the output display changes depending on the size of your browser or device you are using.
Features include:
Google-style search results and display
Frameless output for improved search engine optimization
Automated XML sitemap generation
Improved accessibility with screen readers (Section 508 and WCAG)
Topic-level metadata tag descriptions
Customizable design to match any existing website or portal
Topic URL paths displayed in browser for easy sharing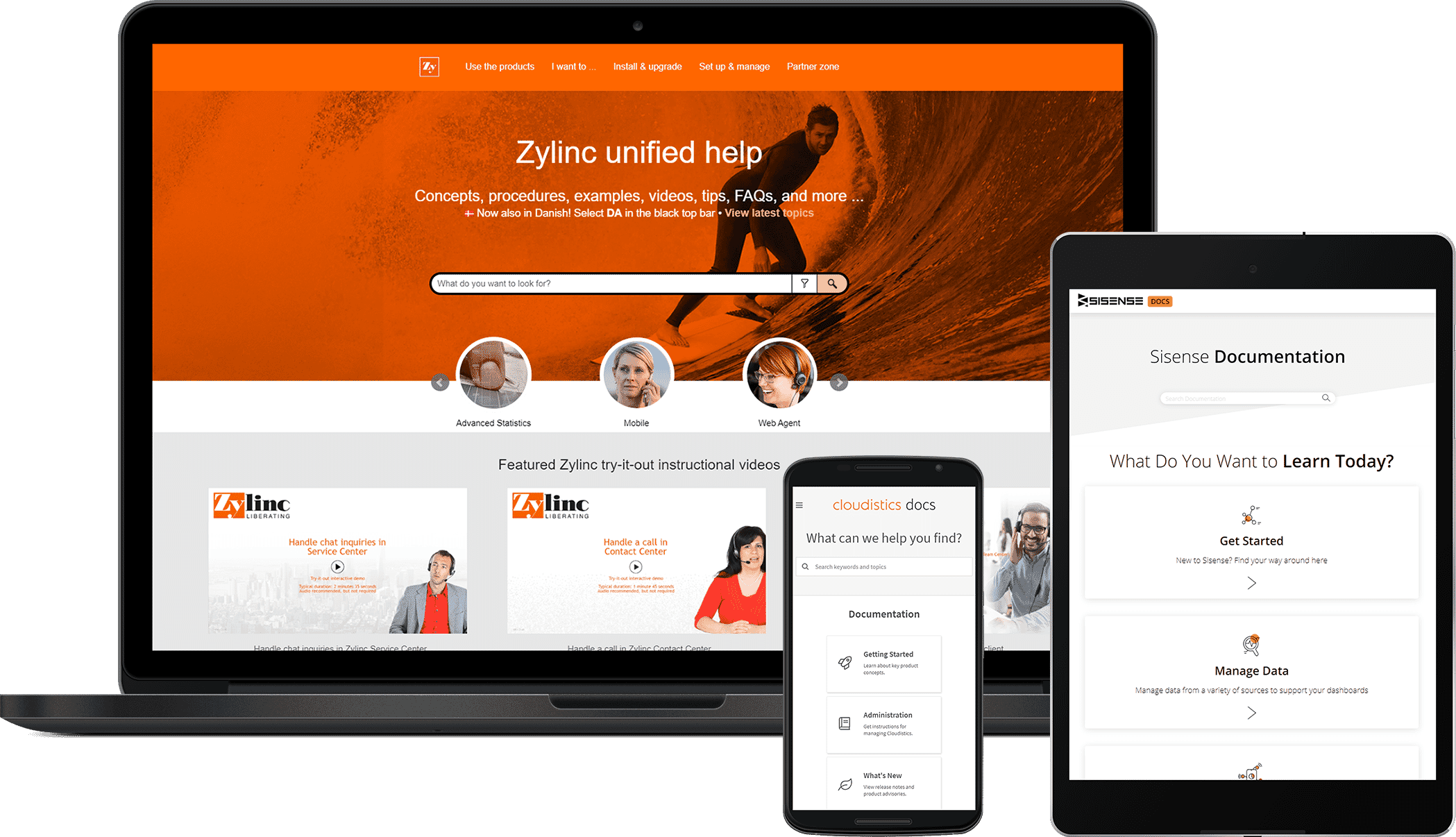 Additional Online Outputs
Additional Online Output
Clean XHTML
Clean XHTML produces basic HTML files that are free of MadCap-specific tags and not dependent upon other MadCap-generated files. The output does not include any skins, search, navigation, or other extra features; it is simply your single-sourced content. This allows you to re-purpose your output in many flexible ways. For example you can embed the output files into other applications, such as project management tools, wikis, or eLearning systems.
Repurpose and publish content to Salesforce and Zendesk using the MadCap Connect for Salesforce plugin or the MadCap Connect for Zendesk plugin and the Clean XHTML output.
Additional Online Output
Eclipse Help
The Eclipse Help output type is designed specifically for content developers who want to use Flare to author an Eclipse Help plugin. A plugin lets you extend the existing Help contents that come with the Eclipse Integrated Development Environment (IDE). It requires an additional installation of the latest Java Runtime Environment (JRE) and Java version. This output type is particularly useful when you want to create dynamic, searchable content that integrates into your Eclipse environment as a platform plugin.
Print Output
Flare offers all of the advanced features you expect in a high-end, XML-based print publishing application such as:
Complex auto-numbering for volumes, sections, paragraphs, and pages
Complex page layouts including graphics, headers, footers, and multiple columns
Full CSS support
Multiple page layouts
Multiple document outlines in one project provide as many outputs as you need
Variables and snippets
Dynamically adjust page numbers to next or previous, above or below, using smart cross-references
Enhanced image compression options
Clean XHTML produces basic HTML files that are free of MadCap-specific tags and not dependent upon other MadCap-generated files. Support for import and export of FrameMaker®, Microsoft™ Word, DITA, Plain HTML, XHTML and more
Support for import and export of FrameMaker®, Microsoft™ Word, DITA, Plain HTML, XHTML and more
Global Project Linking — share and update common elements across multiple projects
Auto-generated glossary, index, and TOC proxies for new print targets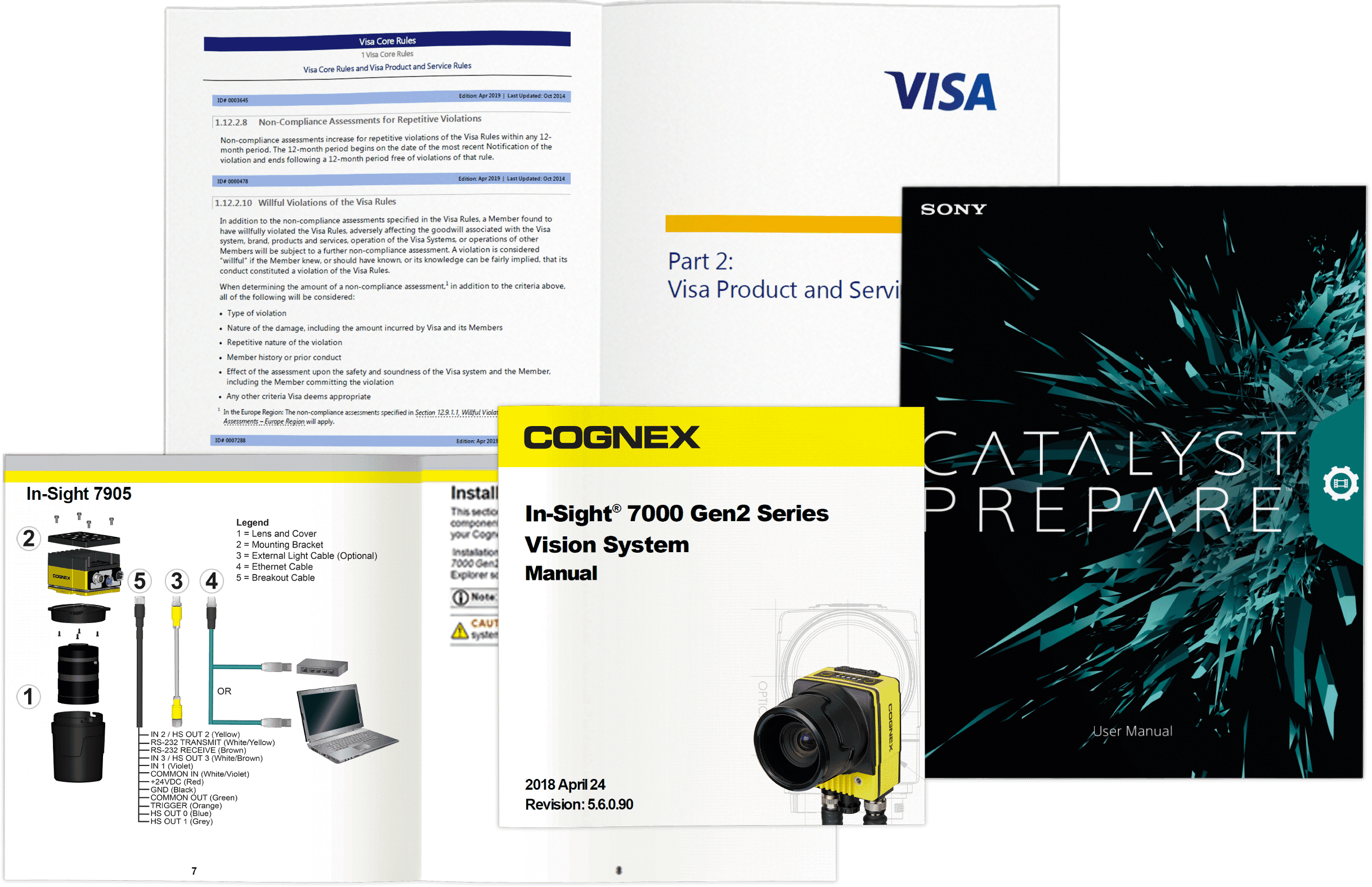 print output
Adobe® PDF
Native PDF support and a built-in PDF Engine allows for direct to PDF publishing from Flare. Short for "Portable Document Format", PDF is an open file format created by Adobe®. PDF files represent two-dimensional documents in a device-independent and resolution-independent fixed-layout document format.
print output
Microsoft® Word
Output can be exported to Microsoft® Word in DOCX, DOC, PDF, or XPS format.
EPUB
The EPUB format is developed and maintained by the International Digital Publishing Forum (IDPF). EPUB is sort of a hybrid format. The output is designed to be viewed electronically; in that way, it is like an online format. On the other hand, its structure is like a book or manual; in that way, it is like a print-based format. In fact, you can follow many of the same steps for creating EPUB output that you would follow for producing a PDF.
HTML Help
This is an HTML-based Help format that runs on Windows 32-bit platforms and requires Internet Explorer on the end users' systems. Use HTML Help to create Help for Windows desktop applications.
Deprecated Outputs
Note these outputs are no longer supported and could be removed from the application at any time.
DITA
Darwin Information Typing Architecture (DITA) file content is supported in MadCap Flare. DITA is an XML-based markup language with its own schema for authoring, producing, and delivering technical information. It is a standard of the Organization for the Advancement of Structured Information Standards (OASIS), and it consists of a set of design principles for creating "information-typed" modules at a topic level and for using that content in various delivery modes. In Flare, you can generate output that produces DITA files.
WebHelp
This is a Web-based Help format that can run on almost any browser or platform. Use WebHelp to create Help for the Internet or an intranet, as well as for desktop applications.
WebHelp Plus
Identical to the regular WebHelp output, however, WebHelp Plus is designed to work on a Web server running Windows XP or Windows Server 2003, as well as Microsoft® Internet Information Services (IIS), ASP.NET, and Microsoft® Indexing Service. The benefit of publishing WebHelp Plus output is that you and your users can take advantage of some advanced features, including searching of non-XHTML content, faster server-side search, and automatic runtime merging. With WebHelp Plus content from legacy documents such as Microsoft and PDF in your search results.
Ready to Get Started?
Our 30-Day Trials are Free and Fully Functional.