It's no secret that we're always looking to give our customers the most effective cutting-edge technology when it comes to our suite of tools. With the release of MadCap Lingo 9.0 earlier this year, we made it easier than ever to manage your translation workflow. Today, we're very happy to announce MadCap Lingo 9.5 is now available, adding several new features and enhancements.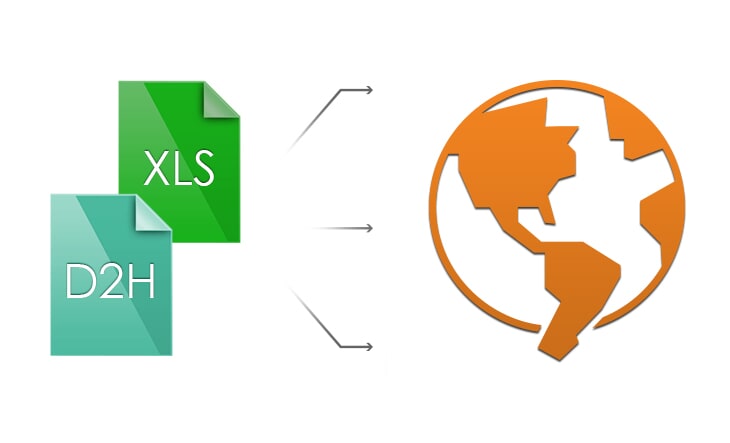 New features in this update include:
Microsoft® Excel® Support

Import Excel® files (XLS and XLSX)
Add Excel® files to an existing project
Apply filters to imported Excel® files to select the content available for translation

Doc-to-Help Project Support

Import all project elements including topics, images and variables
Export translated content back into Doc-To-Help

SQL File Support

Translate SQL expressions (i.e., the text entered into the SQL database)

Properties File Support

Support for the .properties file extension
Used mainly to store configurations in Java resource files

Ranked Translation Memories and Termbases
Bug fixes and more
To read more about the MadCap Lingo 9.5 additions, visit the What's New Help topic here.
Free Live Webinar Presentation on Doc-To-Help Integration
For those of you looking for a more in depth overview of the workflows and capabilities you can accomplish using MadCap Lingo and the new Doc-To-Help import support, we have an upcoming webinar scheduled for Tuesday, September 15th at 8:00 AM PDT.
Using MadCap Lingo to Manage Your Doc-To-Help Localization Workflow
MadCap Doc-To-Help offers rapid authoring and publishing capabilities using Microsoft® Word™ to create online help, policy & procedure guides, eBooks and more. With the addition of Doc-To-Help import support, MadCap Lingo can now be used to significantly improve your translation efficiency and reduce translation costs with translation memory support, terminology management, detailed reporting capabilities and more.
Join Jose Sermeno, MadCap Software Product Evangelist, as we walk you through an overview of MadCap Lingo and how it can be used to streamline the translation and localization of your Doc-to-Help content. We'll cover the steps you'll follow when sending and receiving files for translation, generating quality assurance reports, and creating key translation assets such as a translation memory, which stores translated content for future use.
Our full webinar schedule can be found here.
Get Started on a Free 30 Day Trial
As is the case with all of our tools, you can download a free fully-functional 30 day evaluation. Also available to you is a private demo for you or your team with one of our software engineers. Get a hands-on overview and discuss workflows and implementation steps for your organization.
Free 30 Day Trials:
https://www.madcapsoftware.com/downloads/
Request a Private Demo:
https://www.madcapsoftware.com/demo-request/
We hope you enjoy this latest update!