Cutting-edge technical authoring and publishing for today's technical writers and content developers.
MadCap Flare 2019 vs. Adobe® FrameMaker® 2019
Our comprehensive guide helps you understand the key differences between MadCap Flare and Adobe® FrameMaker®. View the chart below to compare features such as authoring, leveraging existing content, team collaboration, and more.
This detailed functionality comparison has been prepared by MadCap Software. The views, opinions and feature comparisons expressed in this document are based solely on MadCap's evaluation and understanding of the FrameMaker® product, reviews from customers and other publicly available information available at the time of preparing this document.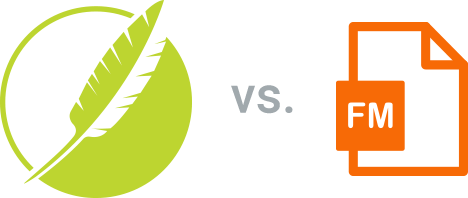 MadCap Flare
Adobe® FrameMaker®
Download Size

~572 MB

~2.21 GB

Install Disk Requirements

2.2 GB

7.64 GB

Agile Release Cycle and Updates

MadCap Software releases major new updates for MadCap Flare multiple times a year. Agile development allows for more releases, updates and bug fixes on a more frequent basis.

Based on history, Adobe® typically only has a major release every 18 - 24 months (fewer and less frequent updates often make it difficult to support newer technologies such as OS and web browser updates as they become available).

Topic-Based Authoring

(Maximize Content Reuse)

Flare is designed from the ground up to be a topic based single-sourcing tool that focuses on maximizing content reuse, authoring efficiency and multiple outputs from the same source.

Unstructured FrameMaker® was developed over 25 years ago to follow a "chapter-based" authoring model and is not designed for maximum content reuse and advanced single-sourcing techniques.

True Multi-Channel Publishing

With Flare, you can maintain your source and output to many different output types without having to purchase a suite of tools. There are no limitations on the number or variations of the different targets available.

PDF
DOC, DOCX
WebHelp
EPUB
MOBI/Kindle

DITA
CHM
WebHelp Plus
Responsive HTML5
Clean XHTML
Eclipse Help

Even though FrameMaker® can now generate multiple outputs with limited options and settings, it is still limited to one of each type of output. Managing the settings and appearance between variations is limited and can be cumbersome. There is no visual representation on what is different or how many variations of an output type there are.
Advanced Single-Sourcing

Flare was built with single-sourcing and topic based authoring as the focus, with an entire feature-set revolving around single-sourcing and content reuse in one tool:

Unlimited TOCs
Unlimited Targets
Snippets
Conditionals
Snippet Conditions
Snippet Variables
Variables
Tags
Glossary Sets
And much more...

Although FrameMaker® does have some features for content reuse, it is based of a "chapter-based" authoring paradigm. Its unstructured mode cannot take advantage of the reuse strengths that modern topic-based authoring paradigms allow.

Reports and Project Analysis

Flare not only offers a large number of free 'static' reports for users, it also provides a set of 'dynamic' reports. The errors or warnings in these reports can be double-clicked to open the topic with the error or warning message selected. Some of these reports in Flare include:

Broken Hyperlinks
Topics not in Index
Topics not in TOC
Unused files
And many more...

FrameMaker® only offers a few of 'static' textual reports. Other reports are available via Distiller on output, but any real reporting that is needed will have to be done using third-party tools.

In-depth Project Suggestions, Clean-up and Reporting

MadCap Flare now has a ribbon called Project Analysis that will analyze projects and provide more "dynamic" reports to help you troubleshoot your projects.

Project Analysis Scans go well beyond just reporting; it finds and helps correct critical issues, makes suggestions for content reuse, helps clean up redundant formatting, styles and much more.

Adobe® does not offer an advanced analytic tool for their authoring products.

Shared Network Projects

Flare gives you the flexibility to store your projects on shared network drives as well as locations on other local hard drives. You will be able to author, generate outputs, etc. on these projects as you would if they were stored locally.

FrameMaker® can open and edit its files from network locations but it has been reported to be problematic. There can be errors and crashes with the files as well as saving outputs, etc.

Templates Designed for Single-Sourcing

If you need samples or a project to get you started, Flare includes several templates that are specially designed to increase efficiency. Each is designed with a specific output (or multiple outputs). Choose from Knowledge Base, Online, Online and Print, Policies and Procedures, User Guides, Product Fold-outs and many more...

FrameMaker® offers only basic samples that are mostly Print-centric.

Translation & Localization Workflow

(Streamline Translation and Multi-Language Publishing)

Flare Project files are entirely in XML so you can send your entire project off to be translated, not just the output. Since all of the project files are XML, you can easily use any existing translation process and any common translation tools, or you can use MadCap Lingo to facilitate and streamline translation.

MadCap Lingo is a powerful, easy-to-use translation environment tool (TMS) designed to assist technical writers, documentation specialists and professional translators in the translation and localization process.

Flare also offers a Project Export Feature that allows you to export a project based off of, a target, condition, file tag and more. This allows you to send only the files off that are marked for translation or used in a specific target.

To the best of our knowledge, Adobe has no product similar to MadCap Lingo nor does FrameMaker® integrate with any third party translation memory tool to the same extent as Flare, MadCap Lingo and Project Packager.

Animated Tutorials/Demos

Full integration with MadCap Mimic. Tutorial and demo files created with Mimic can be used in Flare projects and they can share Flare project attributes, such as Variables or Conditional Tags. If you need to customize your documentation for multiple customers, you can create a variable called "Customer Name". This variable can be used in your Flare content and can also be used in your Mimic built tutorial/demo files. When it is time to publish documentation for "XYZ Corp" you do a simple variable definition once. Both your Flare content and your Mimic content are automatically updated for that customer.

Supports Captivate movies. The integration between the two is limited. There is no support for project or build variables.

Micro Content Authoring

Built in micro content editor allows authoring and reuse of existing content to create new machine and AI-ready micro content.

FrameMaker® does not offer micro content authoring abilities.

CSS Variable Support

Flare fully supports CSS variables to help improve stylesheet readability and ease of use when making updates.

FrameMaker® has no such support.

Salesforce® Knowledge

Ability to publish directly to Saleforce® Knowledge and Lightning using the MadCap Connect plugin for Salesforce®.
The plugin also offers multilingual support.

FrameMaker® has no such support.

Zendesk Help Center

Ability to publish directly to Zendesk Help Center using the MadCap Connect plugin for Zendesk. The plugin also offers multilingual support and Zendesk theme support.

FrameMaker® has no such support.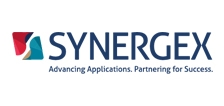 Synergex Replaces Adobe® FrameMaker® with MadCap Flare to Speed Development and Delivery of Interactive, HTML5-Based Technical Documentation
"In the past when software was released, it took us at least two weeks to generate and publish the online version of the doc. Now, with Flare, we can quickly build the latest documentation."

Matt Linder
Senior Information Developer | Synergex
Read The Success Story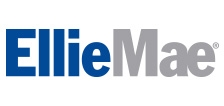 Ellie Mae Streamlines Delivery of Modern HTML5-Based Online Help By Replacing Microsoft Word and Adobe FrameMaker® with MadCap Flare
"We've been really happy with the results of using MadCap Flare to reinvent our online Help. It was everything we had hoped for. Now, any time a professional colleague asks what authoring tool we use, we point them to Flare."

Scott Simpson
Director, Technical Publications | Ellie Mae
Read The Success Story
A New Perspective on Migrating from FrameMaker® to Flare
Presented by former Adobe® FrameMaker® Product Manager and industry expert Maxwell Hoffmann, this webinar covers some of the high-level benefits of developing and managing content in MadCap Flare from a FrameMaker® user's perspective. Maxwell has over 20 years of FrameMaker® experience and has spent the last 90 days in a deep-dive exploration of Flare. His discoveries, and new insight, may be surprising even to some of the most veteran Flare users.
Watch the Recorded Webinar
"Once you have moved from FrameMaker® to Flare (or another XML topic-based tool), you won't ever want to open a FrameMaker® project ever again."
André Vanderschueren
ASTeC
Ready to Get Started? Upgrade Your Content Development Workflow with MadCap Flare.
Contact us today to schedule a demo or learn more about upgrade options.