Resources
Get up to speed on the latest tips and tricks in technical communication. Browse our library of webinars, videos, white papers, and more.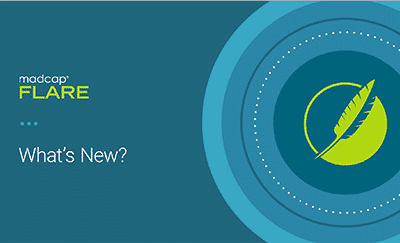 What's New in Madcap Flare 2019 r2
Watch the video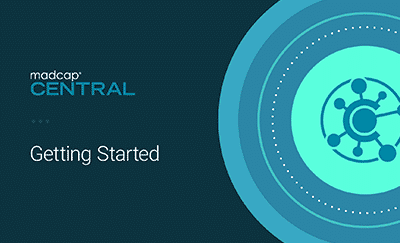 Getting Started with MadCap Central
Watch the video
All Videos & Tutorials
From tutorials, overviews to new feature information — follow along with our videos and tutorials to make the most of your next project.
View All Videos
Upcoming live webinars
Take advantage of free live webinars presentations conducted by industry experts.
View All Upcoming Webinars

Contextualizing Content – Today and Tomorrow
Apr 2, 10:00-11:00 am (Pacific Time)
Presented By:
Neil Perlin, Certified Flare Trainer and Consultant | Hyper/Word Services
Sign Up Now
Recorded Webinar Archive
Miss one of our webinars? You can access them anytime in our free webinar archive.
View all recorded webinars
MadBlog
News, tips and insights from the leader in technical communication and content development.
view the blog
MadWorld Conference
Learn more about The Premier Technical Communication and Content Strategy Conference held in Austin, Texas for 2020. Also get all the insight on past MadWorld Conferences by viewing the recap pages.
View MadWorld Conferences

STC Summit 2020
May 15-18, 2020 | Bellevue, WA
Visit the Conference Website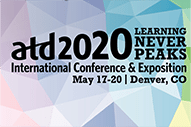 ATD 2020 International Conference & Exposition
May 17-20, 2020 | Denver, CO
Visit the Conference Website
All Upcoming Events
Keep updated with the tradeshows and events you can find us at!
View The Schedule
Get the Latest Updates from MadCap Software with the MadCap Insider Newsletter
Your monthly resource for the latest blog posts, case studies, free webinars, product releases, events, promotional offers and more.
sign up now
News and Announcements
Find out what MadCap is up to in the news and view current press releases and more.
View News
Free MadCap Flare Project Templates and Pre-Written Manuals
MadCap Flare offers 20 pre-installed project templates for print, online, desktop and mobile content. The built-in project templates are available during trial mode and do not need to be downloaded.
View templates