What is MadCap Flare, what does it do, and why is there such a passionate user base? These are the questions I am asked more often than any others, and they are ones I am always happy to answer.
With new technologies and applications debuting at an unprecedented rate, knowing exactly what kind of tool Flare is and the traditional content development challenges it addresses is key to understanding why it is so popular today.
To put it simply, Flare is a software application used to create and publish content across a wide variety of formats, languages, and devices.
In the development world, this functionality has a name: Single source multi-channel publishing.

Single Sourcing Explained
From Wikipedia: Single source publishing, also known as single sourcing, is a content management method that allows the same source content to be used across different forms of media and more than one time. The labor-intensive and expensive work of editing need only be carried out once, on only one document; that source document can then be stored in one place and reused. This reduces the potential for error, as corrections are only made one time in the source document.
Single sourcing is how you are managing content in Flare. How that content is then organized or grouped together is called topic-based authoring. From Wikipedia: Topic-based authoring is a modular approach to content creation where content is structured around topics that can be mixed and reused in different contexts. It is defined in contrast with book-oriented or narrative content, written in the linear structure of written books.
"Flare's topic-based authoring has saved us hundreds of hours per year. We can now get new content out to production within hours of coming up with an idea simply by copying and pasting the TOCs and mixing in existing content."
EYAL TRAITEL
Vice President of Technical Operations | Reduxio Systems
This authoring approach is popular in the technical publications and documentation arenas, as it is adequate for technical documentation. Tools supporting this approach typically store content in XML document format in a way that facilitates content reuse, content management, and makes the dynamic assembly of personalized information possible. So with Flare, you'll be managing content written in "chunks" of information using the topic-structured approach. Those chunks of content can stand alone, i.e. they are a discrete piece of content focused on a specific subject, and can be included in any output.
There isn't yet a standalone Wikipedia page for multi-channel publishing (I've put that on my to-do list), but the description for "multi-channel marketing" is pretty synonymous:  Multi-channel marketing is the ability to interact with potential customers on various platforms.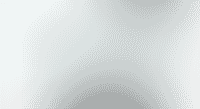 "The ability to reuse and publish to different outputs from a single Flare project has helped us to significantly reduce project time versus our previous tool.  Our writers were amazed by the speed with which Flare built our online outputs. It used to take us more than half an hour to create a project. Now it just takes under 10 minutes."
REUVEN FINE
Information Engineering Manager | Hewlett Packard Enterprise
Similarly, multi-channel publishing is the creation of content meant to be viewed on various devices and formats, such as PDFs, responsive HTML5 websites, mobile devices, or ePub for eReaders. In Flare,  we use the concept of "targets" to publish content. The target type is the desired channel for your content, and from the same source content, you can create any number of targets.
We can now summarize what Flare is and what it does: "Flare is a single source content management tool used to publish content across a variety of channels and devices."
Now onto the why you'd want to use Flare. In its most basic form, it all boils down to efficiencies and cost savings of producing large amounts of content, some of which are shared or reused throughout the deliverables.
With fewer updates to make (since the content is in a single location, updates are made once, not across all documents) and multiple publishing targets from the same source content, the time saved authoring content in Flare is significant (especially if you come from more traditional content development workflows, i.e. Word).
"We can put out more content, more completely, and more accurately than at any time in the history of Mitchell. Many project tasks have gone from taking days to hours and from hours to minutes using Flare."
Don Rasky
Senior Technical Writer | Mitchell
We have dozens of customer success stories similar to Mitchell. Many have come from traditional workflows such as Word, or older legacy tools such as RoboHelp or FrameMaker. We have compiled a list of success stories to help you understand the significant cost savings that can be realized once a single source workflow is adopted.
With Flare's ribbon-based interface, dynamic web/print content editor, and powerful internal compiler, it's easier than ever to author and maintain content for publication to multiple channels and devices. Advanced single sourcing features such as variables and conditions tags are a tremendous time-saver when managing and updating large amounts of content.
Furthermore, our strict adherence to open file type standards such as HTML5, XML, and CSS, ensure your content will be completely open, accessible and never locked into any proprietary format.
For more information on Flare, you can view our Overview here. We also have a detailed blog about "the difference between LMS and learning content management systems" to help you get a better understanding of how both LMS and CMS work.
Editor's Note: Originally published on September 15, 2014.