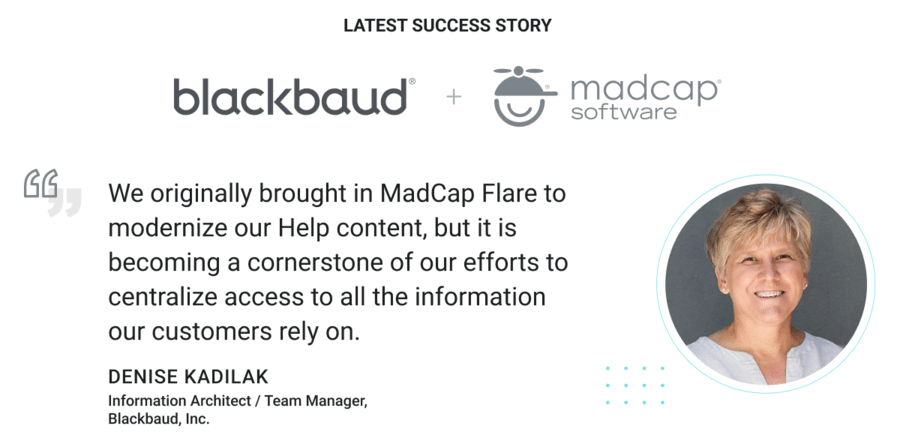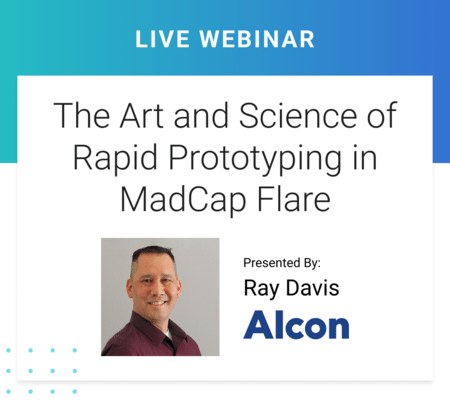 Join us for our latest webinar on November 7th at 11:00 am PT as we learn how Ray and his team used MadCap Flare to create a responsive HTML5 service manual.

Save the date! We're thrilled to announce MadWorld 2023 will take place October 8-11, 2023, in San Diego, California. Registration details and the Call for Papers announcement coming soon!

We're looking forward to sponsoring several upcoming conferences in October and November. Our team of experts will be ready to answer your questions and share how we can help your organization deliver superior content experiences.
LavaCon 2022 - New Orleans, LA, USA
October 23-26, 2022
DevLearn 2022 - Las Vegas, NV, USA
October 26-28, 2022
tcworld Conference 2022 - Stuttgart, Germany
November 8-10, 2022
Contact us to schedule a one-on-one meeting or stop by our booth to learn more.

Get Prepared with the MAD Certification Bootcamp
The MAD Certification Bootcamp agenda covers topics essential to pass the MAD Certification test, including project structure and navigation, design, single-sourcing, and project management in MadCap Flare.
MAD Certification Bootcamp - October 13, 2022
9:00 AM - 12:30 PM Pacific Time
MAD Certification Bootcamp - November 2, 2022
2:00 PM - 5:30 PM Pacific Time
Registration Fee: $299 / Includes free MAD Certification test (a $149 value)

A Course Designed for Experienced MadCap Flare Users
This 3-day online training course will cover a variety of topics including formatting your content with cascading style sheets (CSS), designing master pages and skins, developing responsive content, and single-sourcing.
MadCap Flare Advanced Training - October 19-21, 2022
8:00 - 11:15 AM Pacific Time Daily
Registration Fee: $999

MadTranslations, a leading provider of accurate translation localization services, sets the highest standards in the industry and is officially ISO 9001:2015, ISO 17100:2015, ISO 13485:2016, and ISO 18587:2017 certified.
Through an established network of proven professionals, our global team of technical translators is carefully vetted to ensure high-quality, error-free deliverables in any language.