The MadCap Software Scholar Program Welcomes

The University of Upper Alsace Partners with MadCap Software to Enhance their Graduate Program in Scientific and Technical Translation
La Jolla, CA and Mulhouse, France — July 02, 2019 —The University of Upper Alsace (UHA) announced today it is partnering with MadCap Software to provide students access to cutting-edge software solutions used by thousands of organizations around the globe. Graduate students at UHA will gain hands-on experience with MadCap Flare, the most advanced technical authoring and publishing solution on the market, and MadCap Lingo, a fully integrated computer-assisted translation (CAT) tool offering advanced translation management for technical authors, documentation teams, and translators.
Students enrolled in the Master of Arts program in Scientific and Technical Translation (Master TST) will get hands-on training and certification in the software applications. The two-year program, unique in its mixing of applied languages and sciences, has been a part of the prestigious EMT network (European Master's in Translation) of the EU Commission since 2014. Using Flare and MadCap Lingo, students will now be able to gain additional experience in writing, managing, publishing, and translating technical documents that showcase their skillsets and qualifications.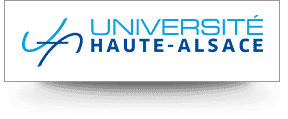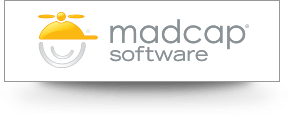 "Through our research, we discovered MadCap Software as one of the leading software developers in the field of technical communication and content development. Our MA program is mostly focused on scientific and technical translation, and includes training in several of the major CAT tools, but so far no all-encompassing application for technical writing has been taught within the program. We decided that it was time to introduce one, and the MadCap Scholar Program is allowing us to do just that."
Enrico Monti, PhD.
Associate Professor in English and Translation Studies | University of Upper Alsace
Dr. Monti and his colleagues have observed that the industry in France is quite receptive to innovation within this field, so having exposure to these technologies will be incredibly beneficial to UHA graduates. He adds, "Incorporating one of the most widely used technical writing tools means our students will be able to lead technological innovation within a Technical Documentation department in which some of them will work."
"Technical documentation is such an integral part of the translation and localization process, so we are thrilled to be partnering with a leading institution such as the University of Upper Alsace." says Anthony Olivier, MadCap Software founder and CEO. "Through our MadCap Scholar Program, we can empower students globally to strengthen their knowledge of best practices to ensure competitive advantage in the workforce."
About MadCap Scholar Program
The MadCap Scholar Program enables students, educators, and universities to gain access to MadCap Software's state-of-the-art technical communications and translation software, to support technical documentation and translation best practices. It includes the ability to outfit labs with MadCap Software applications, free training, and the MAD Certification Test for educators and students, as well as, discounts on software for current students. For more detail, visit https://www.madcapsoftware.com/education/scholar-program.aspx.
About The University of Upper Alsace
The University of Upper Alsace is an academic institution welcoming some 10,000 students. Located in Mulhouse and Colmar (France), at the border with Germany and Switzerland, the university hosts BA and MA programs in four main areas: Applied Sciences and Technologies; Business and Management; Law and Social Sciences; Literature, Languages and Humanities. The university has 13 research units and 300 PhD students, and is part of the European Campus, a tri-national alliance of 5 universities around the Rhine River.
Master TST, University of Upper Alsace: http://www.flsh.uha.fr/formations/lea/master-tst/
About MadCap Software
MadCap Software, Inc. is a trusted resource for the thousands of companies around the globe that rely on its solutions for single-source multi-channel authoring and publishing, multimedia, and translation management. Whether delivering technical, policy, medical, marketing, business, or human resources content, MadCap's products are used to create corporate intranets, Help systems, policy and procedure manuals, video tutorials, knowledge bases, eBooks, user guides, and more to any format, including high-end print, online, desktop or mobile. MadCap services include product training, consulting services, translation and localization, and an advanced developer certification program. Headquartered in La Jolla, California, MadCap Software is home to some of the most experienced software architects and product experts in the content development industry.
PR Contact:
Rebecca Hurst
Kinetic.PR for MadCap Software
rebecca@kineticprllc.com
650-679-9282