The MadCap Software Scholar Program Welcomes

Seneca College Partners with MadCap Software to Help Students Gain a Competitive Edge via Real-World Expertise and Advanced Technical Writing Tools
San Diego, CA, USA and Toronto, Ontario, Canada – May 20, 2019 – Seneca College is partnering with MadCap Software to help students gain the modern technical writing skills needed to enter a competitive workforce and excel. The new partnership, part of the MadCap Scholar Program, will enable the college's technical communication students to build their expertise through real-world experience using MadCap Flare, the most advanced technical authoring and publishing solution on the market.
The Seneca Technical Communication Program is a one-year graduate certificate program that prepares students for a career in this professional field. To support the program, Seneca College is integrating MadCap Flare into its curriculum, providing students with the opportunity to engage in projects that mimic various technical environments and situations seen in business. Using Flare, students will gain hands-on experience in writing, managing, and publishing technical documents that showcase their skillsets and qualifications.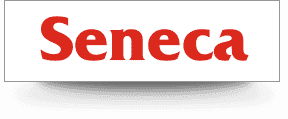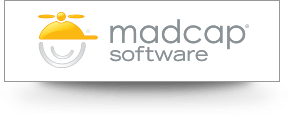 "We were looking for an opportunity to incorporate this software into our program, as it is a widely-used tool in the industry for topic-based authoring, single-sourcing, and multi-channel publishing. We are fortunate to integrate MadCap Flare into the curriculum so that students can acquire the concepts, knowledge, and skills required by many employers in today's competitive technical market."
Amy Briggs
Professor and Program Coordinator | Seneca College
"Real-world experience is essential for enabling students to gain an edge when they compete for top technical communications jobs. We're excited to support Seneca College in building students' expertise in the types of projects they will experience in the business world," said Anthony Olivier, MadCap founder and CEO. "Through the partnership with Seneca College, we are committed to offering MadCap Flare as a learning opportunity for students to enhance their employability and expertise, extending our mission of equipping students with the tools they need to succeed."
About MadCap Scholar Program
The MadCap Scholar Program offers special discounts on MadCap's state-of-the-art technical communications software to help students, educators and universities gain access to industry-standard tools that support technical writing and documentation best practices. They include the ability to outfit labs with MadCap Software applications; training, including the MAD Certification Test for teachers and professors; and discounts on software for current students. For more detail, visit https://www.madcapsoftware.com/education/scholar-program.aspx.
About Seneca College
Combining career and professional skills training with theoretical knowledge, Seneca's expert faculty provide a polytechnic education to 30,000 full-time and 60,000 part-time students. With campuses in Toronto, York Region and Peterborough and education partners around the world, Seneca offers degrees, graduate certificates, diplomas and certificates in more than 300 full-time, part-time and online programs. Seneca's credentials are renowned for their quality and respected by employers. Co-op and work placements, applied research projects, entrepreneurial opportunities and the latest technology ensure that Seneca graduates are highly skilled and ready to work. Learn more about the Seneca College at https://www.senecacollege.ca/home.html.
About MadCap Software
MadCap Software, Inc. is a trusted resource for the thousands of companies around the globe that rely on its solutions for single-source multi-channel authoring and publishing, multimedia, and translation management. Whether delivering technical, policy, medical, marketing, business, or human resources content, MadCap's products are used to create corporate intranets, Help systems, policy and procedure manuals, video tutorials, knowledge bases, eBooks, user guides, and more to any format, including high-end print, online, desktop or mobile. MadCap services include product training, consulting services, translation and localization, and an advanced developer certification program. Headquartered in La Jolla, California, MadCap Software is home to some of the most experienced software architects and product experts in the content development industry.
PR Contact:
Rebecca Hurst
Kinetic.PR for MadCap Software
rebecca@kineticprllc.com
650-679-9282