The MadCap Software Scholar Program Welcomes

University of Massachusetts Amherst and MadCap Software Join Forces to Provide Students Advanced Technical Writing Tools and Support Thriving Careers in Technical Communications
La Jolla, CA and Amherst, MA — February 8, 2016 — The University of Massachusetts Amherst (UMass Amherst) is teaming up with MadCap Software to ensure that students pursuing a degree in its Professional Writing and Technical Communication Program have a strong competitive lead when entering the workforce. UMass Amherst is using MadCap Flare–the state-of-the art, technical authoring and multi-channel publishing software that supports print, Web, desktop and mobile–to provide students with the most advanced authoring and publishing solution available today. As a result, students are building their expertise in modern technical writing and online Help development through hands-on experience with the software used by thousands of companies worldwide.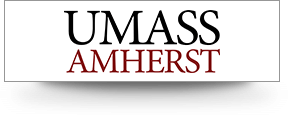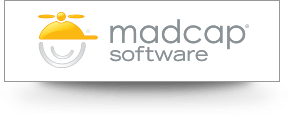 Developing Modern Technical Documentation
UMass Amherst is one of Massachusetts' largest public research and land-grant universities with more than 29,000 students. The university's Professional Writing and Technical Communication Program is an undergraduate specialization housed in the English Department, which has enjoyed nearly 100% placement in writing and editing positions since the program was established in 1990.
To enhance its students' learning experience and advance their skills, UMass Amherst is incorporating the use of MadCap Flare into one of its upper level English courses focused on the development of software documentation. MadCap Flare's functionality for topic-based authoring, content reuse, and single-source multi-channel publishing, among others will serve to familiarize students with modern approaches for designing and developing state-of-the-art technical documentation in both online and print formats.
We are excited to work with MadCap Software in giving our students an opportunity to use MadCap Flare in applying the documentation concepts they learn in class," said Janine Solberg, assistant professor of English, Composition and Rhetoric, and UMass Amherst co-director of the Professional Writing and Technical Communication Program. "Not only will Flare's extensive functionality for content development and publishing boost learning, our students will also gain invaluable experience using the same software that technical communicators rely on in the workplace today."
"We are thrilled to join forces with UMass Amherst in empowering students to apply modern technical authoring and publishing best practices using our MadCap Flare software," said Anthony Olivier, MadCap founder and CEO. "Through our MadCap Scholar Program, we offer students the tools that will help enhance their skill sets and better position them in the workforce. Our partnership with UMass Amherst reflects a mutual dedication to preparing students for the real-world communications needs of businesses today."
About MadCap Scholar Program
The MadCap Scholar Program offers special discounts on MadCap's state-of-the-art technical communications software to help students, educators and universities gain access to industry-standard tools that support technical writing and documentation best practices. They include the ability to outfit labs with MadCap Software applications; training, including the MAD Certification Test for teachers and professors; and discounts on software for current students. For more detail, visit www.madcapsoftware.com/education/scholar-program.aspx.
About University of Massachusetts Amherst
Founded in 1863, the University of Massachusetts Amherst is a public research and land-grant university in Amherst, Massachusetts. The university offers a full range of undergraduate, graduate and professional degrees in 111 undergraduates, 75 master's and 47 doctoral programs in nine schools and colleges and is the flagship of the University of Massachusetts system. With approximately 1,300 faculty members and more than 29,000 students, UMass Amherst is the largest public university in New England and is ranked the 29th best public university in the nation. For more information, visit www.umass.edu.
About MadCap Software
MadCap Software, Inc. is a trusted resource for the thousands of companies around the globe that rely on its solutions for single-source multi-channel authoring and publishing, multimedia, and translation management. Whether delivering technical, policy, medical, marketing, business, or human resources content, MadCap's products are used to create corporate intranets, Help systems, policy and procedure manuals, video tutorials, knowledge bases, eBooks, user guides, and more to any format, including high-end print, online, desktop or mobile. MadCap services include product training, consulting services, translation and localization, and an advanced developer certification program. Headquartered in La Jolla, California, MadCap Software is home to some of the most experienced software architects and product experts in the content development industry.
PR Contact:
Rebecca Hurst
Kinetic.PR for MadCap Software
rebecca@kineticprllc.com
650-679-9282