According to Jacob Moses, a technical writer for Rainmaker Digital (formerly Copyblogger Media), everyone thinks technical writers are boring. "They think we lack creativity; they think we only eat tuna salad for lunch; and they think our work is reserved to instructional manuals that they don't even use," he quips on his blog.
But Jacob, who also manages a regular podcast on his blog, takes aim at dispelling this stereotype. His podcast, The Not-Boring Tech Writer, is a refreshing take on the world of technical writing, covering topics that stretch far beyond the scope of just writing technical documentation, including marketability and career development. And whether he's discussing ways to adapt your technical writing with the audience in mind, or understand the role of UX design in documentation, Jacob tackles topics with an approachable, easy-going attitude.
On why MadCap Software is so in tune with single-source content development:
"The reason Flare and all of the MadCap products are so in tune with single-sourcing is because we have the people who really created and developed it initially."
On why someone should start using single-source authoring:
"Single-source authoring is for anybody who wants to work less and produce more. I create a whole bunch of documentation and it's in electronic format, and I create PDFs, and I create movies. I create all this stuff. If I didn't have the single-sourcing tools that I have, I would have to hire many more people, and it would take a lot longer."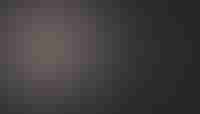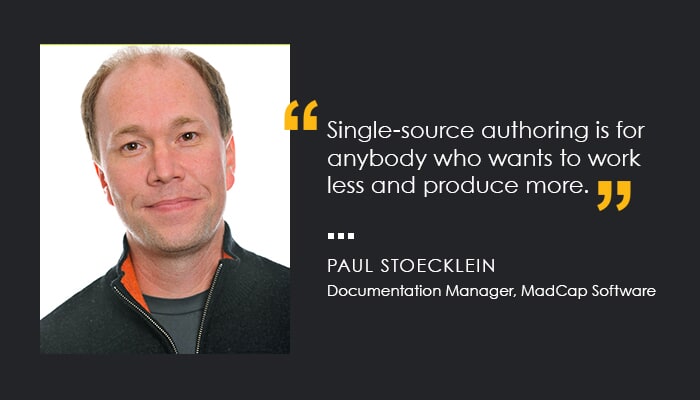 On topic-based authoring, tools and processes:
"It's a change in mindset, because for the longest time throughout history, everything was books, manuals, lots and lots of pages. Topic-based authoring changed that."
"Because you have these small topics that act independently, you're able to piece them together, kind of like building blocks, where you say, I'm going to create a manual from all of these topics, and they're going to be in this order. Then you create another manual and maybe they're in a different order."
"And maybe you also create a Help system and they're in a completely different order, or different topics are included, and some are left in and some are left out. Topic-based authoring makes it easier to do single-sourcing, and that's one reason why a Help authoring tool such as Flare is really, really nice."
For the full recording, you can access the "Skill #10: Implementing Single-Source Authoring" podcast here.
Meet Jacob and Paul at MadWorld 2017
You can meet both Jacob Moses and Paul Stoecklein at next year's MadWorld conference in San Diego, California. Jacob is covering two sessions, Breaking the Silence: How to Build Influence as a Tech Writer and Five Ways Tech Writers Can Add Immediate Value to their Organization. To learn more about Jacob and his sessions, click here.
Paul will be sharing his thoughts on MadCap Central, the new cloud-based content management solution from MadCap Software, and the role it will play for documentation teams. Stay tuned for more of Paul's session information coming soon.